Women In Surgery
|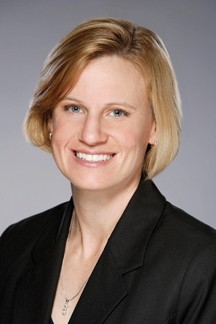 What Does This Mean To Female Patients?
By Dr. Katherine A. Sahm, M.D., F.A.C.S. 
As of 2017 only 19 percent of all surgeons in the United States are women. Over the past 25 years medical schools in the United States have enrolled more and more women. Now at least half of graduating medical graduates is female. According to the Association of American Medical Colleges, 2017 represented the first time the number of women enrolling in United States medical schools exceeded the number of men. However, the number of women entering surgical subspecialties has risen much slower.
The number of women in general surgery training has also increased rapidly from 21 percent in 1999 to over 35 percent by 2009. It is hypothesized that lack of role models and perception of difficulty maintaining life-work balance are some reasons more female medical school graduates are not pursuing surgical training. It is also thought that General Surgery remains a man's world where females are treated differently and paid less; therefore, woman are not motivated to proceed. What does all of this mean to the average female patient?
Health disparities exist in the way women are treated when they go to the doctor. There is substantial evidence indicating that health care providers may have implicit biases that affect the way women are heard, understood, and treated. Medical schools and professional guidelines are starting to address this problem, but there is still more work to do on this topic.
Health disparities are not exclusive to women. In the United States, we know that if you're not wealthy, white, and not heterosexual you may be receiving less than optimal health care.
But research on disparities between how women and men are treated in medical settings is growing and is concerning for any woman seeking care. The University of Pennsylvania did a study that showed women are still more likely to be told their pain is psychosomatic or influenced by emotional stress.
Here are a few ways to ensure your health or surgical concerns are taken seriously.
Ask questions:
If a physician recommends a "watch and wait" scenario, ask why they are saying this and if there are guidelines around this advice. Guidelines tend to be fairly objective and data-driven.
Be clear and direct:
Explain to the physician that you do not feel like you are being heard. If you continue to be dismissed, ask the physician to help you to understand why they are not seeing a problem. A good physician/surgeon will take a step back and talk it through.
Look at your own bias:
Women are taught from an early age to ignore or rationalize warning signs of physical problems. Studies have found that many women hesitate to seek help. One such study was a Yale Cardiology study that found that many women hesitated to seek help for a heart attack because they worried about being thought of as hypochondriacs. In many cases this cost women their lives.
According to a 2015 study, women waited longer than men to be diagnosed with several different types of cancers. It was not because women delayed going to the doctor once they noticed symptoms.
Expressing concern over symptoms does not mean you are over-reacting or self-diagnosing. If you feel like something isn't right with your health, pay attention to that and seek care. It is better to find out that you are wrong then to wait too long and not be treated. I see this most often when discussing colon health. Many woman and men hesitate or postpone doing a screening colonoscopy when they turn 50 years old, or they simply don't do one at all until they are having symptoms and have colon cancer. There is no reason to wait too long for screenings and wellness care.
Should female general surgeons be treating women more often for their surgical needs? It is hypothesized that female doctors are more likely to follow medical guidelines, communicate better with patients, and are more likely to adopt a patient-centered approach to care. The good news is – that choice is yours.
Dr. Sahm says…
I am a native Delawarean trained in minimally invasive surgery and general surgery. I have sought out further training in wound care and hyperbaric medicine and am certified in wound care. I served two tours as a forward surgeon in Iraq in 2008 and 2010. I am a participating breast surgeon at the Helen Graham Cancer Center. I enjoy getting to know my patients and their families and caring for their surgical needs.