Publisher's Note

1st Quarter 2021
Dear Readers
It is so hard to believe that it is 2021. Of course, most of us couldn't wait for 2020 to end so we could move into another year, and hopefully some miracle will happen that makes all the sadness, and craziness disappear. Many of us are changed as to what we feel is extremely important, and the simple things in life seem to be much more enjoyable and important. Getting to watch my 17-month-old granddaughter run and play peekaboo and beg me to twirl her around as we listen to music is way more important than even doing work or cleaning the house. The real sadness is that we couldn't be with the rest of our family, being able to see each of the children open their presents and to hear their laughter. Every time I speak with my 5-year-old grandson via Facetime he amazes me how much he has changed, and how much he has learned in the months that he has been away from us.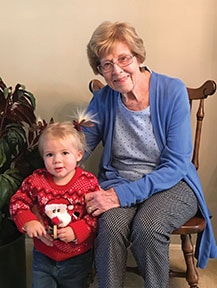 Harry, a dear friend of my family, turned 98 in 2020, and I miss his stories about his youth, and his advice on what we should learn from his adventures. I miss his laughter. Elsa, his wife, will be 100 in February, and I miss her gentle hand touching mine, and her shy laugh as she tells me stories of raising her children and raising Harry. My friends Joanne and George in their 80s have suffered the loneliness of being away from their friends, and no more Friday nights at the restaurant just socializing. I know it is hard on all of them, but not nearly as hard as it would be on all of us if COVID would take them away from us. So, though we may feel sadness for this time, let us all remember someday we will have a better day, and we just have to be patient.
As we all struggle to keep our small business afloat, remember we all need to support and help each other. If you want to see your small communities survive, give them the business that you can, and not just the internet conglomerates.
Here is praying that 2021 will be a much better year and that we can all live in harmony as we continue the battle with COVID.
We appreciate all of our contributors and hope that you will let them know that you saw them in the Women's Journal and that you appreciate that they take the time to educate you even in this time of turmoil.
If you can't find a copy of the Women's Journal do not hesitate to contact me directly at [email protected] Happy New Year!    
Pamela Rizzo, Publisher