Publisher's Note

4th Quarter 2020
Dear Readers
Oh, 2020 – what a year! When I think back to the beginning of the year, it seems like a more innocent and simpler time. None of us could have imagined then that a global pandemic would sweep across the land and disrupt so many aspects of our lives. The impact on our country has been felt by everyone; people have lost their jobs, children are unable to go to school, and, sadly, as I write this, nearly 200,000 Americans have lost their lives. And the pandemic is not the only disruptive force. Wildfires are spreading across the West, destroying thousands of homes.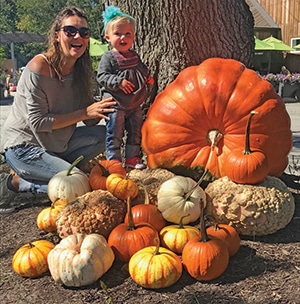 And then there is the state of our political discourse. This is not a political publication, and I have no interest in making any overtly political statements in this forum. I'd rather focus on all the positive work that our contributors are doing in their communities and then writing about for The Women's Journal. However, I will simply say that I am saddened that there is so much hostility in the political dialogue I hear, and such an unwillingness to listen to each other. It should be possible to work together in a civil way, even when we don't agree about a particular issue. I hope that as a nation we emerge from this difficult year with a new spirit of unity and optimism. If we can do that, then I do believe we can rebuild after so much loss in a way that feels like we are all in it together and not on opposing teams.
Now more than ever, self-care is essential. Take time for yourself during these stressful times to improve your health, both physically and emotionally. That's what I love about the Women's Journal. In every issue, our contributors provide new ideas and new approaches to make our lives better. I hope that these informative articles by local professionals will be a positive light in your day, and help you feel empowered and inspired.  
The Women's Journal is excited to be able to print our 4th quarter issue, and we hope that you will continue to be a faithful reader of our publication. If you are unable to locate copies where you usually find them, please let us know and we will help you locate copies. My prayer is that everyone will have a wonderful, peaceful autumn and winter, and that someday soon life will return to some kind of normalcy.                            ~ Thank You, Pamela Rizzo, Publisher