Publisher's Note
Publisher's Note
3rd Quarter 2020
Dear Readers
What a surreal last four months we have had. In my 20 years in business, I have never seen anything like what we have been, and still are, experiencing. But, when I awake each morning, I take time to sit and listen to the wonderful sounds of life as I drink my coffee and thank God for keeping my family safe. They say that hairdressers are also therapists, and Lori Zaiss of Fusion Salon captured this sentiment of finding the joy in this pandemic beautifully in her article, "Unexpected JOY In An Unprecedented Time" on page 41 in The New Castle Edition.
Dealing with the virus, and the hardships that it has brought upon our society has definitely been a wake up call for me as to what is important in my life and what is not worth worrying about. Though I have pretty much stayed confined at my home, only going to the grocery store about every two weeks, I still worry that someone in my family will end up with the virus. I stopped listening to the news except for about once every two weeks (sorry but that is all that my mind could handle, without getting nightmares). I have cleaned every inch of my home, but it has taken me so long, I now need to start again.
I have to admit that the protests and riots had been going on for days before I even knew about them. It seems that by burying my head in the sand, I didn't realize that our country was experiencing so much unrest. Just as the pandemic led me to look for joy in the midst of suffering, I am hopeful that this period of unrest and turmoil will lead to greater understanding among people of all backgrounds, and a new era of peace and community. I was raised that you treated every person the way that you would want to be treated; never doing or saying something to someone that you would not want said or done to you. Children are not born to be racist, or to hate; it is taught to them. Just as kindness, politeness, and respect for other people is taught. Let's all celebrate the opportunity to promote love and unity during these difficult times.
The Women's Journal is excited to be able to print our 3rd Quarter, and we hope that you will continue to be a faithful reader of our publication. We hope that the informative articles from local professionals will be a positive light in your day, and help you feel empowered to make better decisions. If you are unable to find a copy in your normal areas, let us know and we will help you locate copies.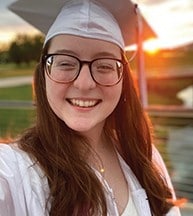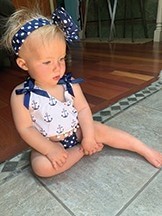 My prayer is that everyone will have a wonderful, peaceful summer, and that someday life will go back to some form of normalcy. I am proud of my granddaughter Hannah Mae for graduating high school & heading off to the University Of Kentucky this fall. And looking forward to celebrating Simone's 1st birthday on July 22. I am so thankful to be able to watch, and participate in this beautiful little girl's life.
~ Thank You, Pamela Rizzo, Publisher