Women In Profile August/September 2013
|
Stacy Sanders, Au.D.
The Audiology staff at Hearing Services of Delaware has been serving patients with hearing loss for over 20 years. With its patient base primarily coming from satisfied patients referring their friends and family members and local physicians referring their patients for hearing health care services, Hearing Services of Delaware is known for diagnosing hearing problems and helping patients find the best hearing devices to meet their needs.
Because Hearing Services of Delaware is privately owned, it has access to all of the hearing aid manufacturers. This provides the audiologists with the ability to find the best and most affordable solution for each patient's unique needs. "The hearing aids that people remember their dad or grandfather wearing are no more," said Dr. Stacy Sanders, co-owner/audiologist. "Today's devices are smaller, sleeker, and offer the most natural hearing and ease of use in today's everyday environments. There have been continuous improvements in the ability to hear in all sorts of situations – like in crowded rooms with lots of background noise, quieter one-on-one situations and even in windy conditions."
Dr. Sanders is proud that many patients come from word-of-mouth referrals from physicians, friends, and family members. "Our patients appreciate the value of the service we provide," she said. "Our goal is to help people hear better – and we do that by establishing a long-term relationship, not by just selling hearing aids."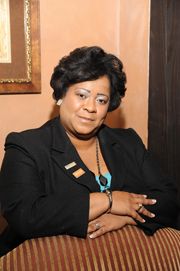 Jacinta C. Terry
Jacinta Terry has a passion for helping women in business and creating strong, vibrant communities. She combines those two passions in her role as a PNC Business Banking Relationship Manager who specializes in helping women-owned businesses and businesses in low-income communities grow and thrive.  As a PNC-Certified Women Business Advocate, Jacinta completed extensive training to understand the specific challenges and opportunities women business owners face.  She sees her role as a trusted advisor and an advocate for women business owners.  By taking the time to understand each client's business goals, challenges and aspirations, she is able to recommend financial services and educational resources to help the business flourish.
Jacinta began her career at PNC 20 years ago serving in a number of capacities before joining PNC's Community Development Banking team as a Community Lender in 2003. She now leads PNC's corporate-wide strategy for Business Banking lending in low and moderate-income communities and oversees a team of bankers focused on serving these communities.  She is proud to work for a company that looks at the financial and human potential of small businesses, especially those in underserved neighborhoods, and that sees opportunities to invest and help them grow.
Jacinta's commitment to connecting women businesses owners and serving the community extends beyond business hours.  She lends her leadership and expertise to a number of nonprofit and civic organizations that focus on creating business opportunities for women.  Working with national community organizations, she is helping to establish a Women Presidents' Organization chapter in Delaware. She serves on the boards of the Women in Business Entrepreneurial Expo and the Hope and the Future Project.  She can often be found teaching budgeting and financial education classes at local nonprofits, in addition to actively serving her church community.
Jacinta lives in Bear with her husband and two sons. She can be reached at [email protected]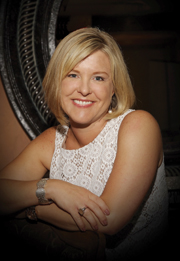 Jamie Senn
Jamie Senn started to develop her business management skills at a very early age as she began traveling to work with her father to the family business at the age of 10 where she continued her employment for 20 years and received a degree in business management and marketing.  During her twenty years she learned many of her skills that assisted in her professional move in 2010. In January of 2010 she started where she calls home today "Back Creek Golf Club". As the Director of Operations and an accomplished team leader with a proven track record in people and business management in a variety of settings. She demonstrates strong project management skills as a leader of a motivated team with receiving some of the latest awards such as "Best of Delaware Today" Best Restaurant in Middletown, DE, 2013 Top Venue in Delaware by Golf Digest, 2012 Best of Wilmington Award for Golf Course Management and 2012 Golf Magazine's Best Public Golf Course in Delaware.
Jamie has been and is committed to the highest levels of professional and personal excellence. She has succeed using a hands on approach with her contagious enthusiasm and passion for excellence. Call Jamie today to plan your next event whether you are interested in a corporate golf outing, wedding, baby shower and or any event as she has the ability to blend creative and administrative abilities to achieve outstanding results to her clients with overseeing each detail along the way.
Jamie invites you to experience the difference today both on "the course" and in "the restaurant" at Back Creek Golf Club.
In Jamie's spare time she enjoys spending time outdoors and activities with her two children Alexis and Bradley.
Jamie Senn can be reached at [email protected] or 302-378-6499 ext. 1.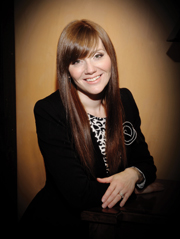 Leisa Kanienberg
Leisa Kanienberg is a Professional Makeup Artist with more than 15 years of experience.  She is also a licensed Managing Esthetician, Nail Therapist and Instructor and graduated from the Aveda Fredric's Institute in Cincinnati, Ohio.  Leisa was always interested in art from a young age and pursued art studies in high school and college.  She holds a Bachelors of Fine Art and Photography from the University of Cincinnati's renown College of Design, Art, Architecture and Planning (DAAP) that fueled her passion for Makeup Artistry.  Utilizing her formal training as an artist, Leisa was able to marry her skills in painting and drawing with her love for color, fashion and cosmetics.
After graduating from college, Leisa worked to establish herself as freelance Makeup Artist. Shortly thereafter, she began a more than a decade-long career with M.A.C. Cosmetics. During this time, she trained extensively in Makeup Artistry and began working on photo shoots and fashion shows, in addition to teaching makeup classes.  Her degree in photography lent itself to working in front of the camera, creating editorial looks for print and runway.  Additionally, brides wanting to get camera-ready for their wedding day sought Leisa out.
In 2006, Leisa established iMakeup Artistry so that she could offer her makeup services independently.  As a seasoned Makeup Artist, Leisa specializes in a wide range of makeup applications and techniques.  Her expertise includes beauty, bridal, film, television, editorial photography and fashion runway – having worked backstage at fashion shows such as Vanity Fair's Fash Bash.  Her work has been featured on NBC and a recent episode of "Cake Boss," as well as published in several magazines including Fusion Flowers, and the cover of Missy Ink.  Leisa has worked alongside top Makeup Artist Leslie Munsell and Hair Stylist Ted Gibson of the hit t.v. show "What Not To Wear," whose celebrity clients include Angelina Jolie and Jessica Simpson.  Leisa's favorite aspect of Makeup Artistry is beauty and bridal makeup, working with her clients in creating a new look to accentuate their personal features.  With her unique perspective as an artist, Leisa is able to use makeup as a tool to create what she calls, "one of the highest forms of art."
When Leisa is not painting faces or spending time with her two beautiful children, she works with her husband Christian, who is also a Professional Artist but in the realm of murals, sculpture and design.  His business WISH Painting + Sculpture + Design is a one-stop art house that offers both residential and commercial art, furnishings and design work.  The husband and wife team recently launched an offshoot of WISH that consists of up-cycled antiques, salvage-inspired art pieces and other unique hand-made crafts.  Additionally, the pair teach after-school art classes at their son's grade school where Leisa volunteers.
For more information on iMakeup Artistry please turn to the back inside cover or to book an appointment with Leisa for a photo shoot, wedding or consultation please call 513.207.0550 or please visit iMakeupArtisty.com.  For more information on Wish Painting + Sculpture + Design, please call 610.324.0365 or visit wishpainting.com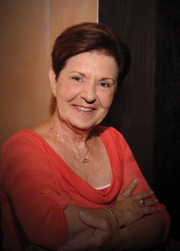 Sandy Mercante
Sandy  is  the  owner  of  Precision   Hair  &  Wig  Boutique  which   she  founded  in 1986.  She  now  has  clients  in  Delaware,  New  Jersey,  Pennsylvania,  Maryland  and  New  York.
Born  in  Delaware,  Sandy  studied  cosmetology  at  H.  Fletcher  Brown  VoTech,  was  licensed  and  began  working  as  a  shampoo  girl  at  Westown    Salon  (now  Michael Christopher's)  and  later  as  a  stylist  at  Miss  Eugene's  and  Mr.  Chris's.
In 1986  the  first  location  for  Precision  Hair   opened  in  Wilmington  as  a  one  employee   salon.  Growth  dictated  relocating  to  a  larger  salon  in  the  city  with  8 employees  and  lastly  to  its  present  location   in  Newark,  de.
During  this  transition,  at  the  request  of  several  clients,  Sandy  began  specializing  in  Non-Surgical  hair  replacement  for  men,  women  and  children.   She  now  has  clients  from several  states  ranging  in  ages  from  6  to  92  years  old.
Like  any  specialty,  technology  has  changed  rapidly  over  the   years  and  she  has  kept  up with  it  by  refresher  courses  almost  every  year.  Having   served  thousands  of  chemo-therapy  and  alopecia  patients,  Sandy  has  become  active  in  many  of  their  meetings  and fund  raisers.  Her  greatest  inspiration  is  seeing  her  clients  leave  the  salon  smiling despite  their  ordeal.
With  the  expansion,  relocation,  education  and  growth  during   the  years,  she  has  managed to  remain  happily  married  and  is  proud  to  have  raised  two  granddaughters,  now  18  and  21  years  old. Sandy   loves  traveling,  particularly  on  cruise  ships,   trips  to   the  beach  and  visit  flea markets.  She  also  enjoys  cooking  and  gardening  especially  raising  orchids  which  can usually  be  seen  in  her  salon.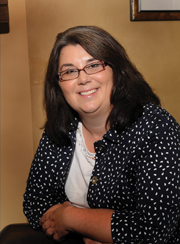 Shana A. Pinter, Esq.
After working at traditional law firms and seeing the number of people who are both unable to afford an attorney and ineligible for legal aid, Shana A. Pinter, Esq., opened the family law firm of Pinter Law, LLC, to meet the needs of those that fall into this gap – an alarming 80% of the population.  Through a vast array of services and payment options, Shana is able to make legal advice accessible to almost everyone.
Shana was drawn to family law (divorce, custody, guardianship, adoption, etc.) because of her own experience as a child of divorce and her desire to help others through such difficult changes.  What makes Shana's practice different is that she not only preserves her clients' rights and advances their goals but also provides them with resources to help them transition to their new lives.
Shana's commitment to her clients carries through to her community involvement.  A native Delawarean, Shana volunteers her legal skills to victims of domestic violence, children in foster care, and indigent residents seeking guardianship of a loved one.  She also is a dedicated volunteer with the Girl Scouts, the Ronald McDonald House, and Wilmington Friends Meeting.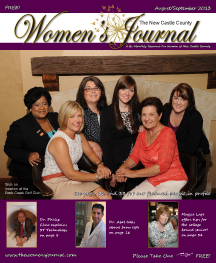 On The Cover…    A special thank you to Jamie Senn, at the lovely Back Creek Golf Club, for graciously allowing us to use their beautiful location for our Women In Profile photo shoot.  Everything was effortless. It is a great facility and the food was wonderful. For more information on Back Creek call 302-378-6499.
J. Christian Hair Salon provided hair and makeup, an award-winning, upscale salon located at 7465 Lancaster Pike, Hockessin, DE  19707. For more information call 302-325-2306. We can't thank J. and his crew enough.
Roy McDowell of Royal Photography provided all photography work.  Royal Photography is located at 3646 Silverside Rd., Wilmington, DE  19810. For more information call 302-478-1809.  Without all of these wonderful people none of our photo shoots would be possible.  Thank you for your hard work and dedication.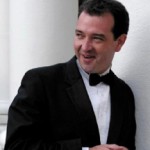 Roy McDowell
Royal Photography's owner, Roy McDowell, brings a wealth of experience, both creative and business, along with an unmatched ability to put people at ease, to every occasion he photographs.Over the past 18 years, Roy McDowell has captured "that" moment for more than 300 brides and grooms and preserved high school memories too numerous to count. Such exposure has led Roy to become one of the most recognizable photographers in Delaware. He creates a lasting impression, not only of an event, but of himself. The pride, precision, and passion he exudes has compelled brides-to-be to track down, "the photographer who took their senior portrait years before". Roy exhibits this same commitment and customer service when working with the many schools and businesses with whom he's managed contracts. "The consumer drives the product I provide; not the other way around". With the help and support of family, friends, and business associates, Roy McDowell strives to achieve his goal of providing an unforgettable experience with superior photographs, exceptional customer focus, and lasting relationships.
Roy McDowell
Owner of Royal Photography
[email protected]
302 438 1308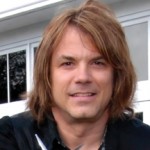 J. Christian
J. Christian is a Master Artist with more than 30 years experience in the beauty industry. Together with his wife Marcy, they own and operate J. Christian Studio, an upscale salon located in Hockessin, DE.  As an International Platform Artist and Master Educator for Sexy Hair Concepts, J. Christian travels here and abroad teaching other Stylists about hair fashion. He regularly teaches at the Institute of Courage, a hair academy established by Michael O'Rourke, founder of Sexy Hair Concepts located in the Topanga Canyon just outside Los Angeles as well as at the Paul Mitchell School in Delaware.
J. Christian, Owner of J. Christian Studio
7465 Lancaster Pike,
Hockessin, DE
302 235 2306