People in Profile -Western Delaware County Edition
|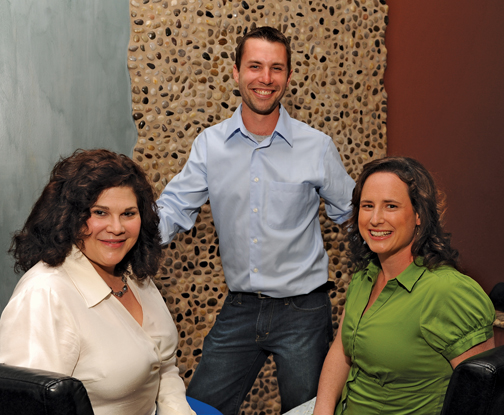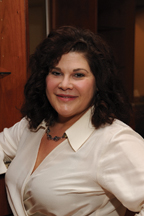 Carmella Gibellino-Schultz
Beginning in 1978 Carmella's flair for hair began by attending the Delaware Beauty Academy. Since then she has followed a long line of cosmetologists. Carmella worked at Majo Hair Studio for many years with her two sisters, Madelyn and Lynda, and her mother, Carmella.  In 1996 her dream of opening a school specifically for skin care became a reality when she opened Delaware's first aesthetic school, The Skin Care School and Center.
Carmella is a licensed cosmetologist and has been practicing the art of permanent cosmetics since 1999. In both Delaware and PA she has performed thousands of procedures and her impressive portfolio speaks for itself. Carmella's journey into permanent makeup began in 1999 out of curiosity simply because she was allergic to topical makeup. She had eyeliner done, got hooked and decided to begin practicing the art of permanent cosmetics.
Carmella's training has been in Canada, Texas, Belgium and Philadelphia and she believes that continuing education is a key to her success.  Her expertise and years of experience have made her the areas most sought after permanent cosmetics artist for her artistry in eyeliner, lips, eye shadow, and fabulous brows to frame your face.
With one happy client after another permanent makeup became her primary focus thus leading her to move forward and sell the school to Dawn Training Centre.
The Permanent Cosmetic Studio www.permanentu.com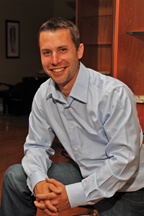 Rob Jerger
For Rob Jerger, there is a deep satisfaction in giving his customers exactly what they need.  "I love seeing that look on the customer's face, when everything is set up and perfect," the owner of Home & Garden Culture said.  Jerger has been at the helm of HGC since 2008, after working for the previous owners for several years. The longer he worked there, the more he came to appreciate the level of detail that goes into every piece they sell. "I fell in love with the place," he said. "It was very different from what I was used to seeing anywhere else. The amount of time spent on just one piece, from bringing it in to assembling it to installation is just amazing." In the last five years, Jerger has fine-tuned his inventory, removing many interior accent pieces and focusing instead on exterior pieces – from pots and planters to statues and fountains of simple and complex design. He also tries to learn as much as he can about each piece, from what region a particular type of stone came from to what process is used to create a particular finish.
With a background in exterior design and landscaping, and a love of fountains and water-based designs, Jerger enjoys working with his customers closely, getting to know them personally and getting a feel for what they like, before guiding them to the perfect piece. "I've had to talk people out of certain things, because I knew it wouldn't be right for them," he said.  While he personally likes things in a natural setting, his appreciation of different styles – from classic to modern and everything in between – is what leads to the diverse selection at HGC. When not helping his customers or working on his latest endeavor, upcycling retail project Brandywine Accents, Jerger enjoys being outdoors and spending time with friends on the Brandywine Creek. Home and Garden Culture is located at 908 E. Baltimore Pike (Route 1) in Kennett Square, Pa.  For more information, visit www.gardenculture.com or call 610-388-6300. Feel at home with Home & Garden Culture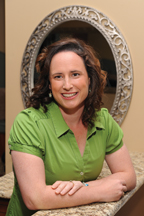 Jodi McGee
Jodi McGee has spent her entire career in the Marketing and Communication industry.  She's lived and worked in Washington, DC, Ohio, and Colorado before returning to the city where she was born, Philadelphia.  Jodi is a working mother of three and founded her own firm, Jodi McGee Consulting, in 2012 so that she could have the best of both worlds:  working with fantastic clients and spending time with her young children. Jodi McGee Consulting is focused on bringing unparalleled project leadership to marketing and communication projects.  After spending more than ten years advising business leaders, Jodi realized that clients worry about practical matters just as much as the strategic aspects of their work.  Today, Jodi blends her project management skills with her experience in marketing, public relations, internal and external communication strategy to serve as a high quality partner for organizations. In addition to her thriving consulting practice, Jodi has also created a niche business offering based on a need she recognized in today's workplace.  Maternity Leave It To Me offers specialized interim staffing support to cover a valued employee's maternity leave. Jodi believes that women today need and deserve each other's support as they balance being valued contributors at work and amazing mothers to their kids. Maternity Leave It To Me helps moms-to-be feel confident that their work will be attended to with the same level of care while they are out by an experienced, non-threatening, dedicated resource.
Before starting Jodi McGee Consulting, she was a senior consultant at Cast Communication Design where she helped world-class clients like The Children's Hospital of Philadelphia, Target, Chevron, and Burton Snowboards engage their employees and build their brands. Jodi graduated from Georgetown University where she earned a degree in business administration, and also studied abroad at the Universidad de Autonoma in Madrid, Spain. Today, Jodi resides in Wallingford, PA with her husband, three children and their bulldog.  She enjoys traveling, running (Broad Street this year!), family vacations to Disney, reading and volunteering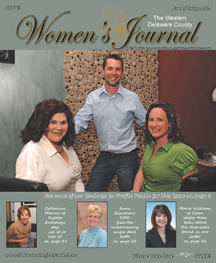 Our Business In Profile for DE County was shot on location at the lovely Q Salon and Spa located at 110 Wilmington West Chester Pike, Chadds Ford, PA 19317, 610-358-6088. Thank you to Kim Trac and her crew for providing our location and also the hair and makeup for our DE County Shoot.
Roy McDowell of Royal Photography provided all photography work.  Royal Photography is located at 3646 Silverside Rd., Wilmington, DE  19810, for more information call 302-478-1809.
Without all of these wonderful people none of our photo shoots would be possible.  Thank you for your hard work and dedication.
Thank You
To Our Photographer: Royal Photography
302 438 1308
&
To Our Stylist: Q Salon & Spa
110 Wilmington West Chester Pike
Chadds Ford, PA 19317
www.qsalonspa.com
610-358-6088