Breast Cancer Awareness Women In Profile
|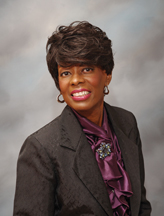 Angela Goode
I was diagnosed with breast cancer in April 2001 at 42 years of age. I had a lumpectomy of the left breast followed by 8 weeks of radiation, then 5 years of Tamoxifen. Initially I was shocked but after one week of keeping things secret from the children and seeking God in prayer, I was able to move forward.
In May 2011, I was diagnosed again with breast cancer in the right breast. I had two biopsies as I had suspicious areas close to the nipple and deep in the breast. A mastectomy was recommended. I chose to get a 2nd opinion and did so at Fox Chase Cancer Center. They recommended the same course of treatment. I also did the genetic testing as I have 2 daughters and my mother is also a breast cancer survivor. I decided to have breast reconstruction so I received a temporary implant during the mastectomy surgery. Permanent implant and nipple reconstruction surgery was done in October with the final touch – nipple tattoo – in January.
I had a scare in October 2012 with a heavier than normal period after 11 months of no periods. I "trusted God" and it turned out to be nothing. I had the blood test for menopause but it came back negative 🙁
I'm currently on a 6-month checkup rotation with my surgeon and 4 month rotation with my oncologist. I didn't have to do radiation or chemo (Thanks be to God). I'm on Tamoxifen again for 3-5 years. I've visited a nutritionist so I could healthily gain weight. As a result, I try to drink more water, eat more fruits, vegetables and healthy fats. I also pray and read my Bible daily; "Be still and rest in the LORD; wait for Him and patiently lean yourself upon Him." Psalm 37:7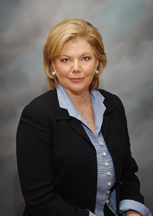 Carol Levin
Carol Levin was 41 when she was diagnosed with breast cancer. She was aware of a lump in her left breast one year prior to her diagnosis. She felt she followed every necessary step the year prior. She saw her doctor who said her whole family was fibrocystic and the doctor said to not worry about the lump, and she had a mammogram which she passed even though she told the technician that she had a lump. The missing piece of information is the year was 1997 and things were different then. The medical community is much more vigilant about breast cancer now than back then and their diagnostic tools are much more accurate. A year later during her annual gynecological appointment, Carol didn't have one lump – there were three- and she was diagnosed with breast cancer. The one saving grace was that the cancer had not spread to the lymph nodes, and after surgery and chemo, she made a full recovery.
Eleven years passed and she felt she was cured. While on vacation she met a fellow survivor. Carol asked this survivor if she had done genetic testing. The survivor said yes she had and that Carol should be tested also. On arriving home, Carol scheduled an appointment for genetic testing, and the test results came back and reflected that she had the BRCA1 mutation. This diagnosis precipitated her visiting her oncologist 2 months earlier than when she was scheduled for her annual checkup.
The doctor diagnosed her with breast cancer in the right breast. Not just any breast cancer, it was the more aggressive triple negative breast cancer which is common for people who have the BRCA1 mutation. Thankfully, her chance meeting with the person on vacation saved her life because the cancer again did not spread to the lymph nodes, which in most cases it does. She was required to do surgery and chemo again. They removed the breast and her ovaries due to the higher risk of ovarian cancer because of the BRAC1 mutation.
Carol was unaware of any breast cancer history in her family prior to her BRCA1 diagnosis. Carol's parents had died, and it was necessary for her mom's identical twin to be genetically tested. Her aunt did not have the BRCA1 mutation, but her father's mother had died at age 39 of a female cancer, and this is likely the genetic link. Carol hopes that others will consider genetic testing, and, if necessary, have prophylactic surgery, taking a proactive approach about saving their own life. She gives back by being a mentor to newly diagnosed survivors, and volunteers at Great Stuff.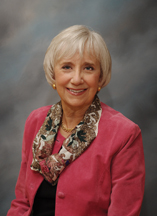 Linda Powell
Linda Powell is an analytical chemist by training and Director of Special Projects, working on acquisitions, joint ventures and technology licensing, with the DuPont Company. She is President of the DBCC Board, and a six-year breast cancer survivor.
Even though breast cancer had occurred in Linda's family before—her grandmother, aunt and cousin were breast cancer survivors—Linda was totally shocked by a diagnosis of breast cancer in 2007. "I was diligent, doing everything right." A different breast health issue led to a visit to the doctor who ordered a second mammogram and diagnosed her breast cancer.
Surgery (a lumpectomy and node dissection), four months of chemotherapy and then radiation followed her diagnosis. Linda was able to continue working throughout her treatment. "For me, it was very important for my sanity to keep working during my treatment. I wanted to continue with my life and not let cancer become my life. I appreciated that DuPont gave me the flexibility and understanding to do this. And, through my work, I had the support of friends around the world."
Linda credits the support of her husband, family and friends for getting her through treatment, and she is grateful to have mentors who were there during her entire breast cancer journey. To help ensure other women in Delaware have access to screening, treatment, and support along the way, Linda joined the DBCC Board in 2008 and became President in 2011.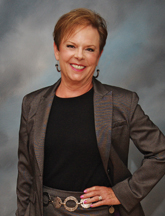 Mary Roper
Throughout my life I have been healthy. Even with a demanding career I made time for exercising, eating well and taking care of my body. So, with no apprehension I went for my annual mammogram on Friday, April 20, 2012.
After an agonizing two hours of multiple x-rays and ultrasound images, the radiologist took me into a private room and said, "You have micro-calcifications in both breasts. One breast has normal calcifications, the other does not. I recommend an MRI."
I was shocked. I felt weak and scared. I asked, "Are you sure, I haven't felt any lumps?" So, there I was heading home to a world unknown to me … a world that might include breast cancer.
I called my husband who was startled by the results. I called my PCP and left a message. Ten minutes later, the phone rang and the on-call physician immediately asked, "How are you feeling?". I replied, "Scared." She gave me information about micro-calcifications and the name of a breast surgeon. We both knew I would have a long worrisome weekend.
Thus, I began my journey into the world of breast cancer to determine if I, too, had breast cancer. Over the next 2 ½ months I underwent an MRI, biopsy and lumpectomy. I was diagnosed with "atypical lobular hyperplasia", which is not cancer: "A diagnosis of atypical lobular hyperplasia means that your lifetime risk for developing breast cancer is 4 to 5 times the average risk."
After each procedure, I prayed Dr. Penman would say, "All clear." It wasn't until the walnut size mass was removed that my husband and I heard, "All clear, mass is benign." We hugged and cried with relief. I did not have breast cancer. I had a precancerous condition. I would have to meet with an oncologist.
I was humbled, anxious and afraid sitting in the Oncology waiting room with women who were undergoing cancer treatment. Based on research, discussion with the Oncologist, lumpectomy results, family history, healthy life style, etc., I chose not to take the preventative drug.
I once again felt relief and said a prayer of thanks when on May 14, 2013 Dr. Penman reviewed my mammogram and MRI and said, "All clear."
Today and every day I am grateful I am cancer free, I am grateful for my loving husband, I am grateful for my dear friends, I am grateful for Christiana Care's medical staff, and I am grateful my faith held me up during my darkest moments.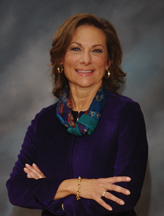 Nanci Mayer-Mihalski
Nanci Mayer-Mihalski's journey with breast cancer -and her career in research – began when she was an 8th grade student. Her aunt was diagnosed with breast cancer and died. Nanci understood that cancer was a terrible disease and she wanted to discover a cure for it. And, "That's why I went into research."
Nanci's early career choice led her to research positions at Memorial Sloan-Kettering and the National Cancer Institute. While at NCI, she was on the research team developing monoclonal antibodies. Over thirty years later, Nanci is seeing the results of that research — the next generation of cancer treatment drugs!
Nanci's journey became even more personal- and her career choice even more important — in 1996 when her mother was diagnosed and treated for pre-cancer cells in her breast. Then, just six months later, her younger sister was diagnosed with breast cancer at the age of 37. Nanci shared her sister's journey through surgery and treatment, using her research knowledge and network to convince her sister to take part in a clinical trial for "Taxol", now the standard drug for breast cancer treatment.
In 2000, Nanci herself was diagnosed with breast cancer and she was determined to take charge of her breast cancer. She was not willing to accept "wait and see" advice and, taking charge of her treatment, insisted upon a lumpectomy, assuring that she had clear margins. Radiation treatment followed the lumpectomy.
In 2001, Nanci became involved with the Delaware Breast Cancer Coalition. Nanci was instrumental in developing and formalizing DBCC's Peer Mentoring Program which provides one-on-one mentoring for those newly diagnosed with breast cancer. In 2010, she helped DBCC expand the Peer Mentor training to include a primer on clinical trials. In June, Nanci was re-elected to serve on the Board of Trustees and, most recently, became a volunteer at DBCC's Great Stuff Resale Shop. Nanci Mayer-Mihalski's journey with breast cancer has come full circle. From an 8th grade student who made a commitment to finding a cancer cure, to her family's and her personal fights with breast cancer, to her continuing commitment to DBCC and those diagnosed with cancer.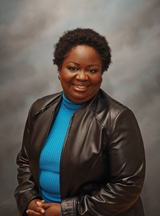 Dr. Regina Allen-Sharpe
Dr. Regina Allen-Sharpe is the Senior Director of Career Services & Student Life and an Assistant Professor at Wilmington University.
On November 23, 2011 just 3 days after Regina's 44th birthday, she received a diagnosis of ductal carcinoma in situ (DCIS) in her right breast. She was informed that her right breast could not be preserved and it had to be removed. In addition, Regina was told that she could have her left breast reduced and lifted to match her right breast. After tears, prayer, and discussions with her husband Oscar, they decided that a bilateral mastectomy with reconstructive surgery was best for them. On December 11, 2011 Regina underwent surgery and never looked back.
Regina believed she was equipped with the armor she needed for the fight; that is, an understanding of self, a loving family, supportive colleagues, and a spiritual foundation that is unmovable.
As an educator, she knew she needed to gain an understanding of the disease, treatment plans, life after cancer, support services, etc. So, she attended several programs offered at the Helen Graham Center and through the DE Breast Cancer Coalition (DBCC). She strongly believes that the support and training she received through these organizations allowed her to be present, feel whole, and honor this life altering experience. So, during her sabbatical, she volunteered to become a peer mentor through DBCC to provide encouragement and support to women going through their breast cancer journey. In addition, Regina is often requested to speak to women's groups and to serve on focus groups for survivors.
For Regina, she believes educating herself about breast cancer took the fear out of the way and allowed her to get the treatment she needed to heal and move forward.
Regina often says: "the fact is I had cancer but the truth is it never had me".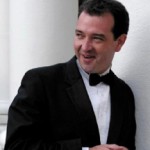 Roy McDowell
Royal Photography's owner, Roy McDowell, brings a wealth of experience, both creative and business, along with an unmatched ability to put people at ease, to every occasion he photographs.Over the past 18 years, Roy McDowell has captured "that" moment for more than 300 brides and grooms and preserved high school memories too numerous to count. Such exposure has led Roy to become one of the most recognizable photographers in Delaware. He creates a lasting impression, not only of an event, but of himself. The pride, precision, and passion he exudes has compelled brides-to-be to track down, "the photographer who took their senior portrait years before". Roy exhibits this same commitment and customer service when working with the many schools and businesses with whom he's managed contracts. "The consumer drives the product I provide; not the other way around". With the help and support of family, friends, and business associates, Roy McDowell strives to achieve his goal of providing an unforgettable experience with superior photographs, exceptional customer focus, and lasting relationships.
Owner of Royal Photography
royalphotographyde.com
[email protected]
302 438 1308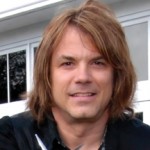 J. Christian
J. Christian is a Master Artist with more than 30 years experience in the beauty industry. Together with his wife Marcy, they own and operate J. Christian Studio, an upscale salon located in Hockessin, DE. As an International Platform Artist and Master Educator for Sexy Hair Concepts, J. Christian travels here and abroad teaching other Stylists about hair fashion. He regularly teaches at the Institute of Courage, a hair academy established by Michael O'Rourke, founder of Sexy Hair Concepts located in the Topanga Canyon just outside Los Angeles as well as at the Paul Mitchell School in Delaware.
Owner of J. Christian Studio
jchristianstudio.com
7465 Lancaster Pike
Hockessin, DE
302 235 2306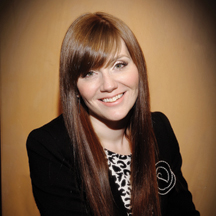 Leisa Kanienberg
Leisa Kanienberg is a Professional Makeup Artist with more than 15 years of experience. She is also a licensed Managing Esthetician, Nail Therapist and Instructor and graduated from the Aveda Fredric's Institute in Cincinnati, Ohio. In 2006, Leisa established iMakeup Artistry so that she could offer her makeup services independently. Her expertise includes beauty, bridal, film, television, editorial photography and fashion runway – having worked backstage at fashion shows such as Vanity Fair's Fash Bash. Her work has been featured on NBC and a recent episode of "Cake Boss," as well as published in several magazines including Fusion Flowers, and the cover of Missy Ink. Leisa's favorite aspect of Makeup Artistry is beauty and bridal makeup, working with her clients in creating a new look to accentuate their personal features.
Owner of iMakeup Artistry
513 207 0550
iMakeupArtistry.com
Facebook.com/iMakeupArtistry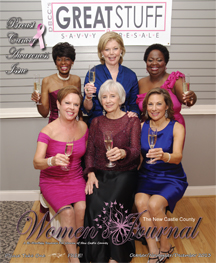 On The Cover… I would like to extend a special thank you to Dale Maahs, manager of "Great Stuff Resale", for graciously allowing us to have our profile photo shoot for this issue at the wonderful DBCC's Resale Shop. This was certainly the best place to have a breast cancer survivor photo shoot! The Great Stuff Savvy Resale shop is located in the Talleyville Center, 3619-A Silverside Road, Wilmington, DE 19810. For more information or to volunteer at the Delaware Breast Cancer Coalition's Resale Shop call 302-478-7890.
Most people never know how much work and energy it takes to pull off one of our profile photo shoots, unless they participate in one or they are the people helping pull it all together. I would like to extend my sincere thanks to all of the following for all their hard work:
J. Christian Hair Salon- an award winning, upscale salon located at 7465 Lancaster Pike, Hockessin, DE 19707, who provided all hair styling for our shoot and did such a beautiful job. For more information call 302-325-2306.
iMakeup Artistry by Leisa Kanienberg provided Makeup Artistry. Leisa Kanienberg is a Professional Makeup Artist specializing in a wide range of makeup applications and techniques. For more information or to book Leisa, please call 513.207.0550 or visit iMakeupArtistry.com or Facebook.com/iMakeupArtistry
Roy McDowell of Royal Photography provided all photography work. Royal Photography is located at 3646 Silverside Rd., Wilmington, DE 19810. For more information call 302-478-1809. Without all of these wonderful people none of our photo shoots would be possible. Thank you for your hard work and dedication.