People In Profile First Quarter 2019
|

(click on each magazine to flip thru the issue)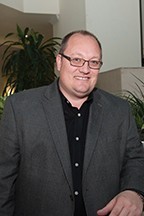 Chaz Rzewnicki
Chaz Rzewnicki was born and raised in the suburbs of Detroit, Michigan. A lifelong Michigan native, Chaz, wife Crystal and two daughters moved to Delaware in late 2014. Chaz is a passionate credit union advocate, starting in the credit union movement when he was 16 years old through his high school co-op program.  
Working in the Credit Union industry for the past 20 years has shown Chaz that he belongs. Mr. Rzewnicki describes the credit union industry as his "dream job" and loves the fact that he is given the opportunity to live out the credit union philosophy of "people helping people" every day; something that most other industries have abandoned. 
Chaz is a millennial CEO who strives for collaboration, communication and cooperation. As a CEO of a local financial institution, he focuses on Culture, Community, Financial Literacy and Legendary Service. His favorite quote, by Everett Dirksen, does a lot to describe him – "I am a man of fixed and unbending principals, the first of which is to be flexible at all times." In his free time, Chaz enjoys spending time with his family, camping and traveling. He sits on his church leadership council, is a member of the CCUA board, the Greater Kent Committee, and the Capitol City Rotary. 
Chaz Rzewnicki     800-821-4936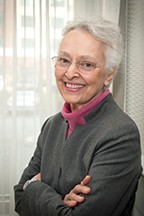 M. Constance B Greeley, DDS
Dr. Greeley is a board-certified orthodontist practicing at her new location in Kennett Square, PA.
Dr. Greeley completed her dental degree and her specialty training in orthodontics at Temple University School of Dentistry where she was named to the Omicron Kappa Upsilon Dental Honor Society. She is a Fellow of the International College of Dentists and a recent recipient of the Devlin Award presented by the Middle Atlantic Society of Orthodontists for her dedication to the orthodontic specialty.
Dr. Greeley was voted #1 on the list of Top Orthodontists in Delaware where she previously practiced. She is past president of the Delaware State Dental Society, the Greater Philadelphia Society of Orthodontists, and the Middle Atlantic Society of Orthodontists. Dr. Greeley is on the volunteer teaching staff at Christiana Care Health system. She continues to serve on the Cleft Palate Team at the A.I. DuPont Hospital for Children and serves as a member of the American Dental Association, the American Association of Orthodontists, and the Pennsylvania Dental Association. Dr. Greeley spends some of her non-professional time devoted to fitness doing weight lifting and Pilates.
A native of Carbondale, PA, she is pleased to be caring for patients at the Beiler-Campbell Complex just south of Longwood Gardens. Dr. Greeley and her team focus on providing state-of-the-art treatment, giving personalized attention to each patient. First appointments are complimentary. At that time, early treatment for children, aligners for teens and adults, or the latest in clear braces can be considered.
We believe that having a beautiful smile can transform a life.
Greeley Orthodontics, PA    400 Old Forge Lane    Suite 406    Kennett Square, Pa. 19348
484-346-7846    www.greeleyortho.com    [email protected]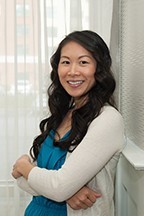 Karyn Kim, NP
Karyn is a Nurse Practitioner who has recently joined the team at Allure Medi-Spa. She has over 7 years of clinical experience working in a variety of inpatient and outpatient settings, and has completed extensive training with Dr. Kim, Dr. Wingate, and Allergan Facial Aesthetics. In addition to administering injectables, Karyn has also been trained in using the various treatment modalities Allure has to offer. These treatments include body contouring, microneedling, laser hair removal, and IPL photo rejuvenation. Karyn also has a background in Pulmonary Medicine and Critical Care Nursing. Before joining Allure, Karyn worked as a Nurse Practitioner at Lankenau Hospital in an outpatient pulmonary office. Prior to becoming a Nurse Practitioner, she worked as a bedside nurse at the Children's Hospital of Philadelphia where she worked on the Pediatric Intensive Care Unit and the Surgical/Trauma Unit.  
Karyn attended Villanova University for her undergraduate and graduate nursing programs. Growing up in Chester County as the daughter of Dr. Paul Kim, she is hoping to carry on the family legacy now that she has joined their group.   
Karyn is focused primarily on building her client base of patients seeking injectable treatments (Botox, Filler, Lipodissolve therapy, and PRP therapy). She will be periodically running discounts and promotions to gain new clients, as well as offering night and weekend appointments.  
Allure Medi-Spa     460 Creamery Way    Suite 110A     Exton    PA     610-648-0468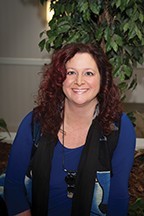 Kristin Stetler Donovan
Throughout my life I have been passionate about caring for others. As a young girl, I volunteered; as a young woman, I had the honor of caring for my mother and my father; and currently, I am honored to hold the title of Mother to three beautiful boys! I am married to a wonderful husband who supports and encourages me in my personal and business endeavors. I was born and raised in Delaware and will more than likely always reside in Delaware. After graduating from University of Delaware with a BAAS in Interpersonal and Organizational Communication, I joined MBNA where I worked and managed for many years before leaving to raise my children and care for my parents. 
Now that my children are older and my parents have passed away, it only seemed logical that I take my 25 years of management and caregiving skills and begin a new chapter of my life. After losing my parents and a sibling within a three-year timespan, it inspired me to open my agency and serve those that were tired and in need of additional support. No one knows better what is entailed being a caregiver for a loved one better than someone who has been one.
My desire in life is to find a way to help as many people as possible and now, together with my staff, we are doing just that.
Ensuring safety, preserving dignity, and serving respectfully is our utmost priority! Quality care starts with a careful and meticulous hiring process, hiring only those that meet our high standards and who are truly committed to the families they serve. Our staff has a unique ability to match people with just the right caregiver; one who is compatible with our client's care requirements, lifestyle, and personality. There is a perfect caregiver for everyone and we won't stop until we find the perfect match!  
302-722-8240    www.AgeAdvantage.com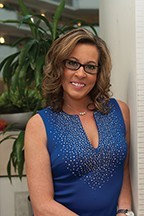 Kristin Garramone
Kristin Garramone's passion has always been hospitality. She is now the Director of Operations for Roma Italian Restaurant and Sul Tempo Cocktail Lounge. Kristin began her career in the hospitality industry at the age of 15. She was mentored by Chef Tom Hannum at the renowned Hotel DuPont. Starting in the commissary, she moved her way up through the DuPont kitchens and 3 years later entered the Culinary Program at Johnson and Wales in Rhode Island. After her time in Rhode Island she returned to Dupont and continued building her career. She decided that to fully understand and appreciate all aspects of the industry she had to touch all of the pulses. Kristin spent the next four years bartending, waitressing and managing local eateries. Though she loved what she was doing, she missed the kitchen hustle, so back to the kitchens she went. Kristin has run some of our state's staple upscale restaurants, including; Back Burner in Hockessin, 1717, Dome (Platinum Dining Group), River Rock Kitchen and holding her last culinary title as chef at the Dupont Country Club. After leaving the kitchens Kristin has held titles of; Food and Beverage Manager, Director of Hospitality and also has traveled as a Regional Director of Food and Beverage. When fiancé Joe (now her husband) began discussing adding an upscale cocktail lounge to Roma, Kristin knew this was a winning combination. "We had a lot of work to do to get Sul Tempo opened while elevating the service in Roma. It has been by far the best, and most challenging experience of my life. Joe handles the food and I handle the service and operation. We get each other and know the challenges of the other's day to day. Our goals and expectations are the same, and we push each other to make that happen. We are each other's biggest cheerleader, and to me, that is magic." Both Kristin and Joe are extremely active when it comes to giving back. Kristin was on the 2017 Sip and Savor Committee to support Meals on Wheels Delaware. The 2016 Heart Ball supporting the Heart Association was also another outlet that Kristin found she could help raise money and make a difference within the local community. "We have a venue that is perfect for helping to give back. We have to take advantage of every opportunity to help." Roma Italian Restaurant
Sul Tempo Cocktail Lounge     3 President Drive     Dover     302-678-1041     www.romadover.com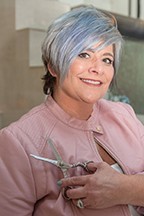 Lori Zaiss
Lori is a wonderful blend of commitments to her industry as owner or Fusion Salon in North Wilmington & Salon H2O in Lewes, DE. 
Her first priority is giving each guest consultation so that they express what look they want to walk out of Fusion with; this is a co-creative experience. She has cutting expertise starting with Vidal Sassoon training in London, and including Graham Webb training, and Devacurl certification. She has also been educated to be a trainer with Graham Webb, Sebastian and Joico color systems. 
She has the privilege of being the owner of Fusion Salon in North Wilmington, where expert hair services are provided in a fun and lively atmosphere. This salon will soon have their expansion complete which will include a bridal hair salon, a blowout bar, Deva curl zone, esthetician, and microblading services.
Salon H20 Fusion of Lewes is her first extension of Fusion. She is empowering and correlating this salon with one of her team members, Ashly. The intention is to provide great hair at the coastal area as well. They created the same "client first" attitude in a boutique atmosphere. 
The core value system she has of giving back starts with her team members. Technical training is ongoing, and she coaches her team to realize their value and that they can have a great life. By having that kind of team, you the guest gets the benefits of great hair and more. 
Fusion Salon and Salon H20 both have a commitment to help in their communities by fundraising, and by helping local schools with prom fashion shows, play productions, hair and makeup styling for photo shoots, as well as for Miss Delaware. We have done outreach programs for women empowering them to have great lives.
Fusion Salon    www.fusionsalonde.com    Salon H20    salonfusionH20.com    302-479-9444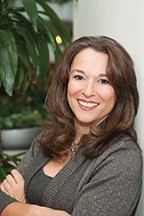 Regina DeAngelis, Esquire 
Regina DeAngelis has a passion for using her life experiences as a divorce attorney and in overcoming her own difficult divorce to help others facing an intimidating life transition. It was several years ago, after Regina's son was diagnosed with the debilitating condition Duchenne Muscular Dystrophy, that Regina became convinced that her clients were wasting too much of their valuable energy embroiled in battles over their divorces. It became obvious that, even when facing the most difficult of circumstances, there is always something to be grateful for. Regina started consciously focusing on bringing a positive perspective to her divorce clients, helping them rise above the small details that frequently become emotionally overwhelming. Unfortunately, too often, even when parties intend to be amicable, the traditional divorce process forces them into an adversarial position that takes over their lives. After several years of being frustrated with the process, Regina started Family Transitions Divorce Coaching & Mediation. She now has the pleasure of being a force for good as she helps families navigate the hardest circumstances. Regina's clients get through their divorces preserving relationships and their emotional health. She is determined that our assumptions and beliefs around divorce change from blame, anger and shame to compassion, empathy, and mutual acceptance. If you or someone you know is facing a daunting transition and want the tools to get through with positivity and resilience, contact Regina DeAngelis at [email protected]. 
Family Transitions Divorce Coaching & Mediation    FTDivorceCoaching.com   302-438-7734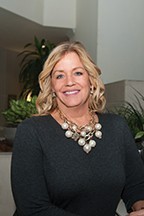 Robyn Sharp Mooney – President, CarpeVITA Home Care
Robyn Mooney founded CarpeVITA Home Care in 2011. She graduated from the Medical Center of Delaware School of Radiologic Technology in 1988 and spent the next 10 years as an MRI Technologist with Christiana Imaging Center (CIC). There, Robyn focused on patient care, evaluating and scanning patients, communicating with both patients and physicians, as well as handling scheduling, billing and insurance issues.
After Robyn's tenure with CIC, she purchased Hansel & Gretel, a long-established high-end children's clothing boutique in North Wilmington. As a sole proprietor, she was responsible for the entire operations, from hiring and managing a small staff to purchasing, marketing and merchandising. Robyn ran the store for nearly 4 years, however, after an unfortunate car accident, she could no longer run the day-to-day operations, and she sold the store in 2002. After a few years of recovery from her extensive injuries sustained in the accident, Robyn began working as an office manager / salon coordinator at a local boutique hair and nail salon. It is there that her interest in the Home Health Care business began after the owner and her sister were diagnosed with brain cancer. Around the same time, Robyn's dad was diagnosed with tongue and then colon cancer, she became a primary caregiver for her father during his battle with cancer. It was then that she realized there was a need for affordable, compassionate and flexible home care options.
Robyn has always taken an active role in her community, volunteering for many organizations, and was the President of the Board of Directors for Moms House Wilmington, where she served for nearly 10 years. Robyn, a native Delawarean, is married, has three grown children and three awesome grandsons whom she adores.
888-541-8482      www.CarpeVITAhomecare.com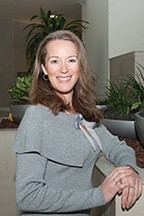 Dr. Tobi Sheiker, Chiropractor
Dr. Tobi Sheiker joined the team of Dr. Tamara Blossic at Hockessin Chiropractic Centre in November 2017. She returned to her home state of Delaware after living in New Hampshire for 14 years. She opened Balance Chiropractic in NH in 2008 and had 9 wonderful years caring for many people in search of better health. 
She originally entered the chiropractic world after she was involved in a terrible car accident at the age of 21 and loved the holistic approach and improved health that she was introduced to at her new chiropractor's office. She graduated from Life University in Atlanta with her doctorate in 2000. Dr. Tobi specializes in Torque Release Technique, (TRT), torquerelease.com, which was created by Dr. Jay Holder of Florida, who originally focused on caring for people with substance abuse disorder and addictions.    
Stress creates blockages on the nervous system and leads to dysfunction such as pain, weakness, and limited mobility. TRT is a gentle and effective method of reconnecting the brain and the body through spinal adjustments using an Integrator (hand-held instrument), so that patients can experience improved human potential and well-being and generalized improved health in all forms. TRT can be an effective tool in helping with many forms of bodily dysfunction, from musculoskeletal complaints, poor posture, digestive troubles, mood imbalances, and sleep issues.  
Dr. Tobi is best known for seeing patients that are fearful of chiropractic, or do not want a manual method, or who have had a less than stellar experience. She encourages you to experience her method and looks forward to caring for you and your loved ones and being a positive addition to your community!
Hockessin Chiropractic Centre      724 Yorklyn Road     Suite 150     Hockessin, DE 19707
302-239-8550     www.hockessinchiro.com
Thank You . . .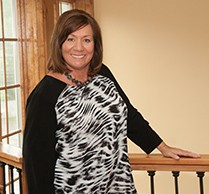 To Our Photographer
I would like to thank Debra Zeccola of Debra Zeccola Photography of Newark, DE for being our photographer for our photo shoots in New Castle, Chester, and Delaware County PA. Debra has over 25 years of experience as a licensed professional photographer. Debra provides her clients with outstanding photography services for weddings and events, family and individual portraits, baby photos and so much more. Debra was an absolute joy to work with, and I couldn't have asked for a more professional and prompt photographer than Debra. For more information about Debra go to her website: debrazeccolaphotography.com, or call her at 302-239-7193.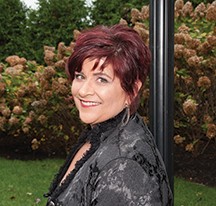 To Our Stylist For New Castle County
I would also like to thank Lori Zaiss, Owner of Fusion Salon, and her wonderful team of stylist and makeup artists for providing hair and makeup for our shoot. As always it was a pleasure working with Fusion. 
Lori Zaiss
Fusion Salon
3444 Naamans Road, Wilmington, DE 19803
302-479-9444
www.fusionsalonde.com
 To Our Location
We would like to thank the Embassy Suites by Hilton Newark Wilmington South for hosting our photoshoot at their lovely location. Embassy Suites is located at 654 S. College Ave., Newark, DE 19713.