People In Profile 4th Qt. 2018
|
(click on each magazine to flip thru the issue)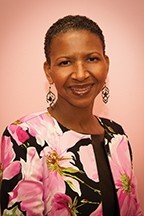 Nicolle D. Surratte
I have taken care of myself since high school. I ate properly and exercised regularly. I never drank or smoked. Imagine my surprise to receive the call that I had breast cancer. From the beginning, I knew that there was purpose in my diagnosis. Living immediately became my goal.
Initially, I was listed at Stage 0 and was an ideal candidate for a procedure that would not require chemotherapy. I thought, "This is great because I don't have time for cancer." Surgery to remove the tumor revealed that the cancer spread beyond what the test results indicated. I went from a Stage 0 to a Stage 3C. This aggressive cancer would require aggressive treatment which would begin with chemotherapy.
While waiting for my first 6+ hour chemo treatment, I received a call from the nursing home in which my Mom resided in the Alzheimer's unit. My permission as her caregiver was needed to process the paperwork for hospice. Three weeks later, I prepared for her funeral.
Chemotherapy was delayed numerous times. Low white blood cell counts made it unsafe to administer treatment. Treatment was suspended and surgery #2 was successfully performed. Radiation began and chemo resumed, as did the white blood cell issue.
A cancer diagnosis was a career change for me. After 25 years in the field of education, I realized that my purpose on this cancer journey is to help others. I now serve as an inspirational speaker promoting health and wellness as a lifestyle with an emphasis on stress management. I don't want women to wait until they get a diagnosis to serve as a wakeup call to start paying attention to their health and wellness practices.
I celebrate my "cancer-versary" as a breast cancer "thriver" each June. I'm clear that cancer did not happen TO me, but FOR me. I am passionate about inspiring others to make changes that will improve the quality of their lives. I'm excited about life and strive to live every day not with a comma, a period, or a question mark . . . but with an exclamation point!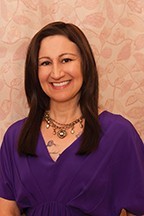 Cindy DelGiorno
Cindy was first diagnosed in 2007, six weeks before her wedding. She had just relocated to Wilmington, from Downingtown, PA, several months earlier. Not knowing where to turn, she was directed to the Delaware Breast Cancer Coalition. At the DBCC, she found resources, support, and best of all, the network of Survivor Sisters.
Instead of going on a honeymoon, Cindy went immediately into cancer treatment. After a lumpectomy, four months of chemotherapy, seven weeks of radiation, and a year of Herceptin, life would never be the same. Cindy focused on her fitness goals, her teaching career, and staying healthy. She returned to teaching yoga part-time. She also finished her Masters in Counseling, completing two internships in between treatments.
In 2011, Cindy and her husband, Gordon, were blessed with a daughter. Her name, Liorah, is a Hebrew name meaning "Bringer of the Light." Liorah was the light at the end of the dark journey of cancer treatment. In November, 2014, against all odds, and after several miscarriages, they were blessed with a son.
In August of 2015, the cancer returned. This time, Cindy had a full bilateral mastectomy. Recovery from surgeries took several weeks, and dozens of neighbors took turns making her family dinners. Aunts and cousins came in from around the country to be with her; the silver lining to another cancer treatment. Just being with family was healing. Laughter was healing too.
Being open about her cancer journey has led friends and family to reach out to her when confronted with their own cancer journeys. Cindy continues to volunteer her time to the DBCC, and is always open to helping anyone in the Survivor Sisterhood. Although the cancer journey is often scary, and filled with anxieties, there is light, and often not where one expects it.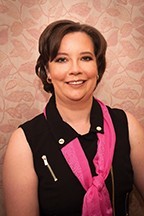 Christina Brochet
I found a lump in my left breast at the age of 35. That one lump turned out to be 3 masses that had spread to my lymph nodes. I was diagnosed with breast cancer.  My children were ages 9, 7 and 4. I immediately had 8 rounds of chemo to shrink the tumors. This killed 80% of the cancer. The doctors told me I would need a mastectomy so I decided on a bilateral mastectomy with a diep flap. As a registered dietitian, I did my research, and took 3 protein supplements 5 days before and after surgery to help with healing. All 4 of my drains were out within a week of my discharge from the hospital. After my body had recovered, I had 32 rounds of radiation. Throughout my battle I had complications, side effects, weight changes as well as allergic reactions. Currently, I take medication to help prevent new tumors from growing. I am also involved in a clinical trial, which will hopefully help others fight this disease.
They say it takes a village to raise a child. I say it takes a village to fight cancer. Thankfully, I have had the support of friends, family, coworkers and complete strangers to help me and my family throughout this journey. Cancer organizations gave us gifts, checks to pay bills, a vacation, and support. Friends made meals, helped watch my kids and prayed. The breast cancer community is a large one and they definitely look out for one another. This year I was able to participate in one of the many walks as a one-year survivor. I may never know why I got diagnosed with breast cancer. But I do know, that what I have learned and went through first hand, will allow me to help others.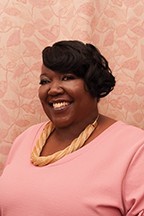 Sonja Smith
Twenty-four years ago, my mother was diagnosed with Stage IV Invasive ductal carcinoma, metastasizing to her spine and brain. My mother, the strength and heart of our family, battled this devastating disease, yet suffered from its effects during the advanced stages. On my 24th birthday, November 20, 1995 my mother lost her battle with breast cancer. In her final days, she shared our family history, which included several family members who battled the effects of this disease. She told me to be proactive with my personal health. I assured her that I would do everything required to end this legacy. I have kept my promise with annual mammograms along with routine self-breast exams.
On June 1, 2017 after years of good health with nothing more than the common cold, everything changed. After leaving a concert, I came home and started getting ready for bed. I decided to do a breast exam. To my surprise, I found several large masses in my left breast and armpit. I was uncertain but I had an overwhelming feeling that those masses represented our family nemesis. After a long sleepless night, I scheduled a mammogram the next morning. I was immediately scheduled for additional testing at the Barbara Brodsky Comprehensive Breast Center Mainline Health.
Over the course of several days and after multiple exams, I received that dreaded call confirming my worst fear. I was diagnosed with Stage II Invasive ductal carcinoma, ER-, PR- and HER-2/neu 3+ by IHC (amplified). My medical team came up with an aggressive plan for treatment, which included 16 rounds of chemotherapy, 28 treatments with radiation, and a double mastectomy with flap reconstruction.
This has been a difficult year, however my treatment plan ended on May 30, 2018, and today I am cancer free. I would like to thank my support team of family, friends and co-workers as well as my medical team for helping me through one of the most difficult moments in my life. Last but surely not least, I would like to thank my Mother for instilling in me the importance of early detection. She saved my life . . .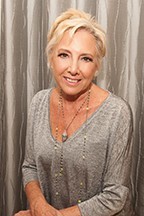 Betsy Klausman
Friday, September 7, 2018 is just an ordinary day for most people but for me it is the celebration of my seventh anniversary of my good health from breast cancer. While breast cancer patients and breast cancer survivors know to look forward and not to look back, for the purpose of this story we will look back seven years.
It was July 4th weekend in 2011 and on this Friday, I was scheduled for my regular mammogram. I am very diligent with my mammogram appointments and arrived on time for a very early morning screening.
After the test, I waited for the nurse to arrive, tell me to get dressed and give her usual "see you next year" farewell. However, this time, the nurse now became a nurse navigator and I was told that I needed to have a biopsy, see a breast specialist doctor, more tests, a radiologist and an oncologist. Now I had a team and they were all interested in my left breast.
Every day for five days, two treatments each day, I walked through that door, head held high, wearing my tiara proudly in place. Soon it was my turn to ring that bell, announcing that my treatments were finally ended.
And for my tiara? I went into treatment as a Princess and ended my treatments as a Queen. Because a Queen has the ability to rule and now I was able to rule my cancer and my cancer was not able to rule me! Yes, it was a journey. It taught me patience, empowerment, love and a better understanding of how precious life can be.
I would like to thank my husband, Michael, my daughter, Melissa, and my good friend, Eileen, along with the team at Bryn Mawr Hospital.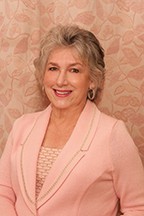 Jeannine Herrmann
I may not be twice the woman I was since my breast cancer diagnosis in October 1985, but I'm certainly twice the age! I was a 33-year-old divorced mother of two little boys when I noticed pain and bruising in my right breast. I called my gynecologist but was told I couldn't get an appointment for two weeks. I wasn't waiting, so I contacted my primary care doctor who immediately scheduled a mammogram.
I don't remember the exact type of breast cancer I had. What I do remember is my brother driving me to the hospital for a biopsy, which I was told probably wouldn't amount to anything, and I was going to call him when I was ready to go home. However, when I woke up, I was being wheeled into an inpatient room. I remember telling the aides I was an outpatient, and they had their instructions wrong. But they had them right.
I had a modified radical mastectomy of the right breast and removal of 29 lymph nodes – all clear and prophylactic mastectomy of the left breast with five lymph nodes removed for testing and good measure. Reconstructive surgery, I'll admit, was no picnic, and mine was never going to be featured in the reconstruction hall of fame. But the good news is I'm now a 66-year-old happily married grandmother of three adorable children.
One year after surgery, I started volunteering for the American Cancer Society providing hope for women who were going through similar experiences. After moving to Delaware with my family in 1990, my cancer journey even put me on a new career path in non-profit organizations.
It's been quite a ride over the last 33 years, with the usual number of ups and downs, but so far, the ups have won. I'm living proof.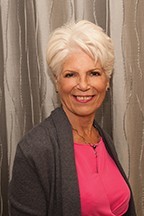 Emma Braisted
I was born in Benevento, Italy and settled in the Bronx in NY in 1956 where I worked as a hairdresser before I retired. In 2006, my husband and I moved to Frederica, Delaware. Shortly after coming to Delaware I received my first breast cancer diagnosis which was Stage I. I underwent a lumpectomy and sentinel node biopsy. My treatment plan consisted of radiation hormone pills. In 2011 I received my second diagnosis of pancreatic breast cancer and had my pancreas removed. Eventually the cancer spread to my bones in 2013, and I now live with metastatic breast cancer.
When I was first diagnosed, I felt like the cancer took away my hopes and dreams. I kept to myself and didn't really share much with my friends and family. I came to learn about DBCC through their Nurture with Nature program. They have been such a blessing for me. I get to spend time with other survivors and now when I am with them I feel free to talk about this horrible monster that lives in me. I know I can express my feelings by talking out loud knowing that someone really cares.
The Nurture with Nature program has given me the chance to meet so many new people and do exciting things such as going on a hayride and having a bonfire at the home of an Amish woman who also had breast cancer. I have also gone on other excursions and tours with fellow survivors.
I have become very good friends with fellow survivor, Chris Dewar, who is also featured in this article. We met while we were members of Kent County Crime Watch for Delaware.
Today I am feeling much better especially when I'm surrounded by other survivors and friends. Presently I am excited because my husband and I are getting ready to move into a 55 Plus community near Dover. We are looking forward to meeting new friends and participating in all of their activities. In my spare time I keep busy by sewing, embroidery, and believe it not, I love cleaning house!!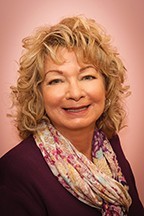 Christine Dewar
I was the daughter of a naval officer, which required moving often. My husband's 39-year career, as a civil engineer, transferred us across the country. Our final assignment was to Delaware, where we decided to retire.
In 2016, a routine mammogram found a tumor in my right breast that was so deep in my chest that it would never have been found by a regular breast exam. My doctor informed me that I had Stage I breast cancer. To combat this disease, my doctor prescribed 20 rounds of radiation followed by up to ten years of a hormone blocker. Before I left her office, she gave me a pink folder and told me about the Delaware Breast Cancer Coalition and encouraged me to reach out, saying how much of a tremendous source of guidance and support they would be. Lois Wilkinson was immediately there for me. She was extremely reassuring and answered all my questions. She set me up with a peer mentor who was a breast cancer survivor who had a similar diagnosis and experience. This wonderful source of light prepared me not only for what lay ahead, but the everyday struggle of fear and doubt that comes with a breast cancer diagnosis.
I researched a lot about my disease but the frequent conversations with my doctor, Lois, and my peer mentor were invaluable. In addition, I had a great source of support from my neighbor, Sue, who had a similar diagnosis the year before. She was my rock! She called and checked in on me frequently. I truly was blessed with God-directed and compassionate people and resources.
Since becoming involved with DBCC I've participated in a variety of activities including Nurture with Nature. The friendships and camaraderie of fellow survivors has been therapeutic. I have even become a peer mentor in order to help others newly diagnosed.
Breast cancer changed my life for sure. I am not the same person I was beforehand. I am very joyful, but at times am weak. During those moments I am reminded, "For when I am weak, then I am strong."  2 Corinthians 12:10
Also, "thank you to my husband John for never leaving my side."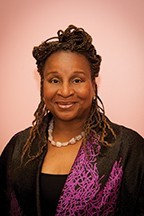 Natalie Belcher
My name is Natalie Belcher, and I began my Breast Cancer journey on January 19, 2015. I was 50 years old and truly at a turning point in my life. When I heard my final diagnosis of Stage II B Triple Negative Breast Cancer, I asked my surgeon "so what are we going to do about it?" You see, I had made plans, and it was my intention after letting the news sink in, telling my daughter and family, and shedding many tears, to BEAT this thing with no holds barred to fulfill them!
I was asked to be a part of a trial study, and I accepted. My first plan of action was to meet with the trial nurse, talk with my surgeon again, then to set the ball in motion. For over 20 years, through the journey of many very dear friends, I had been active in supporting the endeavors of the Delaware Breast Cancer Coalition (DBCC). So as my journey began, one of my close friends, survivor Sandra Arnell, told Lois Wilkinson that I was now in the "fight." Lois gave me a call and from there, through treatment and beyond, DBCC has guided me! I even became a Peer Mentor, attended the Annual Breast Cancer Update workshops, and joined the Nurture with Nature survivor's group.
Through my journey, I can truly say that without my faith and trust in God first, the long journeys from North Carolina made by my family, and the MOST wonderfully, supportive friends here in Delaware; along with my positive outlook and very strong will, I could not have beaten this thing! I AM A SURVIVOR!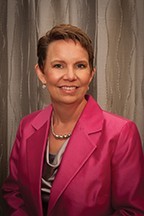 Cathy Mundorf-Keyser
In the afternoon of May 18, 2017 while at work I felt a sharp pain in my right breast. It was painful enough that I texted my husband. That evening at home I had the pain again, so I did a self-exam. As I pushed in towards where the pain was I found it. A lump, my heart fell and my throat choked. I immediately went to my husband and had him feel it. We decided that I would go to my gynecologist the following morning. My husband tried to comfort me that night by saying it would be nothing but I didn't sleep.
Within 2 weeks I was diagnosed with stage 2A triple positive breast cancer. This past year has been hard with surgeries, chemotherapy, adjuvant medication and radiation. Although I endured the physical aspects of the fight; I couldn't help but feel awful for my husband, son and parents. We lost my sister to ovarian cancer in 2015 and now this happens. Thank God for all of our extended family and friends. I don't know what we would have done without their love and support.
Shortly after diagnosis I was introduced to the Delaware Breast Cancer Coalition. What a wonderful organization. They found me a mentor, directed me to reputable websites and advised me how to handle all the changes I was about to go through. That support has continued to this day. Now as I transition out of active treatment, I'm looking forward to getting to know more of my fellow survivors.
Thank You . . .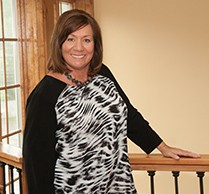 To Our Photographer
I would like to thank Debra Zeccola of Debra Zeccola Photography of Newark, DE for being our photographer for our photo shoots in New Castle, Chester, and Delaware County PA. Debra has over 25 years of experience as a licensed professional photographer. Debra provides her clients with outstanding photography services for weddings and events, family and individual portraits, baby photos and so much more. Debra was an absolute joy to work with, and I couldn't have asked for a more professional and prompt photographer than Debra. For more information about Debra go to her website: debrazeccolaphotography.com, or call her at 302-239-7193.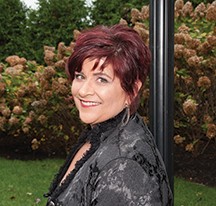 To Our Stylist For New Castle County
I would also like to thank Lori Czarnota, Owner of Fusion Salon, and her wonderful team of stylist and makeup artists for providing hair and makeup for our shoot. As always it was a pleasure working with Fusion.
Lori Czarnota
Fusion Salon
3444 Naamans Road, Wilmington, DE 19803
302-479-9444
www.fusionsalonde.com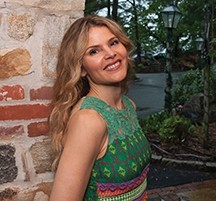 To Our Stylist For Chester & Delaware County
Our mission is to insure that we not only meet, but also exceed your individual beauty goals. The award-winning stylists, colorists and technicians of Amelia Paris Salon & Spa at Brinton Lake travel annually throughout the world to be educated on the latest industry advancements and techniques.
Christine D'Alonzo
Amelia Paris Salon & Spa
Briton Lake Shopping Center
100 Evergreen Dr #123, Glen Mills, PA 19342
610-558-4911
www.amelia-paris.com
To Our Location
Great Stuff Savvy Resale
Great Stuff Home
Benefits Delaware Breast Cancer Coalition
Profits from the Great Stuff Savvy Resale and Great Stuff Home stores benefit the Delaware Breast Cancer Coalition.
Proudly supported by Hopkins & Sons, Inc.
Located at intersection of Route 202 & Silverside Road in the same shopping center as PNC Bank and GoodEase!
Talleyville Center
Wilmington, DE 19810
Hours:
Tues, Wed, Fri: 10am-5pm
Thurs: 10am-6pm
Sat: 10am-4pm