People In Profile Second Quarter 2019
|

(click on each magazine to flip thru the issue)
Alexa Lynch, Au.D.
Dr. Lynch joined the team at Riddle Audiology and Hearing Aid Center in November 2018, though she may be a familiar face to some patients. She completed her 4th year clinical externship at Riddle and is thrilled to be back! She completed her undergraduate studies at West Chester University and received her Doctor of Audiology degree at Salus University. She is a fellow of the American Academy of Audiology and member of the Pennylvania Academy of Audiology.
Dr. Lynch has always been passionate about helping others. Communication keeps us connected with loved ones and the world around us. Hearing to the best of our ability allows us to participate in hobbies or activities we enjoy doing. Dr. Lynch also enjoys educating patients on the health and brain benefits of treating hearing loss and how this can improve your overall quality of life!
When it comes to hearing loss and hearing aids, treatment options are not "one size fits all." Dr. Lynch customizes hearing treatment plans based on each patient's listening needs, lifestyle, and budget. She also stays up to date with the latest digital hearing technology offered by the top hearing aid manufacturers by attending regional trainings.
Dr. Lynch's areas of expertise include diagnostic audiology, counseling, and rehabilitative audiology including hearing aid dispensing. She prides herself in providing a thorough and compassionate patient care experience!
Riddle Audiology and Hearing Aid Center 484-227-3200 mainlinehealth.org/riddleaudiology
Carmella Gibellino-Schultz
Carmella Gibellino-Schultz is a licensed cosmetologist and instructor and has been practicing the art of permanent cosmetics since 1999. In both Delaware and PA, she has performed thousands of procedures, and her impressive portfolio speaks for itself. Former owner of The Skin Care School and Center, her expertise and years of experience have made her the area's most sought after permanent cosmetics artist and has drawn clientele from distant cities.
Referred by doctors, salon owners and estheticians, Carmella's reputation is validated as an expert in permanent cosmetics. She is CPCP, FAAM, DOUBLE Board Certified with both The Society of Permanent Cosmetic Professionals and American Academy of Micropigmentation. Carmella is also a Lifetime Member of the SPCP.
Carmella prides herself on keeping up with the new trends in permanent cosmetics and the Beauty Industry as a whole so that she can keep her loyal client base educated on what's new; Carmella has taken several training courses in the past year. "Permanent Cosmetics has come such a long way since 1999, and even though I have over 20 years of experience, I will forever be a student to the industry!" With "microblading" services popping up everywhere, she wants her clients to rest assured she has the experience and certifications to permanently alter one's face from the most important, brows, to freedom from eyeliner, permanent eyeshadow, and lips that come to life. Carmella would love the opportunity to show you how permanent cosmetics can change your life!
Whether it be Permanent Cosmetics, Eyelash Extensions, or Esthetics, The Permanent Cosmetic Studio and Lash Lounge is the area's premier boutique Studio. Schedule your complimentary consultation today!
The Permanent Cosmetic Studio 610-883-0636
140 Commons Court, Chadds Ford, PA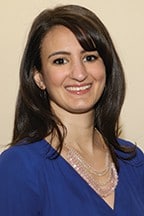 Dr. Bianca-Alexis Ferrante, PT, DPT
Dr. Bianca-Alexis Ferrante, a graduate of the University of Hartford, treats women with pelvic floor dysfunction. She recently returned home to Delaware from New England, where she lived since college.
When she graduated, Dr. Ferrante was not sure what specialty to focus on. She proceeded to work in various physical therapy settings (skilled nursing facility, outpatient, acute care hospital, and home health care).
Dr. Ferrante has always been interested in how the body works, especially muscles and coordination. Her various experiences in the different physical therapy settings allowed her to see firsthand how every muscle, tendon, bone, etc., is connected in the body. She quickly witnessed how pain often stemmed from another area in the body, rather than the actual pain location. She observed how manual therapy relieved her patients of muscle pain. She subsequently discovered John F. Barnes' Myofascial Release and quickly became impressed with this technique. Dr. Ferrante now incorporates Myofascial Release into all of her treatments.
While treating rehab patients, Dr. Ferrante saw the correlation between aligning the body and successful treatment of incontinence and pelvic discomfort. The Herman and Wallace Pelvic Floor courses provided her with the knowledge to properly treat these patients. Seeing how women were limiting themselves and not living life to their potential, instilled the desire within her to create an environment that would empower women to heal.
In addition, Dr. Ferrante is fascinated with other "alternative therapies" such as nutrition, Cupping Therapy, Pilates, and Reiki. At Revive, she treats patients holistically by addressing the entire body. Her passion lies in incorporating multiple modalities while encouraging women to be in a constant state of body awareness and mindfulness.
Revive Health & Wellness, LLC 2502 Silverside Rd, Suite 4B, Wilmington, DE 19810
302-482-2237 [email protected]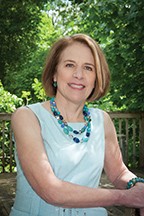 Liz Brown
Liz Brown has been involved in helping individuals and groups make positive life changes for over a decade. She is a Professional Life Coach (PCC) through the International Coaching Federation and owner of Be Well Life Coaching in Centerville, Delaware. In addition to life coaching, she also holds specialty certifications in Health and Wellness, ADHD, Addiction Recovery and Career Coaching. She enjoys being able to offer her clients a full array of coaching services for the many facets of their life. Change can be difficult, and Liz has a passion for helping her clients find the tools to achieve their goals.
Driven by the desire to help those in the community with ADHD and those who are in recovery from addiction, Liz expanded her business to serve those individuals who are looking to move in a positive direction and overcome obstacles that have been causing a struggle. Empathy, empowerment and a sense of humor are part of her coaching style and clients feel welcome and empowered. As a life-long learner she enjoys staying on top of the latest evidence-based research to share with clients.
Liz speaks frequently on the topic of Work/Life Balance at various local business organizations. She is a co-author of the recently published book The Guide to ADHD Coaching. A native of Delaware, Liz lives with her husband Charlie, in Centerville where they have enjoyed raising their four "twenty-something" children and new puppy, Georgia.
Be Well Life Coaching www.bewelllifecoaching.com [email protected] 302-584-5521
Headshot by Debra Zeccola Photography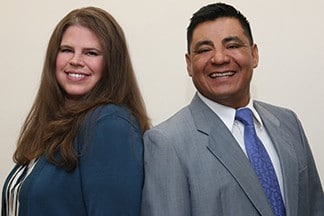 Tina & Teodoro Escobar
Husband & wife team, Teodoro & Tina Escobar, are the proud owners of the local roofing company, Team Exteriors Roofing.
Teodoro Escobar, known as "Teddy the Roofer," was born in Guatemala. At the age of 13, he moved to South Mexico to start working in the banana plantation for a year and a half. He was 15 years old when he decided to come to the United States, where he worked in the tomato fields of Florida for one year. Other places he worked before getting into construction have included the chicken plant and Food Lion. Then in, 2000 he began working in construction.
Tina Escobar was born and raised in DE, but was not sheltered. She has been to half the U.S and traveled to Brazil and Mexico. She loves meeting new people and learning about their culture. She has worked in many different types of working environments, which has helped to prepare her for where she is today. Tina is very thankful for her husband, and the fact that they can support each other, not only as husband and wife but also in their business.
In 2012 Teddy decided to start his own business, in which he met a beautiful, sweet lady named Tina Marie Mench who he fell in love with. The two dated for 3 years, and were wed in 2015. Teddy reminisces that, "She supported me, and my dreams, and she also encouraged me with the business… Today she is beside me working with the business." Teddy & Tina also teach in Sunday School classes at their church and work in the community. Teddy also shares some other great interests that he & his wife have in common, "I'm Hispanic, so I am always up for some Tacos, and don't forget to bring on the Seafood! We also love spending time with our Family and Friends."
The Escobars are very thankful for many things. If you are looking for an honest and open roofer, they hope they can earn your business.
Team Exteriors LLC 302-222-1530 [email protected]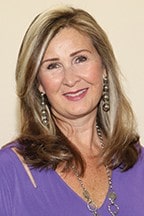 Melisa Ferriola
Melisa Ferriola began her career in make-up at Pennsylvania State University where she earned her Bachelor of Arts Degree in Quantitative Business Analysis with an additional emphasis in theatre. Melisa studied and applied stage and special effects make-up for the university theatre company.
In 2006, after a 20-year corporate career in the Delaware banking industry, Melisa switched careers to pursue her life-long interest in makeup and beauty by opening Lasting Looks – a day spa, lash bar and permanent cosmetics studio located in Hockessin, Delaware. The Lasting Looks mission starts with the desire to empower women to take charge of their appearance and to put their best image forward.
Melisa is a strong advocate for ethics and education in the industry. She has served on the Board of Directors for The Society of Permanent Cosmetic Professionals as membership chair, secretary and is the current President of this prestigious international organization. With her staff, she also teaches classes in eyelash extension application, lash lifts, microblading and other procedures. Melisa is a guest lecturer at area cosmetology schools encouraging young people in their pursuit of success in the beauty industry and the importance of empowering women to look and be their best.
Melisa is a licensed Aesthetician and Certified Permanent Cosmetic Artist. Melisa resides in Newark, DE, with her husband and has two children pursuing their own dreams at the University of Delaware.
Visit Lasting Looks online at www.lastinglooksforyou.com, on Facebook for tips and specials, or in person at Hockessin Corners next to the Back Burner Restaurant and Jennifer's Bridal.
Lasting Looks 302-635-7327 www.lastinglooksforyou.com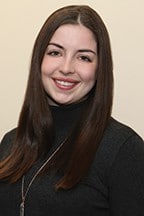 Emily Rufo
Emily Rufo (Miss Emily to her students) is the Owner and Director of Radiance Dance Studio in Hockessin, Delaware. Emily started dancing at age 4. Like most youngsters, dance started as a social event. She met new people and made new friends. But it didn't take long for Emily to start to realize all the many other benefits dance offered. She credits dance with boosting self-awareness and confidence, building poise and fostering good posture, staying physically fit and mentally focused, and a list of other positive things just too long to mention.
She studied all forms of dance and enjoyed opportunities to perform as a solo artist, in duets, trios, and small groups, in large ensembles, and in complicated productions. The confidence gained from dance lead to pageantry and she was named First Runner Up in the Miss Teen Delaware contest. After graduating from the Sanford School, Emily attended the University of Delaware where she enjoyed positions on the University of Delaware Dance Team and with the student-run dance company, Delaware Dance Fever. Her degree in Fashion Merchandise lead her to New York where Emily set out on a career in the fashion industry with a prestigious design house.
Although she continued to dance recreationally, Emily missed the dance world. She returned to studio life in the role of dance instructor and was overjoyed at discovering that the only thing she liked as much as dancing was teaching others to dance. Blending her backgrounds in performing arts and athletics, Emily took on coaching roles with the Neumann University Dance Team and with the St. Mary of The Assumption Cheer Team. The next step was a given — Emily established Radiance Dance Studio as a safe, warm, and caring environment where everyone can grow and benefit from dance just as she did.
Radiance Dance Studio offers lessons in all dance genres including ballet, hip-hop, jazz, and lyrical for anyone age 2½ and up. Special programs and clinics are introduced from time to time and a summer camp schedule recently posted.
Radiance Dance Studio www.danceradiantly.com 302-239-8290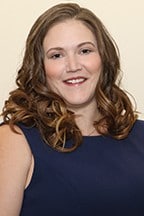 Lauren Hess
Lauren Hess is the owner of PEL Virtual Assistance, a VA firm based out of Avondale, Pennsylvania. Prior to her opening up her own business, Lauren worked for the U.S. Senate as an Executive Assistant and Scheduler to U.S. Senator Chris Coons in Wilmington, Delaware.
Given her excellence in secretarial services and networking, Lauren opened up PEL Virtual as a way of creating smarter strategies for her colleagues and friends to help them take their businesses to the next level. PEL Virtual now works with a variety of local and national businesses, providing them with experienced assistance from a team of dedicated professionals. Lauren also created PEL Virtual as a way of serving her clients while still attending to her loving family (fun fact: PEL are the initials of her three children!).
Although PEL Virtual is only two years old, Lauren has over 13 years of experience in high-level executive administrative assistance, management and small business ownership. She is excited to serve her community, proud to employ several assistants who are all based in the USA, and eager to help you grow your business! For more information, visit her website at www.pelvirtual.com or contact her using the information below.
PEL Virtual Assistance (302) 319-2810 [email protected]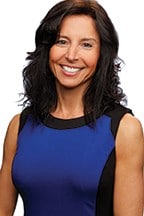 Michele Reynolds
Michele Reynolds was born and raised in Wilmington, Delaware. She is owner of Shelly Sons Electrical Contracting LLC, along with her husband/business partner, Mike Reynolds. They are very proud to be entering into their 21st year of business. Entrepreneurship is something Michele holds very dear to her heart. Four years ago, Michele and her two business partners pivoted and started Blue Hen Utility Services, while all along Michele and her husband maintained Shelly Sons Electrical. It was an extraordinary adventure. They entered into an industry which seemed to be very promising, however throughout their journey the vision that was clear from the beginning became distorted along the way, and the decision was made to close Blue Hen. Starting a business is always a risk that you take, but having the courage to put yourself out there and try is where strength and character are built. This experience has taught Michele many lessons that she is grateful for. She believes failure is necessary. It's during those down moments, when growth takes place.
With over 20 years of experience in the leadership field of the construction industry, Michele continues to utilize her knowledge and talents to make a difference in the lives of others. Entrepreneurship to her is all about the journey. It starts from an idea, sharing it with others, and surrounding yourself with the right people to help bring your vision to life. She believes that persistence, following your true passion, being authentic, and always being willing to help others, are the keys to success.
Family is priority for Michele. She has been married for 28 years and has 3 kids. She strives to be a good role model for her kids: inspiring them to help others and to give back to the community, while instilling leadership and independence, but most importantly remaining humble.
Michele's quote to share with all…. Be Bold enough to use your voice, Brave enough to listen to your heart, and Strong enough to live the life you've always imagined….
To contact Michele, email her at [email protected].
Shelly Sons Electrical Contracting LLC www.shellysonselectrical.com 302-444-4595
Thank You . . .

To Our Photographer
Mike Baker is the founder of C.M. Baker Photography with over 26 year's experience. His photography ventures have been quite diverse. Throughout the year you may find him shooting a wedding, a Quinceañera, in the pits of a NASCAR race at Dover Downs and now at front stage at the Firefly Festival or flying over doing aerials. Giving back to the community has always been an important part of it all. Mike was awarded "Volunteer of the Year" from CDCC (Central Delaware Chamber of Commerce) in 2005, "Volunteer of the Year" from Kent County Tourism in 2010," Chairman's Outstanding Partnership Award from CDCC in 2010 along with "Business Person of the Year" from CDCC in 2008. Since 1997, Mike has been the "official" photographer for the KC Heart Ball and for the "Go Red" in Kent County since it's onset. Some of the past and present organizations have been: MD Kidney Foundation, DE Breast Cancer Coalition, Various DE Fire Companies, Bayhealth Foundation, Beebe Hospital, Dover Air Force Base, Autism DE, Relay for Life, MS Bike to the Bay and the Amish Bike Tour, to name a few.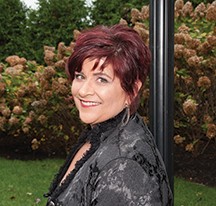 To Our Stylist
I would also like to thank Lori Zaiss, Owner of Fusion Salon, and her wonderful team of stylist and makeup artists for providing hair and makeup for our shoot. As always it was a pleasure working with Fusion.
Lori Zaiss, Fusion Salon
3444 Naamans Road, Wilmington, DE 19803. 302-479-9444 www.fusionsalonde.com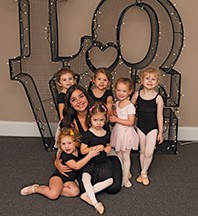 To Our Location
We would like to thank Radiance Dance Studio, located at 604 Yorklyn Rd., Hockessin, DE 19707 for allowing us to host our second quarter photoshoot at their beautiful location. They can be reached at 302-239-8290 to find out more about their beautiful Dance Studio and rental spaces.