Our 7 Favorite Faucets
|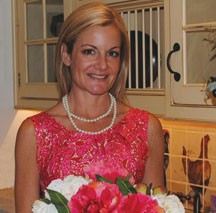 A faucet can set the tone to any kitchen or bath. Despite its size,
a well- designed faucet has the power to alter the mood and
appearance of your space. These are seven of our recent favorites:
Katy Wolfington, President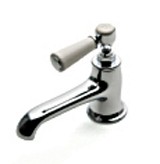 1. Waterworks Highgate single lever lavatory faucet – three finishes – $700
We love the simplicity of this faucet. Great for both modern and traditional styles.
The proportions and lines make this faucet a favorite.
2. Kohler Artifacts lavatory faucet with bell spout and lever handles – six finishes – $500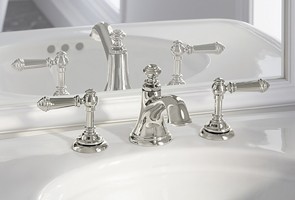 This is one of Kohler's best. Timeless and elegant. Looks pricey but is very reasonably priced.
3. Herbeau Estelle single lever kitchen faucet – five finishes – $1,500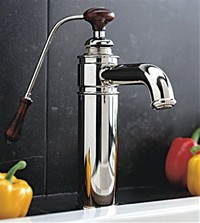 This faucet is the center of attention in any kitchen. Its large scale allows you to pair it with large farm sinks. The mix of wood and metal makes it unique.
4. Rohl Perrin & Rowe Traditional kitchen faucet with side spray – five finishes – $1200
This faucet is not only great looking, but performs well. With a metal side spray and a spout that swivels, this kitchen or bar faucet will last for years.
5. Kallista For Town Bridge Faucet by Michael S. Smith – three finishes – $3,280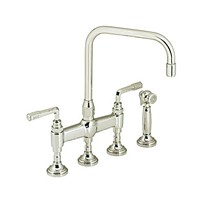 This faucet is my personal favorite. This is a piece to design a home around. It's large in scale, timeless and classic. I promise you, it's worth the investment.
6. Grohe Parkfield single lever lavatory faucet – two finishes – $219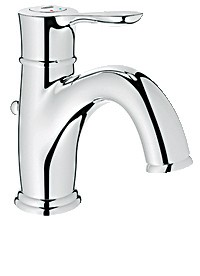 This faucet is a new favorite of ours. A mix of modern and classic lines create an effortless look within most budgets.
7. Kohler Artifacts Gentleman's Bar Faucet – three finishes – $525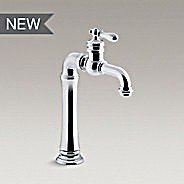 This new faucet by Kohler is another example of great design. It was inspired by vintage spigots. With a single lever handle and oversized proportions, this faucet will make quite a statement in any bar or kitchen.
Waterbury Kitchen & Bath helps homeowners create exceptional lifestyles in their own home by bringing your vision to life without any headaches.
For more information on how we can transform your bathroom into your retreat please visit our website at
www.waterburydesign.com or visit our showroom at 818 East Baltimore Pike in Kennett Square, PA.
"Waterbury Design offers expert design and quality craftsmanship from start to finish. The staff takes price in their work that results in a beautiful product. Katy listens to her customers, producing a design project that compliments and enhances our home." ~ Marie D.
"My kitchen and master bath have both been redesigned by the team at Waterbury. I am an avid reader of Houzz and home magazines and Katy and her team took my initial ideas and wish list and turned them into beautiful, functional rooms that elevate the spaces. I enjoy every minute cooking and entertaining in my kitchen/gathering room or pampering in the bathroom. Many thanks to the team at Waterbury who were great to work with and deliver above and beyond expectations." ~ Fiona K.
"Thanks to Waterbury I have my dream kitchen. I love to be in my kitchen and I truly enjoy how it all turned out. The design was exactly what I wanted and Katy turned it in to a reality. I enjoyed the process and have many friends who admire it." ~ Adrian D.