Buying A Car Should Be Fun!
|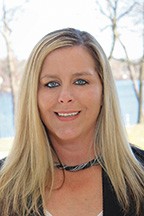 8 Steps To Decrease Auto Aggravation
By April Gambacorta
Planning ahead can mean the difference between a high-stress, high-aggravation trip to the car lot, and a successful, joyous drive home from the dealership (in your new car). April Gambacorta, Sales manager for Delaware Subaru, has an 8-step process that will have you behind the wheel with a smile on your face in no time.
1. Figure out what you like
This may seem obvious, but if you haven't taken the time to consider the type and size vehicle you want, it'll mean more hours walking around. So do some research and have an idea in mind of what you want. Don't leave it to the sales person to do it for you.
2. Read dealership reviews
Websites like dealerrater.com feature reviews from buyers who have experienced what you are about to go through. They'll help you pick the right dealer and even the right salesperson for you.
3. Determine the value of your trade-in
A good dealership's website will have tools, like Kelly Blue Book, to help you value your trade-in. A third party valuation helps ensure you get the most value for your old car.
4. Determine a monthly payment amount that fits your budget
Pinning down a monthly payment number that you can afford will help you make a smart decision that won't tax your budget. Dealership websites should have an estimated payment for each of their listings. Your financial situation may affect the estimate, but it's a great starting point.
5. Lease or Buy, choose which is right for you
An honest dealership can help you with this decision. How will your car be used? Commuting? Shuffling the kids around? How often do you upgrade your vehicle? Your dealer will ask questions that will help determine the right choice. Get a head start by visiting a dealership website's finance center for information and a finance application.
6. Come up with a budget
Your budget will determine more than just what kind of car you buy. It will ensure your new car purchase fits your lifestyle and responsibilities. Knowing your budget will keep you focused on the right selection of vehicle choices.
7. Identify your wants vs. needs
There's nothing wrong with having a few "wants" when it comes to a new car – just make sure all your "needs" are covered as well. This goes for the vehicle you select, the financing you choose, and the dealership you develop a relationship with.  Strike the right balance, and you'll be just as happy with your decision in a few months, as you are the day you are handed the keys.
8. Get the best deal
How do you make sure you are getting the best deal? Car manufacturers and dealerships often offer specials and incentives. The dealer website may have internet-only offers that you don't want to miss! So shop around, and look for specials.
Dealership websites are adding more and more resources to help you buy a car. They are the perfect place to start your new car journey and a leading dealership will have online tools to help you with each of these steps.
April Gambacorta is the Subaru Sales Manager for Delaware Subaru. April has over 14 years' experience in the automotive industry and knows the joys and aggravations that can influence the car-buying experience.
At Delaware Subaru, they want to make the car buying process as smooth as possible for everyone. DelawareSubaru.com has tools to make the process faster and easier. They have a diverse sales force, with multiple female associates. If you're looking for a new or pre-owned vehicle and want to meet a local leader in the automotive industry, stop by and see April Gambacorta at Delaware Subaru on Pennsylvania Avenue in Wilmington, just off exit 7 from I-95.
 April Gambacorta, Sales Manager
Delaware Subaru