From Byways To Highways:
|
The Journey of a Local, Family-Owned Vegetation Management & Landscaping Company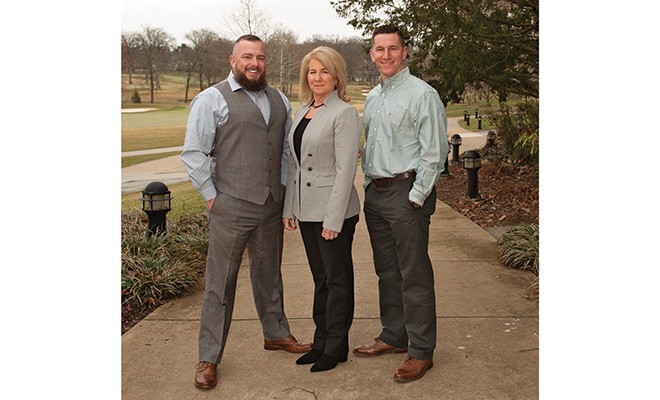 Nick, Arlene & Chris Zizza
Arlene Zizza developed a passion for working in the automotive repair industry having grown up with brothers that taught her the ropes and supported her interest in learning the trade. Her drive to be an accomplished professional in the auto industry was shaped by her innate ability to forge ahead even in a traditionally male-dominated field. This success has carried her throughout her professional life ever since.
Born out of her deep mechanical knowledge and a desire to build a legacy for their children, Arlene along with her husband and business partner Mike, who previously owned a street sweeping company, brought his operational expertise to the effort and together they created Zizza Highway Services. The company became certified as a Disadvantaged and Women-Owned Business Enterprise (DBE/WBE) in 1998. The company's early offerings included mowing along local highways and commercial and residential landscaping services. Arlene was a hands-on owner, often driving the large mowers and other heavy equipment as well as performing landscaping services right alongside her husband and their sons, Nick and Chris. Over time and with the help and support of family, key personnel and deep business partner relationships, the business has grown into a multi-million-dollar company today.
Since its inception, the company has thrived even in the highly competitive field of landscaping and vegetation management services. To propel its growth the company developed additional service lines and gained greater corporate competencies. The company began providing tree and brush removal, herbicide spraying and trash clean-up along Railroad Lines and other Rights-of-Way for large Government entities. Zizza Highway Services continued to grow exponentially, particularly boosted during increased infrastructure spending because of The American Recovery and Reinvestment Act of 2009.
Under Arlene and Mike's guidance, the company has also been leading the way in terms of work site safety, skilled employee training and excellence in customer service and satisfaction. Zizza Highway Service is also a preferred sub-contractor for some of the largest Prime Contractors in the industry. To support the increase in infrastructure projects throughout the country, the company now offers sub-contracted labor (union and non-union) to perform for large government-funded utility and construction projects.
Arlene has always brought great vision, drive and mentoring to those around her that seek to replicate the success she has created through steering Zizza Highway Services for over 20 years. She is constantly asked to mentor other female entrepreneurs and guides young professionals. Her legacy is evident in her own children as well. For instance, by drawing upon a lifetime of learning the business under the guidance of his mother, Chris Zizza has taken on a leadership role by running and propelling the Landscaping division to new heights.
Arlene and Mike have always operated with the philosophy that if you "take care of your employees, they will take care of your customers." Today, the business has an office staff of 5, and close to 70 field-based laborers and is located in Glen Mills, PA.
Commercial & Residential Services
Vegetation Management
Herbicide Application
Tree & Brush Removal
Stump Grinding
Ground Chain Saw Work
Trash-Pickup (along highways)
Mulching & Planting
Garden Remodeling
Trimming & Edging
Weed Control
Sod Installation
Leaf & Yard Waste Removal
Gutter Cleaning
Lawn Care
Snow Removal
Our Values
Experienced  •  Reliable  •  Expertly Trained  •  Customer Focused
Testimonials
"Chris Zizza and Zizza Highway Services has done our landscaping, yard maintenance and snow plowing for us. We have been more than pleased. His professionalism is unmatched. His landscaping design ideas have complimented our home in Chadds Ford just perfectly. We highly recommend him for all your needs." – Rita L., Chadds Ford, PA
"ZHS and Chris Zizza actually took the time to seek out several suppliers to ensure he used the best materials at the fairest price for my project. When he completed the job, it was perfect! Beautiful, clean, and detailed. He did everything he said he would do – and more! I wouldn't hesitate to use ZHS in the future." – Tony F., Aston, PA
610-459-2022    www.zizzahighwayservices.com