Anderson Travel Services, Inc.
|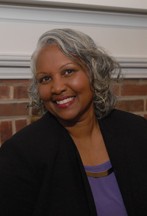 By Gwendolyn Anderson ~ Owner
My name is Gwen, and I Love the Travel Business!!  After working in Corporate America for 15-years, I retired, and was excited to explore the next phase of my life!  Since I've always had a love for travel my husband suggested I attend travel school. I planned our family vacations for years, so the opportunity to assist other families with their vacations was exciting for me.  I attended school and starting working for a store front travel agency.  After 2-years, I soon realized I can do this myself.  So in 2005 I began my own business, Anderson Travel Services, and the rest is history.
Awards/Certifications
I have attended the yearly workshop for Sandals, making me a Sandals Specialists. I'm currently working on my ACC which is an Accredited Cruise Counsellor with all the major cruise lines. I just finished my first Bachelor of Fun through Carnival Cruise Lines. I attend yearly ship inspections and I arrange several group cruises a year.
My Travel Adventures
I have cruised to the Caribbean, Bahamas, Canada, Europe and Alaska. My favorite cruise so far has been to Alaska. The culture, the landscape, and the animals made it a wonderful destination of which I encourage all to visit. I believe that every place has its own special gem that makes it unique to visitors. I look forward to helping you find that place that will become special to you!
Testimonials
•   Very helpful and patience!! Offered a very good deal!!" ~ Marlene R.
•   "Very lovely lady, Gwen, helped us save on a cruise." ~ Barbara S.
•   "Gwen was really helpful and worked to get us the best deal. Go Gwen!!!" ~ Ruthie D.
•   "Gwen always tries to find me the best deals, and communicates my traveling options to me in a timely manner." ~ Michelle A.
•   "Gwen responds quickly and gets us the information that we need." ~ Sharee V.
•   "Gwen was very professional" ~ Roger H.
•   "The information I received was very helpful and I was very pleased." ~ Haley M.
1311 N West St, Wilmington, DE 19801
302-588-7363  •  1-800-973-2476  •  www.AvoyaTravel.com/Expert/GwenAnderson