Lady Lifters; More Than A Gym –
|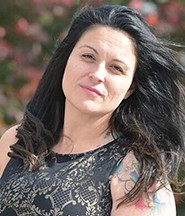 It's A Life Changing Journey To A New You!
By Gigi Boyd, Owner and Founder of Lady Lifters, Personal Trainer & Instructor 
Lady lifters offers a judgement-free atmosphere where ladies of all ages, weight and experience can change their life. We are here to help women who are walking into the gym for the first time to women who are looking to change their daily workout routines. No two classes are the same and the environment is very empowering and uplifting. We want every woman to walk out feeling successful, inspired and motivated. We are unlike typical gyms or fitness centers, we offer one on one and group support to all members. We are a team, women from all walks of life supporting each other! Find us on Facebook or www.ladyliftersgym.com.
Weight Training And The Benefits
Weight training has a huge misconception that if you're a woman it will make you look like a man; however it will only make you look that way if you were taking steroids or testosterone boosters. For most women who weight train they end up with a sexy and curvy figure. Weight training also offers a lot of health benefits for almost any type of medical condition it also helps with depression and physical injuries. The fact is, weight training can and will change your life.
Weight training can help prevent and even reverse many diseases including bad cholesterol & blood pressure. You will get a better night's sleep and even burn more calories while you sleep. Weight training boosts mood by increasing endorphins, dopamine, norepinephrine and serotonin which will help with depression and PTSD. In many studies it prevents and can reverse bone and muscles loss as you age, naturally. Weight training can balance glucose levels for people with diabetes, healthy diet can prevent insulin spikes. The American College of Sports Medicine recommends a strength training program that includes a minimum of one set (8-12 reps) of 8-10 exercises that condition major muscle groups at least two days a week.
Everyone WILL get older and the old saying "if you don't use it you lose it" is so true when it comes to your muscles. There are nursing homes across the nation that prove that once you reach a certain age your body will not take care of you if you did not take care of it. No one wants to end up in a nursing home depending on a stranger to take care of you, waiting on your loved ones to come visit you. If you look at the population in the nursing home, you will find more women than men because women spend their lives taking care of everyone else. Like they tell you on the airplane, put YOUR mask on first, take care of yourself starting today. Don't wait until it's too late, it's time to start taking care of yourself. If you start weight training now, you CAN prevent this from happening and be the active older crowd that you envy as you see them in the gyms or jogging down the street.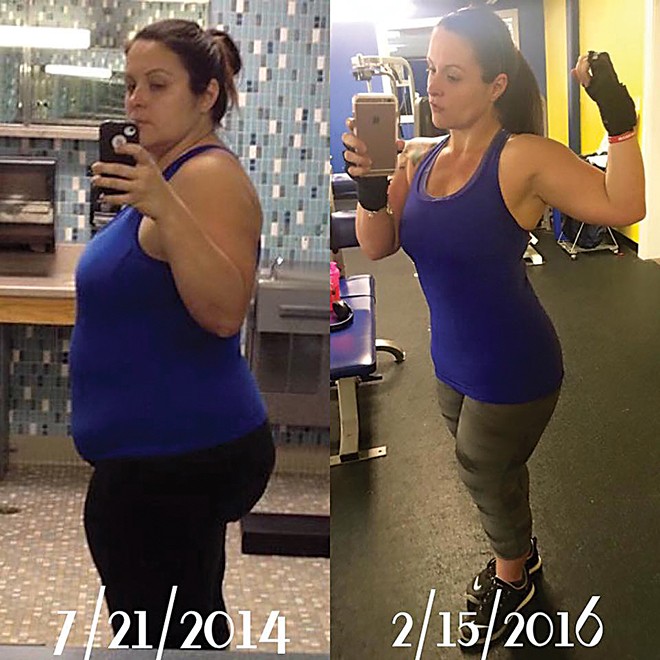 Late 2013, I had a health scare; I ended up in the emergency room thinking I was having a heart attack. After several tests the doctor told me that I had inflammation around my heart, I was obese. I researched causes of inflammation and found that it had a lot to do with the foods we eat so I started my New Year's resolution on Jan 1st, 2014 to start "eating clean". I started seeing immediate weight loss and an unexpected turn around in my health. I had more energy and decided to join a gym in July 2014, I lost 80lbs by the end of the year but wasn't happy with the sagging skin. I quickly turned to weight training and by the following year I was amazed at my results!! I lost a total of 100lbs, looked younger and felt stronger than ever. People came to me for advice and many suggested that I become a trainer since I had such a passion for health and fitness. Towards the end of 2015, Lady Lifters was a vision I had and by 2016 step by step it came to be a reality. My passion is to help others find their true potential, to change their lives the way I changed mine.
Testimonies
"I joined Lady Lifters to lose weight and get toned up, but have noticed one more (unexpected) change. I have been a chronic pain sufferer now for about eight years, but have seen a notable difference in my stiffness issues since starting a few weeks ago. I looked for an excuse not to keep going after the first class but quickly realized that the little muscle soreness I was having is nothing compared to the benefits of building muscle! I no longer dread putting my feet on the floor in the morning there is no more wincing from pain."  ~ Sharon Ritter Geyer
"I have been wanting to get back in the gym for a while now but I have always been intimidated by equipment I don't know how to use, not knowing what to do while I am there and the typical gym population. Not here. Everyone is so nice and encouraging and I feel like I have a personal trainer. And you can't beat the price anywhere!" ~ Tara Metheny Wilbur
More reviews on our Facebook
Photos by B.F. Imagery