Yes, You Can Turn Your Wishes Into Reality In 2019
|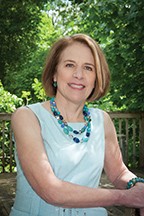 By Liz Brown, Be Well Life Coaching
Happy New Year! Did you know that each year 45% of Americans make New Year's Resolutions yet only 8% are successful in achieving their goal? Sound familiar? 2019 can be your year to succeed! What often happens is goals become just wishes because there is no clear plan to achieve them. With a successful plan which includes how to manage obstacles and setbacks, and where to find support and accountability, you can reach your goal. One reason many resolutions fail is "all or nothing" thinking. With the first slip the whole goal is abandoned as a failure. It is rare that anyone does not have set-backs but the key is to get back on track as soon as possible. Let's discuss how to go from wish to reality.
First Step- Clear Goal
There are many factors involved in creating a plan to reach your goal. Commitment to the goal is a first step. When committing to making a change it is helpful to ask these questions.
If I achieve this goal, how will I benefit? Be as specific as possible – better health, appearance, less stress, improved relationships, financial benefit.
Why now? Many people use external deadlines to start making a change. This might work but be clear why this is the right time to start.
What are the pros and cons of making the change? For example, if I stop drinking, I will feel better (pro) but I will not be able to meet my friends for happy hour (con). The "cons" need to be addressed to have the plan succeed.
The next step is to become very clear about defining your goal. One common technique is called SMART goals: 
Specific – What do I want to accomplish?
Measurable – How will I know I have accomplished my goal?
Achievable – How realistic is this goal? 
Relevant – Why does this goal matter? (look at your commitment responses above)
Time related – What is the deadline or target date?
To illustrate, here are two examples:
Unclear goal: I want my house to be less cluttered.
Clear goal: I want my house to be well organized by March 31. I will clear out 2 closets each week. I will work 30 minutes 3x a week and donate what I clear out every Sunday to a charity. My family supports this goal and will help to accomplish it. This is important because we are planning a family reunion in April and want to be done by March 31st so we can enjoy the party.  
In the second example it is clear what you want, why you want it, who will help and when it will take place and be completed.  
Step Two- Create a Plan
In the second example above, the goal includes the beginnings of a plan. A more detailed plan will include small steps towards the larger goal. The plan should include how you will make the change, what resources you will need to accomplish it, who will be involved, and how you will deal with obstacles that arise. The tasks involved should be added to your calendar as appointments and rescheduled if something interferes. Also, the plan should incorporate not only how to deal with setbacks but also how and when to celebrate progress!
Step Three- Support and Accountability are Critical – Coaching Will Help!
Often, the biggest obstacles to reaching even a very clear goal is lack of support and no accountability. I work with many clients who became frustrated with failed attempts to make changes on their own. We work together to clarify the goal, create insight and awareness about the obstacles. We then create an action plan with attainable steps. Support becomes critical when you feel ambivalent about staying with your plan or when it becomes challenging. Accountability also helps keep the goal a priority. Setbacks are a common part of any change process and good support will help you to get back on course. As a coach, I provide encouragement when you doubt your ability to succeed and I help you celebrate each step.  
I wish you success in 2019!
Testimonial:
"Liz is amazing with all ages whether they have trouble with ADHD, need help sorting their life out, or need guidance with unpredictable situations. She is very personable and professional, which makes it easy to open up. I highly recommend Liz Brown as a life coach."  ~ Client in Newark, DE
"I was so tired of beating myself up for not getting things done. My stress level was ridiculous. Liz helped me prioritize my goals and showed me how to do practical things each day to reduce stress. My work/life balance is so much better since I started working with her."  ~ Client in Hockessin, DE
"My Career Direct Assessment and Consultation with Liz was so helpful in gaining clarity about my next steps. I wish I had done it sooner. Liz helped me create a plan to find a more fulfilling path."  ~ Client in Kennett Square, PA
Liz Brown PCC is a Professional Certified Life Coach and Owner of Be Well Life Coaching. She is one of 1000 coaches internationally with the National Board Certification in Health and Wellness Coaching. In addition, she holds national certifications in ADHD Coaching, Recovery Coaching for Teens and Adults and is a Certified Career Direct Coach. At Be Well, Liz helps clients turn their personal and professional dreams, goals and visions into reality.  
Special Offer for New Clients
To schedule a complimentary one-hour session, please call me at (302)584-5521 or email [email protected]
Mention The Women's Journal (offer expires 3/3/19)1