What Are YOU Wearing?
|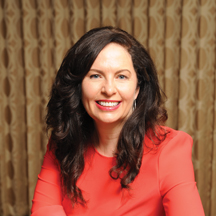 By Elizabeth Douglass
Have you ever watched TV shows such as "What Not to Wear" and "How Do I Look" or heard celebrities talking about how they owe their fabulous fashions to personal stylists and shoppers? Have you wondered what it would be like to get that kind of professional help for yourself? Or do you know someone who might benefit from getting a new look?
As you read this article, stop for a minute and look at what you are wearing.
Does your outfit make you feel fantastic? Does it flatter you? Does it make an incredibly positive impact on those around you?
If there are other people nearby now while you are reading, sneak a peek at them. What's the first word that comes into your mind when you look at each one of them…and think about that one word they might use to label you.
Each of us is a walking label – a visual personal brand that's created by our own personal styles. But you already know that, right? That's why you get your hair cut by a stylist, your teeth taken care of by a dentist, your body shaped up by a trainer or your skin maintained by an esthetician. But one of the biggest parts of your brand – your clothes and accessories – you probably take care of on your own.
Be honest with yourself though, do you really know what looks best on you? Do you think your friends or family really know? And do you realize that many sales associates – while very hard-working and well-intentioned — don't often have the time or skills to share ideas truly well-tailored to you?
No matter what your age or budget is or whether you need just one amazing outfit for a special occasion or a complete closet cleanout and wardrobe makeover, a personal stylist and shopper can change your look…and perhaps change parts of your life also.
Testimonials:
"Elizabeth helped me from underwear to jewelry showing me how those basic things plus clothing can make me look and feel so much better about myself. I used to hate how I looked and never felt stylish. Now I feel so much better about myself and get compliments all the time."  ~  Gayle
"I have no idea how Elizabeth works her magic, I'm just grateful I took the plunge and set aside all my long-held pre-conceived ideas about fashion and style…because what she did really changed my life professionally and personally in incredibly unexpected and positive ways. What started out as career wear and then beachwear and then party wear eventually ended up with her helping me pick out everything for my rehearsal dinner and wedding. While she works incredibly fast to make the best use of your time and money (no matter how limited), she really does teach you as she goes so you can tear the right pages out of catalogs and magazines and easily make those looks work for you…rather than tearing out your hair wondering what to wear."   ~  Liz
Shop With Elizabeth is a business based on the belief that your unique style and shopping needs are of the utmost importance not just to how you look, but how you feel and how others view you. Sole owner and operator, Elizabeth Douglass, is committed to meeting those needs however is best for you. She impartially tailors her work specifically to you and doesn't impose "rules" or her own style on you. Shopping with Elizabeth always starts with a free phone or in-person consultation, with absolutely no obligation after that to use her services. So whether you need an amazing event outfit, a closet and wardrobe makeover or just an hour or two of strategic style and shopping help, her goal is to help you comfortably and affordably bring out the best in you.
To learn more about Elizabeth's work and to schedule a free, no-obligation consultation, contact Elizabeth at [email protected] or 302.897.5351.