Bootleg Beauticians, Kitchen Beauticians, Immature Coiffures & the Professional Hairdresser – Ethical Standards of Hairdressing
|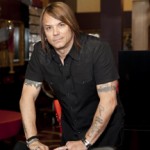 By J. Christian of J. Christian Studio
I've been in this business nearly 36 years.  I love the interaction with the people sitting in my chair. There's something powerful and instantly gratifying when I watch that burst of joy that shines through a person's face when they really feel good because they look great.
As an artist, educator, examiner and guest speaker I experience the industry at every level. There are the great minds and talent and then there are those just stepping on the path.
Among those leading the industry there is strong concern about the degradation of ethical standards driven by greed and ego.  There's an apparent segmentation surfacing that we need to acknowledge to the betterment of hairdressing.  All too many already devalue the profession; it's different when this happens amongst our own ranks.
Read on for an insider's view.
Bootleg Beauticians, Kitchen Beauticians & Immature Coiffure
Bootleg Beauticians aka unlicensed stylists. For whatever reason, these are beauticians who have not met licensing standards. This might involve education requirements,  as in they may have failed the boards or may have lost their license.  Some work in salons, some work at home.  Clients are usually unaware they are placing their literal head in the hands of someone uninsurable against personal injury claims. This is unethical.
Kitchen beauticians aka licensed stylists who "do hair" at home. For life reasons these stylists take their client base out of the salon to their home for services. Clients usually follow for economic reasons. Yes they charge less, but have you ever asked yourself why? Spoiler Alert: They earn more off your services at home than in the salon. Your stylist is not doing you any favors and you are giving up more than just a glass of wine. The salon is insured. New product is ordered weekly.  To stay competitive, the salon MUST stay current on trends and training.  Consider this. The salon has worked hard to build a reputation in the market. This effort assisted the stylist in building the client base taken en masse off the salon's books. I deem this unethical on many levels.
Immature Coiffure.  They show up first day, happy, enthusiastic, on cloud nine, ready to be the bestest stylist EVER!!! They want a full book and a hefty paycheck…then reality sets in. They feel put out when you ask them to work the hours necessary to build the book. They are hypercritical of clients and fellow stylists caught up in superficial issues that impair mutual respect and collaboration. They are thin-skinned and closed to a valid critique from a superior stylist. Their views  include,"everything I need to know I learned in beauty school" and, the salon owner  "just doesn't know how to run a business, it's their fault I'm not successful". They are blinded when their immaturity collides with impulsive behavior and without warning they flit off leaving their clients to wonder. This is also unethical.
Professional Hair Stylist
You see my view of the industry runs deeper. My perspective has been honed by people better than me. My standards are based in a different reality….a long standing respect for the industry I have chosen.
The four tenants I live by:
The Client's and Stylist's Time is Equally Important:  I can control my time and I will do everything possible in my power to keep my schedule on time. It's a matter of mutual respect.
Let My Skill Do the Talking:  This is critically important for any stylist, but as a male stylist, this is critically important to my career. I don't flirt with my clients, I won't crowd your space and I won't placate you – I will tell you the truth.  I love taking a few minutes to catch up with you, seeing how your style is working for you. But rest assured, I am primarily focused on your hair ,and in between your appointments I'm researching, studying, and practicing my skills to better serve you as your stylist.
Never Gouge a Client:  "Everyone does it", "that's money in your paycheck are you crazy"," they won't know the difference".  I will not put greed before my professional integrity. I will not give you a haircut if you don't need one. I will not give you color and highlights if I think a root touch up will give you a great look. The services booked for you on my schedule are a guideline. Let's see what you really need when I get my hands in your hair.
Always Guarantee Your Work:  When I finish any client, I always leave them with: "Whether you love your style or hate your style I want to know. If you need to come here and throw a tantrum or gush over the phone, it's the same. I'm here to listen and do whatever it takes set things straight. The door is open."
In closing, putting relationships and loyalty aside, it is important to understand that professional ethics should be the primary consideration when looking for a stylist.
J Christian Studio is an award-winning, upscale salon located in Hockessin, Delaware. We are accredited by the Better Business Bureau of Delaware and recipient of a Torch Award for Market Place Ethics. The salon is the concept of J Christian, an International Platform Artist and Master Educator and a Member of the New Castle County Chamber of Commerce.