The Best Looks For Spring/Summer 2013
|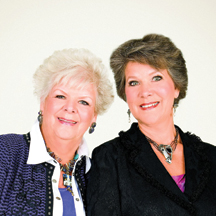 Jane Strobel and
Janice Venema
By Janice Venema
Inspired by the modern woman, Lady's Image offers  collections that are perfectly suited to a busy lifestyle.  We offer timeless styling that is always on trend.  Subtle detailing and quality fabrication define each garment.
Color blocking is a big hit this season.  Solid hues are mixed, matched and blocked to create a very flattering silhouette that can be slenderizing, giving the perfect figure for all ages.
Short cropped jackets are new again.  These jackets can be dressy with silk blouses or casual with tanks and tees.  Add a skirt or a pant and you are right in style.  Ming Wang knits, Jenvie, and Bianca are offering the shorter jacket along with that longer length we all LOVE.
Designer, Linda Sherman, will be visiting our store to meet our customers and represent her company –Jenvie.  The date of her visit will be on our website along with a Snoskins Trunk Show, and several special Sale events.  Check out our web site at www.ladysimagefashions.com for the latest in events and happenings.  You will be able to order items in colors and styles that will be made especially for you. Jenvie Spring will be in store for immediate purchase. Don't miss the FUN.
Narrow pant bottoms are big this season, and fabric seems to be the key.  Some of our customers are staying with classic solid colors, but the majority of our adventurous gals are focusing on the bright colors to create the COLOR CRAZE of 2013.  We are also offering the very important printed pant in both narrow styles and flowing styles.
Bold stripes and bright colorful stripes become an investment item that will last for seasons.  Stripes have a clean fresh look and add pop to your look.
Dresses are trending for work, play and special occasions.  Our selection of dresses is fabulous, making it hard to choose just one. Throw on a little cardigan sweater or shawl when the temperature drops and you have the PERFECT outfit.
Accessories are always the icing on the cake.  We are just back from New York where we found the most exciting jewelry to complement all of our ensembles.  Our jewelry is priced right – you can be comfortable buying several pieces to make an outfit look different.  We also stocked up on scarfs – the infinity scarf is new and easy.
Because you have repeatedly asked, we are presenting new Amy Kahn Russell jewelry twice this season: March 28 is the first collection and it will stay with us until May 2 when all new pieces will arrive.  Transcending seasons and time, these pieces are distinctive.  Capturing history and geography, they are timeless works of art to be enjoyed for years to come.
Come, discover why LADY'S IMAGE has been voted Best of Delaware for 17 years running by the readers of Delaware Today Magazine.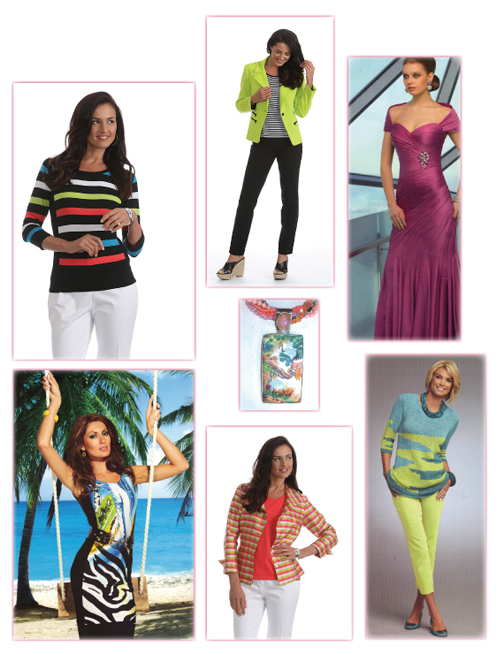 3910 Concord Pike
Wilmington, DE 19803
302 478 7921