Stay On Top Of Your Shopping This Holiday Season
|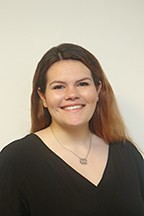 By Alison Sayers
Students have gone back to school, summer vacations have ended, and the looming cold of the winter months will soon be upon us. It might seem like every year the stores are putting out Christmas decorations and playing holiday music earlier and earlier, but it still feels like the holiday season comes and goes in the blink of an eye. As 2018 comes to a close and we reminisce on the fun, bold jewelry trends of the year, it should also be the time to get a head start and consider Christmas or Hanukah gifts for our dear family and friends. Make a bold statement with a timeless gift of diamond or other precious stone jewelry that will serve as a token of your love and friendship for years to come.
Diamonds are a rare and valuable stone that have been used for years to symbolize love for another person. This holiday season you will not regret investing in a high quality piece (or pieces!) of jewelry. Diamonds are classic, but they are also being incorporated into all of the new jewelry trends. Consider gifting a bar necklace with a diamond accent, engraved to commemorate an important date such as an anniversary, the coordinates to a special location, or the name of the lucky individual who will be receiving such a fashionable and special piece of jewelry. If customization isn't your thing, we have diamond cluster statement necklaces and pendants in bold shapes encrusted with diamonds, also.
The thought of buying a bold or "different" piece of jewelry can be overwhelming when you are buying a gift for someone else, so you can never go wrong with keeping it simple. A pair of diamond studs that can be upgraded with our diamond stud exchange program for diamond earrings bought here at Sayers Jewelers, make a great gift for any woman or young girl.
Jewelry can be worn besides just around your neck or on your ears, and stackable rings have certainly been catching the eye of many of our customers, from all age groups! In 14kt white or yellow gold, diamond and colored birthstone bands can be worn to symbolize births of children or loved ones, or even just as a fashion ring. They are thin enough to wear multiple together, to make it even more personal, people have added a plain band engraved to stack between the gemstone bands. If sterling silver would be more practical, we can get those on a special order basis as well.
At Sayers Jewelers & Gemologists, our staff works very hard year-round and during the holiday season to make sure all of our customers leave excited to gift something special to their loved ones and friends. With our extended hours and our "what happens in the store stays in the store" policy, customers who are also busy during the holidays are able to sneak in and pick out something that will stay a surprise until Christmas morning. And ladies, as the holiday season is approaching it would be a great idea to come in and browse our large quantity and variety of jewelry to get an idea of what you would like to add to your jewelry wardrobe. One of our staff members can even create a detailed wish list card for you that will help point Santa in the right direction.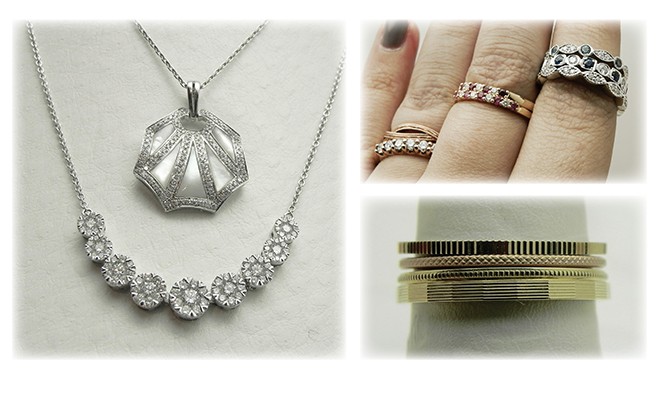 Testimonials:
"Dear Gretchen, Thank you for taking so much time to help me with shopping yesterday! You made it so much fun and I really appreciated how much time you spent with me!" – Peggy T.
"Dear Ms. Alison, Thank you so much for my wonderful first experience at Sayers. Not only were you friendly and kind, but you listened and your acumen of your store helped me find an appropriate selection for my desired wish. I look forward to visiting in the future for other items with your assistance" – Karlton S.