New Castle County People In Profile
|
 4th Quarter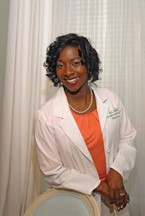 Dr. Aisha Lord Ryan, MSPT, DPT, CMTPT
Dr. Aisha Lord Ryan, MSPT, DPT, CMTPT is the founder and owner of ALL Therapy. ALL Therapy is a physical therapy company with practices located in Middletown, DE and Washington, DC, specializing in the care of dancers, athletes and general orthopedic populations.
As a lifelong dancer, Dr. Ryan has incorporated dance and fitness into every aspect of her life. Starting at the age of three, she has an extensive history in dance, including training at the Fiorello H. LaGuardia High School of Performing Arts in New York, NY. After receiving her dance diploma, Dr. Ryan co-founded a dance company at the University of Delaware, where she later received her Bachelor of Science in Exercise and Sports Science. Afterwards, Dr. Ryan performed nationally and internationally with a critically acclaimed dance company, while simultaneously receiving her Master of Science and Doctorate degrees in Physical Therapy from Columbia University's College of Physicians and Surgeons in New York City.
As a physical therapist, Dr. Ryan currently works in the area of outpatient orthopedic rehabilitation. With establishment of ALL Therapy locations in Washington, DC (2006) and later Middletown, Delaware (2013), Dr. Ryan has had the opportunity to intertwine her education and experience in physical therapy rehabilitation with her love for dance, fitness and helping others. Dr. Ryan presents seminars and workshops to various dance, athletic, and senior populations on the subjects of injury prevention and rehabilitation throughout the year. To schedule an appointment, call 302-376-5578.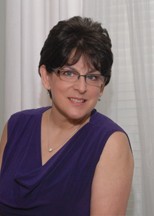 Donna Duffy
Donna Duffy, CEO/Founder of 3E Marketing Solutions is a visionary entrepreneur and thought leader with a background of over 30 years in leadership and education.  A graduate of Eastern University, Donna put her business and leadership knowledge into hospitality management.  At 24, she had the desire to serve communities overseas.  So, with a backpack and expectation of being home in a couple of months, she told her parents goodbye and took off.  After some extended traveling, she was drawn to the Middle East, where she stayed for almost 20 years.
Donna immersed herself in the local community, implementing summer camps, art classes, and a children's library.  It was her neighborhood life in the US that helped to shape her thinking regarding community and bridge building.  In, 1997 she was approached to assist a few struggling students.  It was quickly apparent they needed much more than a little help.  So, with 10 kids and a box of books, she created and ran Bridging the Gap, a school for Arab–American students, now in its 18th year.
After returning to the States, Donna worked 4 years in the education field.   In 2006, she and her business partner, Pat Howes, started an event planning business, Memorable Milestones, LLC, and 6 months later, launched Academic Connections Tutoring Services.  From her desire to build community and help others, she organized and facilitated a weekly marketing mastermind group of small business owners that met around her kitchen table.  They discussed marketing strategies and tips, and joint venture projects to cross-promote participating businesses.  This is how 3E Marketing Solutions was born.
3E's mission is to educate, equip and engage small to mid-sized businesses, non-profits and associations with the strategies and marketing tools to effectively market in the 21st century.   Her combined intelligence, strategic thinking and collaborative, inclusive approach, has enabled Donna to create a new community within the Delaware area.  Donna coaches business owners to evaluate and clarify mindset, identity and resources while offering solutions for their business and marketing needs.  Applying expertise, wisdom and a grassroots approach, Donna helps to re-ignite passion and purpose, through one-on-one coaching, workshops, implementation, public speaking and events.
Donna has numerous distinctions and awards, including the role of President of the National Association of Women Business Owners, Delaware; Master Coach of Seasons of Change; Master Business Consultant for the  Smart Women's Institute of Entrepreneurial Learning; 2012 Alumnus of the Year Eastern University; 2012 Inspiring Business Award BFACC; and a contributing author for Inspired Women Succeed and Smart Women Live Their WHY.
Donna's first book, Embracing Autumn, is due to be published in the fall.
Donna Duffy, 3E Marketing Solutions www.3EMarketingSolutions.com  302-268-6234 office / 302-383-3294 direct
1201 N. Orange Street – Suite 7313, Wilmington, DE  19801
Howard B. Goldstein, D.O., MPH
Howard B. Goldstein, D.O., MPH, is dedicated to restoring women's quality of life. He is a urogynecologist with Christiana Care Health System's Center for Urogynecology and Pelvic Surgery, where he is also the Director of Education and Research.
Dr. Goldstein is driven by his desire to help women deal with common, but too often untreated pelvic floor conditions, including urinary incontinence, fecal incontinence and pelvic organ prolapse. "I enjoy improving the quality of life of my patients by treating their pelvic floor disorders," he says simply.
Dr. Goldstein studied medicine at the Philadelphia College of Osteopathic Medicine. He then completed a residency in obstetrics and gynecology at UMDNJ/Robert Wood Johnson Medical School and Cooper University Hospital in Camden, New Jersey. During his residency, he was named chief administrative resident and also was honored as teacher of the year. Seeking to further his training in gynecologic health, Dr. Goldstein accepted a fellowship in female pelvic medicine and reconstructive surgery through the same institutions. Dr. Goldstein is board-certified in obstetrics and gynecology and board-certified in female pelvic medicine and reconstructive surgery.
Throughout his career, Dr. Goldstein has shared what he has learned with other professionals in his field. He has been the lead or co-author of numerous articles that have appeared in peer-reviewed medical journals, and he has presented at regional and national conferences. He has also pursued grants and research studies in which he investigated interstitial cystitis, organ prolapse and other gynecologic health issues.
Dr. Goldstein spends his spare time following his favorite Philadelphia sports teams: Eagles, Phillies and Sixers.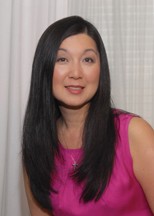 Grace Liu
Dr. Grace Liu was born in Southern Taiwan. She and her family moved to the U.S. when she was 14 years old. She attended schools in Cherry Hill, NJ and Queens, NY. Her parents, particularly her mother, encouraged their children to always be involved in cultural and community activities. Dr. Grace, as she prefers to be called, became active in many choir groups, and at the age of 18, had the unique opportunity of singing at Carnegie Hall. Graduating from New York University School of Dentistry in 1996, she continued her education at Columbia Presbyterian Hospital in NYC. Dr. Grace is a proponent of lifelong learning and has continued her education at the Las Vegas Institute of Advanced Studies. She also chose to participate with training at Hallelujah Acres, a center that provides hands-on training that equips people to live a healthy life and overcome sickness in the real world.  This is when she was first introduced to the benefits of a holistic lifestyle.   She embraced the information and practices, and continues to promote the benefits within both her work and personal life.
Dr. Grace started her career in NY, and throughout her career, has practiced in NJ, PA and DE. Currently residing in Delaware with her husband, Dr. Lewis Yu, they own All About Smiles Dentistry P.A. together. They are parents to two beautiful children, whom Dr. Grace has chosen to home school for the past three years.  She is a member of the IAOMT, (International Academy of Oral Medicine and Toxicology), Wilmington Women in Business, NAWBO Delaware and the Fresh Start Scholarship Foundation.  In her spare time, she is an avid tennis player and member of her church choir.
"My goal as a dentist and owner of All About Smiles Dentistry is to provide holistic dental care. At All About Smiles, our philosophy is to provide an integrated approach to your health, to ensure that your dental care is in harmony with your body. At All About Smiles, you will find that your smile and your whole body health are cared for." Today, Dr. Grace is proud to be one of two biological dentists in Delaware which means she advocates fluoride-free & mercury-free dental care to all her patients.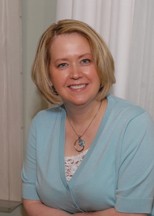 Lisa Marencin, Audiologist, MS, CCC-A, FAAA
Older Americans get their eyes checked, undergo an annual physical, and even get their vehicle regularly inspected. According to Lisa Marencin (Audiologist) at Hearing Services of Delaware, most older Americans do not have their hearing health examined annually, and in a lot of cases, many people that she meets with have not had their hearing tested in years.
"Many people think they can put off taking care of a hearing problem," she said. "But what we're learning now is that hearing loss can have a much more significant impact on health than we ever realized, including increasing the risk of dementia and depression."
Just like with any medical condition, identifying a hearing issue early can help. That's why Hearing Services of Delaware recommends that people begin to regularly get their hearing tested starting around age 55. "People think they can live with hearing loss," Marencin said. "But we don't decide we can live with vision loss, so why do we think we can live without being able to hear?"
Because Hearing Services of Delaware is privately owned, the audiologists have the ability to work with all of the hearing aid manufacturers. This provides the audiologists with the ability to find the best and most affordable solution for each person's unique needs. "The hearing aids that people remember their dad or grandfather wearing are no more," said Lisa Marencin. "Today's devices are smaller, sleeker, and offer the most natural hearing and ease of use in today's everyday environments. There have been continuous improvements in the ability to hear in all sorts of situations – like in crowded rooms with lots of background noise, quieter one-on-one situations and even in windy conditions."
As an independent hearing healthcare practice, the bottom line for Hearing Services of Delaware is making sure people improve the quality of their life through better hearing.
Lisa is proud that many patients come from word-of-mouth referrals from physicians, friends, and family members. "Our patients appreciate the value of the service we provide," she said. "Our goal is to help people hear better – and we do that by establishing a long-term relationship, not by just selling hearing aids."
Lisa Marencin earned a Bachelor of Science in Speech Pathology from East Stroudsburg University, and a Master of Science in Communication Disorder/Audiology from The Pennsylvania State University. Lisa earned her "C's" (Certificate of Clinical Competence) from the American Speech-Language-Hearing Association, and is a Fellow of the American Academy of Audiology. Lisa resides in Hockessin with her husband, Gary, who is also an audiologist with Christiana Care.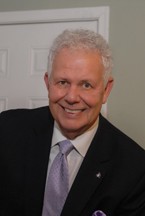 Michael Waite
Michael Waite, former on-air radio personality at WJBR, is the current Director of Marketing & Community Relations for Blood Bank of Delmarva, a position he has held since February 2011.
Michael is the organization's primary media spokesperson and collaborates with executive management on strategic initiatives to improve organizational performance. He also manages community relations and leads the Blood Bank's fundraising efforts.
Michael has significant media, marketing and management experience. He spent the majority of his career in the broadcast business, his last 18 years at WJBR-FM in Wilmington, Delaware. During his tenure at WJBR, Michael was General Manager, Program Director, Vice President of Operations, morning show host and afternoon on-air host.
He is a past President and current member of the Board of Directors of the Ronald McDonald House of Delaware, a former board member for the American Red Cross of the Delmarva Peninsula, a 2011 recipient of the Governors Award for Volunteerism and a University of Delaware HRIM Renaissance Award winner.
Michael and his wife Kathy, live in North Wilmington. They have two sons, Matthew and Jonathan and a 4 year old grandson, Ayden.  Away from work, Michael enjoys golf, the beach and time with his family.
[email protected]   302-737-8405 x732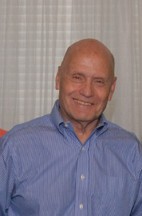 Nadiv Shapira, MD
Dr. Shapira was a Cardiac Surgeon for 20+ years, primarily in the Christiana Care Health System (CCHS).  He developed expertise in Electrophysiological Cardiac Surgery, primarily in the implantation of defibrillators and in minimally invasive ablation of atrial fibrillation. He was involved in developing the Christiana Care Arrhythmia Center. During the last few years at CCHS, he focused primarily on thoracic surgery and on interventional pain management for victims of chest trauma.
Recognizing the need for improvement in the care of venous disease, he opened First State Vein and Laser Center in January 2011 and devoted his career to the practice of Phlebology and treating varicose and spider veins. Later he branched out to include most types of aesthetic medicine and First State Vein and Laser became a Med-Spa.
Located in downtown Wilmington, First State Vein and Laser offers Botox® and facial filler injections, SmartLipo Triplex fat removal, skin tightening, facials, photo-facials (treatment of age spots and wrinkles), nail fungus removal, acne and scaring correction, laser hair removal, and spider and varicose vein treatment.
Throughout his medical career, Dr. Shapira has been interested in clinical research and has published numerous peer reviewed articles in the fields of cardiac surgery and interventional pain management. He enjoys teaching students and residents, mentoring them in clinical research and preparing presentations and manuscripts for publication. He has been surgically innovative, authored one of the first clinical experiences in retrograde infusion of cardioplegia, trans-diaphragmatic implantation of defibrillators, and designed a procedure to provide continuous catheter nerve block to patients who were post blunt chest trauma.
Lately, he studied with a world-renowned German surgeon on the evaluation and treatment of Lipedema, an intractable, symptomatic hereditary fat disorder that exclusively affects women. And has added to his repertoire of surgeries, Water-Jet Assisted Liposuction, which is the only interventional method available for this disease.
Dr. Shapira is a Diplomat of the American Board of Surgery and of the American Board of Thoracic Surgery. He is a Fellow of the American College of Surgeons, the Society for Thoracic Surgery, the American College of Phlebology and the American Academy of Cosmetic Surgery.
He is the Founder and President of Haiti Delaware Alliance Foundation, which provides medical assistance to the people of Haiti. In his free time, he enjoys the company of his wife and two children, sailing, biking, hiking and playing the piano.
Thank You!!!:
To Our Location
Dr. Nadiv Shapira, and his wife Lynn own First State Vein & Laser Medi-Spa. Dr. Shapira opened First State Vein & Laser Medi-Spa in January 2011, after practicing Cardio-thoracic surgery for 20 years, mostly at the Christiana Care Health System in Delaware.  He decided to devote the rest of his career to the treatment of vein problems and Aesthetic Medicine. He offers extensive experience in surgery, thorough evaluations, and a wide range of minimally invasive and non-invasive interventions.
First State Vein & Laser Medi-Spa utilizes new technologies for the treatment of all forms of Venous Disease including; spider veins, large and small varicose veins, leg pain and swelling. We offer a full Medi-Spa with Botox® and facial filler injectables, facials, resurfacing treatments, laser hair removal, waxing, peels, airbrush tanning and more.
First State Vein & Laser Medi-Spa is conveniently located at
1300 N. Franklin Street, Wilmington, DE 19806
To Schedule An Appointment call (302) 294-0700.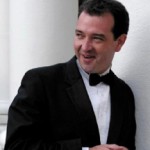 Roy McDowell
Royal Photography's owner, Roy McDowell, brings a wealth of experience, both creative and business, along with an unmatched ability to put people at ease, to every occasion he photographs.Over the past 18 years, Roy McDowell has captured "that" moment for more than 300 brides and grooms and preserved high school memories too numerous to count. Such exposure has led Roy to become one of the most recognizable photographers in Delaware. He creates a lasting impression, not only of an event, but of himself. The pride, precision, and passion he exudes has compelled brides-to-be to track down, "the photographer who took their senior portrait years before". Roy exhibits this same commitment and customer service when working with the many schools and businesses with whom he's managed contracts. "The consumer drives the product I provide; not the other way around". With the help and support of family, friends, and business associates, Roy McDowell strives to achieve his goal of providing an unforgettable experience with superior photographs, exceptional customer focus, and lasting relationships.
Owner of Royal Photography
royalphotographyde.com
[email protected]
302 438 1308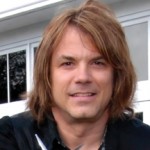 J. Christian
J. Christian is a Master Artist with more than 30 years experience in the beauty industry. Together with his wife Marcy, they own and operate J. Christian Studio, an upscale salon located in Hockessin, DE.  As an International Platform Artist and Master Educator for Sexy Hair Concepts, J. Christian travels here and abroad teaching other Stylists about hair fashion. He regularly teaches at the Institute of Courage, a hair academy established by Michael O'Rourke, founder of Sexy Hair Concepts located in the Topanga Canyon just outside Los Angeles as well as at the Paul Mitchell School in Delaware.
Owner of  J. Christian Studio
jchristianstudio.com
7465 Lancaster Pike
Hockessin, DE
302 235 2306