People In Profile
|
Fourth Quarter 2015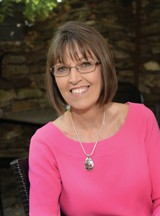 Barbara Weiss
I am writing this summary of my breast cancer journey just as a friend lost her brief and courageous battle with another form of this disease. Today so many of us survive cancer, but it remains an ominous diagnosis. I grew up in a generation where a cancer diagnosis was a death notice, and treatment options were limited, brutal, and seem to yield few survivors. I was as afraid of the treatment as I was of the disease. This was my perception and it created an edict in my mind that if I was ever diagnosed with cancer, I would take a pass on treatment, therefore, why bother with medical tests? Such a warped philosophy was borne from fear. In July of 2011 I was suddenly confronted with my worst fear: a diagnosis of a stage 3 infiltrating ductal carcinoma and a treatment plan that included chemotherapy, mastectomy and radiation, oh my! Confronted with my mortality, however, I did not "pass" on treatment; instead, I became willing to do whatever was necessary to save my life.
The message I want to share is that everything I feared in a diagnosis and treatment was unfounded. So run, don't walk, for your mammogram. My actual experience was that treatment was not easy, but it was humane, there were available remedies to deal with side effects, I was treated with dignity, and I was able to maintain a fairly normal, but limited (and bald!) lifestyle. I also availed myself of all the resources I could to adjust to living with cancer. Those resources included the Delaware Breast Cancer Coalition, the Cancer Support Community and the Helen Graham Cancer Center.
I realized my treatment experience was the result of thousands who had come before me and who had contributed to the decades of research. Those people from my childhood, and the years in between, who had no chance to survive, but whose sacrifices contributed to the medical treatment I was receiving now. I was amazed at the vast number of survivors who give hope to others, and what is hope? Facing the unknown and finding out you are not alone.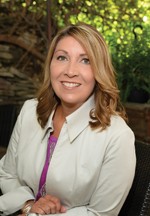 Danielle DeCook
In October 2014 I went in for a 3D mammogram, I chose the 3D because there is a history of breast cancer in my family. The next day they called and said I needed to come back in for more images. After additional images and an ultrasound it was determined that I needed a biopsy. The biopsy confirmed that at age 45, I had Stage 1 lobular carcinoma and I was told it was 1 centimeter in size. After meeting with my surgeon I decided to have a double mastectomy with reconstruction. I knew this was the best choice for me.
A week after my surgery, my surgeon called and said I made the absolute right decision. Not only was my original cancer actually 3.5 centimeters but there were also two other spots that were each 1 centimeter in size, none of the imaging picked this up. Due to the size I was now told I had Stage 2 breast cancer. Lobular breast cancer grows flat. It is not something that is felt in a routine exam. My team of doctors told me numerous times how lucky I was, and I will forever be thankful to the radiologist at the Helen Graham Center for flagging my mammogram.
I am blessed with a wonderful supportive husband who was there with me every step of the way. My children at the time were ages 7, 9 and 11, truly three of the bravest girls on the planet. Telling them I had cancer was probably the hardest part of it all. We had so much amazing support from our family and friends it really helped all of us through this.
During one of my doctor's appointments I picked up a brochure from the Delaware Breast Cancer Coalition explaining their Peer Mentor program. I decided to call and they matched me with someone who went through the exact same type of cancer as me. Words cannot describe how thankful I am for this program. I have been very open about my breast cancer journey in hopes that it helps to save someone else. Hearing you have cancer is not something anyone wants to hear but knowing you survived it makes you realize that anything is possible. This November I will celebrate one year being cancer free!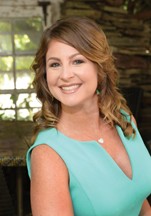 Heather Hall
Two weeks before Christmas of 2007 my life changed. I was 20 years old and the healthiest I've ever been in my life. I was competing in fitness competitions and dieting was my lifestyle. It was also the time I'd be diagnosed with Ovarian Cancer.
I begun experiencing what started out as little cramps and bloating in my lower abdomen. I went to see my primary care doctor who assured me I was fine and to call back if the feeling continued. Just a few days later I returned to that doctor when the pain became very severe and was preventing me from being able to stand. From that appointment I saw two more doctors that day. I was sent to have an ultrasound right away and then to see my gynecologist. My gynecologist said she would call me as soon as the results from all the tests she performed came back.
The following day I was called in to her office to discuss my results. My mother came along with me and I remember being so terrified not knowing what could possibly be wrong, and the car ride to the hospital was silent. My doctor then proceeded to inform us there was a cyst/tumor that was the size of a grapefruit on my right ovary and that it needed to come out immediately. I don't even know if at that point I could actually comprehend the news.
Friday, December 21, 2007, I showed up at Christiana Hospital to have my ovary removed. I was so worried about the scar that would be across my lower abdomen, little did I know that should have been the least of my worries.
A week after the surgery, I was called back in to see my gynecologist who had performed my surgery. Awful news, the tumor that was removed was cancerous and was called an ovarian teratoma. A bizarre tumor that grows hair, teeth and nails and only about 2% are malignant (cancerous) and I was in that 2%. I just remember thinking "why me," I was so healthy and young. I had to have 5-6 different chemo medicines a week, go through a blood transfusion, and lose my hair.
The year after my chemo I went on to win The Delaware State Figure Competition and have now been in remission for eight years. I never let the cancer beat me. I had enormous support from family and friends. I don't know if I would have made it without them, especially my mother.
I now volunteer as much as I can with the American Cancer Society and this past year was on the committee for their Wilmington Relay for Life. That night was the first time I publicly told my story, this article will be the second. But as soon as I was contacted to participate in telling my story I immediately wrote back saying that I would love to. It doesn't matter how old you are or how healthy you are, cancer can strike and I think it is very important to raise awareness whenever you can.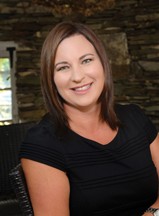 Stacey Paoli
In April 2004, breast cancer was the furthest thing from my mind. I was 27 years old with no family history of the disease. I found a lump on the side of my breast when I scratched my underarm. I made an appointment with my family doctor and she could not locate the lump without my assistance. Since I had no risk factors, she wanted to monitor me for the next six months. I indicated that my husband Michael and I were ready to start a family, and I wanted to be sure it truly was nothing before getting pregnant. Four days after my mammogram, my breast surgeon showed me the mass was almost cut off the films because of its location. A fine needle aspiration confirmed it was cancer.
Two days after my 28th birthday, I underwent a lumpectomy. That summer I started chemotherapy, followed by radiation and one year of Herceptin. I was unable to take Tamoxifen, as I am in the very small population of those allergic to it. I was very up front with my doctors about wanting a family, and how important children were to us. My oncologist agreed it would be okay to stop the Toremifene (the Tamoxifen substitute I was on) after two years to make my dream a reality. By the grace of God, I was able to get pregnant twice and have two beautiful daughters who are our miracles.
I am very lucky to have found my lump by chance. Eleven years later, my scars remain, but they serve as a reminder to have faith, to have hope and to have strength even when it seems impossible. Looking back on my journey, through the tears and the laughter (it truly was the best medicine) what could have been the worst year of my life, turned out to be possibly the most valuable. I learned to be my own advocate. I learned to be a fighter and a survivor. I learned what really matters in my life, and to celebrate and appreciate it all.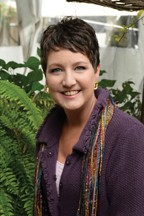 Jackie McKee
When I was first asked to provide a biography, my first thought was: "where do I start?" How can I possibly sum up battling breast cancer two times in three years into a few words?
I am forty-three years old and I have been married to the love of my life for eleven years. We have two adopted children: Michael is five and Halie is eight. I do not have a family history of breast cancer and I am BRCA negative.
My journey started in October 2011 when my doctor found a lump in my right breast. Luckily, this tumor was benign. In November 2012, my mammogram revealed more questionable areas and I was diagnosed with Ductal Carcinoma In Situ (DCIS) Breast Cancer, Stage 0. The next step was a lumpectomy to remove the cancerous tumor and the surrounding tissue.
I was not prepared for what came next. At my post-surgery appointment, the surgeon explained the pathology report showed a very aggressive, Stage II, Grade III, Triple Negative Breast Cancer. She also said I would need another surgery to clear margins, a lymph node dissection, chemotherapy and radiation. After surgery, I completed the eight, dose dense ATC chemotherapy treatments every other week for four months and then thirty-six radiation treatments. It took me a little over a year to recover from chemotherapy and I am still left with side effects. They are small battle wounds that remind me I won that war.
My next challenge came in April 2014, when questionable areas were found on my ovaries, cervix and in my uterus. After many discussions with my doctors, I decided to have a total hysterectomy in an effort to eliminate any chances of this occurring again. My surgery was completed in July 2014.
In April 2015, a breast MRI again revealed more questionable areas in my right breast. The diagnosis was DCIS, Stage 0. My surgeon explained I was going to lose my breast and I had to make the decision to reconstruct or not reconstruct. I chose immediate reconstruction.
Since my journey began I have maintained my normal activities whether working full time, exercising, participating in my children's activities, or volunteering as a fire fighter. I refuse to let this disease disrupt my life and it is very important to me for my children's lives to stay as normal as possible. They are and always will be my inspiration.
I also could not have made it this far without the support of my husband, children, family, friends, Pink Sisters and co-workers as well as everyone at the Helen F. Graham Cancer Center, Specialty Rehabilitation and help from the Delaware Breast Cancer Coalition.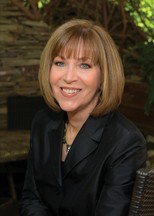 Jaque Meister
I was 45 when I was first diagnosed with breast cancer. A career woman and single mother, I ate healthy, exercised regularly, and there was no history of cancer in my family. It began with a fibrous cystic breast that my GYN was concerned about. The mammogram and ultrasound came back clear yet she urged me to see a breast surgeon anyway. The surgeon found two cancerous tumors in my right breast, which meant I would need a mastectomy. I was confused and paralyzed by fear. Everything had been going exactly right, this was not part of the plan. I knew I wanted to be there to see my daughter grow up so in 2000 I had my first mastectomy followed by reconstruction, physical therapy, five years of Tamoxifen and routine oncology appointments. I learned to view every day as a gift and every visit to my oncologist as a chance to count my blessings as I sat among other women fighting their own battle with this disease.
Eventually life returned to a new normal. I regained my strength, confidence and a new perspective on life. All was good again. Then, 15 years later, a routine mammogram showed calcifications in my left breast, which turned out to be cancerous. The second diagnosis was as stunning as the first. I had taken excellent care of myself, how could this happen twice? This time, there was no hesitation; I mobilized immediately, knowing full well that I would need a bilateral mastectomy. Bi-lateral breast cancer and bi-lateral mastectomy may not have been part of my plan, but living to see my daughter grow into her future is part of my plan.
There are no words to describe how blessed I feel to have had the level of medical care and treatment from my surgical and nursing teams; even more grateful for the love and support of my friends and family and for the constant source of inspiration provided by my beloved daughter. There is more to this journey still in front of me but my resolve to fight on has never been stronger. I am indebted to the wise and courageous women who so bravely fight their own battles along this journey; especially one in particular who said to me 15 years ago, "It may sound odd to you now, but you will receive many unexpected gifts from this." She was right.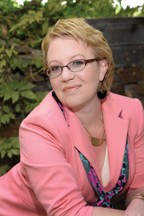 Mandy Giannattasio
As a mother of three children my life was quite full. My schedule seemed impossible. I worked full time at Amazon, managed to take care of my amazing children and my 19 year old nephew, all of whom had hectic school and social schedules and managed to run my household. I was stretched thin, but it was my life, and I loved it.
I was diagnosed on April 9th, 2014 at the age of 36 with stage 1A IDC HER2+ breast cancer. I have no family history of breast cancer, so it was a bit of a shock when I found out I had it. I found the lump while performing a self-exam in the shower after having mild pain in my right breast, then noticing an indentation. I underwent a unilateral mastectomy of the right breast May 6th, 2014. It was decided from there that I needed to have chemo and radiation. I went through six rounds of TCH, then an additional 12 rounds of Herceptin, totaling 18 rounds over the span of one year. I also went through 28 rounds of radiation. Reconstruction took place July 15th, 2015!
During this time I realized just how much my life had changed. I didn't recognize myself in the mirror anymore. I was a mere shadow of the woman I was before breast cancer. It was hard coming to grips with what things are as opposed to what they were. I began to shut down. I began to feel lost and hopeless. Then I went to my first support group meeting and everything seemed clearer. Brighter. From there I got in contact with the ladies from the DBCC and became a peer mentor in June of 2015. I became a peer mentor because I wanted to give a little something back. I wanted to be able to give a woman who feels hopeless hope. I want to have another woman say that because of me she KNEW she would be okay! I want a woman to look at me and say that she didn't give up because I inspired her, just like the DBCC ladies did for me.
I want people to understand that a breast cancer diagnosis is not the end of me, and it is not the definition of me. I am more than my cancer. I am a mother, wife, daughter, sister, aunt, cousin, friend, artist, music lover, and just like every other woman on Earth, yet still uniquely me. I am blessed beyond reason and am grateful for every single moment I am given.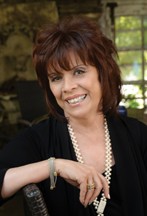 MaryAnn Claro
After my yearly mammogram, I got a phone call from my doctor. The year before I had been clear but that year, they saw my entire breastbone was black. Stage 2 breast cancer, they said. Due to the depth of my faith, I did not even cry. I own and run my own television and film agency, I've booked Broadway – I thought, I don't have time for cancer! When I was diagnosed, the doctors insisted I would need full chemotherapy and full radiation but I refused. I would prefer to die healthy than poison myself and waste the life I have left suffering as I've seen so many of my friends do. I believe in holistic medicine, not the sort the doctors insisted I needed. I did take the Aromasin chemo pill and although it made me a little tired, I didn't let that slow me down. We first tried a lumpectomy which is done without anesthesia and was the most painful procedure I've ever experienced. Yet seven months later, the cancer still came back. At that point, I realized I needed a double mastectomy. Naturally, they sent me to talk to a plastic surgeon. The reconstruction process he described sounded barbaric and the women I spoke to who went through it insisted it was the most painful experience of their lives and that they regretted it. What's the big deal about not having breasts? I didn't want to go through that and I didn't want people's pity. I just went to the hospital and had the double mastectomy done. It was my faith and the blessed mother that gave me the strength to get through this. The difference in my story is that I fought the system; I didn't do what they said. I questioned their recommendations and stuck to my faith and my values. I feel that the cancer industry is a business and patients are viewed as price tags. In a lot of ways they try to take advantage of the fear to make the most money. At least I'm alive and healthy, who should care if I don't have breasts? Now, five years later, I'm cancer free and my experiences have made my faith in our lady that much stronger. I always give crosses or statues of our lady as gifts and tell people to keep them in their house for protection.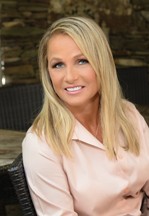 Pamela Barr
My diagnosis was not a surprise to me. Despite feeling that my body had completely betrayed me, I was not surprised that a routine mammogram, along with an ultrasound came back with suspicious lumps on it.
I am the third child of eight children, six girls and two boys. When I first learned of breast cancer, I was in fifth grade when my best friend's mother was diagnosed at the young age of 37. She lost her battle five years later, but not before my own mother was diagnosed with breast cancer also. My mother had eight children at home, ranging in age from 2 years to 19 years old; and her doctors were not giving her a good prognosis. However, my mother opted to have a complete hysterectomy which may have been what saved her life for another 22 years. Cancer had struck our house again, seven years after my mother's diagnosis, with my younger brother, Tommy. He was diagnosed with a rare cancer called Ewing's sarcoma, at the age of 20. My brother lost his battle two years later at the age of 22.
My mother's cancer had returned 17 years later, after all her children were grown, and she lost her battle two years later. A year following the loss of our mother, my youngest sibling, Amanda, had just been married and was not feeling well, after a visit with the doctor, she was told she had a rare sarcoma also, called Leiomyosarcoma, she was only 26. She lost her battle a year and a half later.
My own diagnosis would come shortly before losing my little sister to her cancer. At the time of my diagnosis, my son was only eight and my daughter was five. I had a bilateral mastectomy, followed by chemotherapy, bilateral oophorectomy and a year of Herceptin. Despite being very concerned for my future, I try to stay very active and keep women aware of the importance of self-exams and yearly checkups!
I have an amazing husband and friends who kept me moving and staying positive. I coach youth lacrosse and field hockey. I run in the Susan G. Komen 5k every year, I run for those people who I lost, and never take my health for granted.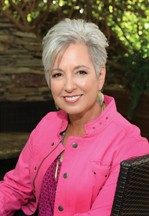 Rosanne Cox
My breast cancer journey began in 2011 when there was, yet another, mammogram that required follow up films. From the first one I had, it never went smoothly. When this one landed me in "that room" with the couch and a box of tissues awaiting the radiologist, I knew it wasn't good news. Yet another biopsy would be needed. Having had previous biopsies I was prepared for that procedure but still not prepared to hear the news. It was DCIS, ductal carcinoma in-situ. Being adopted, I had no idea about my family history of breast cancer yet, somehow, with years of ongoing issues with mammograms, I always felt this day would arrive but still I wasn't ready to hear it.
Being a nurse I immediately began dutifully reading everything I could find to learn about my diagnosis and treatment options. I also worried . . . a lot . . . I am good at that. Meeting with my surgeons helped me realize that they had this under control and dealt with this regularly, they were the experts and that is why I chose them. Once a plan was in place I finally felt a bit more at ease. I was still overwhelmed knowing my life would never be the same and somewhat stunned and angry that it was actually happening to me. Having a bilateral mastectomy with reconstruction was the choice I made after hearing my options. I felt this would give me the most peace of mind going forward. I am thankful for the excellent care I received and realized quickly that I made a better nurse than a patient.
At the time of my diagnosis I was working as a registered nurse, teaching a program to high school students about self-breast exams. Getting this diagnosis at this time seemed a cruel irony. Fortunately I was also volunteering my time at the Delaware Breast Cancer Coalitions GreatStuff Savvy Resale store. My support system was right there, unbeknownst to me until I needed them. This sisterhood of fellow volunteers, many of whom are breast cancer survivors themselves, was some of the best medicine I could have found. I continue to volunteer there and truly enjoy helping the DBCC help other cancer survivors.
My time is also spent managing my Silpada Designs jewelry business and helping empower other women to do the same. My husband John and I seem to be traveling more, golfing more and enjoying our children and grandchildren as much as possible. I am celebrating my fourth cancer-free year and look forward to many more.
Thank You!!!: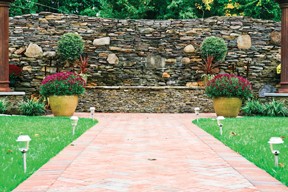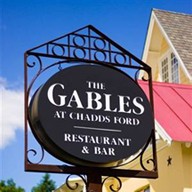 To Our Location
All Photos were shot on location at The Gables at Chadds Ford. This beautiful restaurant is located at 423 Baltimore Pike, Chadds Ford, PA. The Gables is not only beautiful, but the food is out of this world. To book a reservation or to find out more about their many different venues contact them at 610-388-7700 or visit them at www.thegablesatchaddsford.com. They are open for Lunch Tuesday-Saturday, Brunch on Sunday, Dinner: Tuesday-Sunday. With Happy Hour Tuesday-Friday and they also have a beautiful out-door dining area.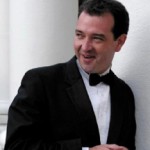 Roy McDowell
Royal Photography's owner, Roy McDowell, brings a wealth of experience, both creative and business, along with an unmatched ability to put people at ease, to every occasion he photographs.Over the past 18 years, Roy McDowell has captured "that" moment for more than 300 brides and grooms and preserved high school memories too numerous to count. Such exposure has led Roy to become one of the most recognizable photographers in Delaware. He creates a lasting impression, not only of an event, but of himself. The pride, precision, and passion he exudes has compelled brides-to-be to track down, "the photographer who took their senior portrait years before". Roy exhibits this same commitment and customer service when working with the many schools and businesses with whom he's managed contracts. "The consumer drives the product I provide; not the other way around". With the help and support of family, friends, and business associates, Roy McDowell strives to achieve his goal of providing an unforgettable experience with superior photographs, exceptional customer focus, and lasting relationships.
Owner of Royal Photography
royalphotographyde.com
[email protected]
302 438 1308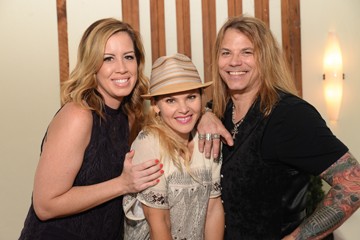 This shoot was a group effort of our wonderful stylist from: J. Christian Studio, Amelia Paris Salon, and Jillian Grace Salon and Spa.
Hair styling & makeup application were provided compliments of J. Christian Studio, where hair and art perform. J Christian and his wife Marcy Wilkinson, own and operate J Christian Studio in Hockessin, Delaware. J Christian has over 37 years of experience in this industry and is an active international artist and master educator. The Studio is a full-service, upscale salon with expertise in hair, nails, makeup, executive and standard male grooming, as well as bridal services.
At Amelia Paris Salon & Spa we are inspired by your power to transform! Our mission is to insure that you not only meet, but also exceed your individual beauty goals. The award-winning stylists, colorists and technicians of Amelia Paris Salon & Spa at Brinton Lake travel annually throughout the world to be educated on the latest industry advancements and techniques. Our artisans provide you with world-class products and services in a friendly atmosphere free of pressures or pretention.
Jillian Grace Salon is a modern, fashion-forward salon dedicated to creating beautiful hair design, hair color, skin and nail care. Their team consists of a special group of highly talented designers, skin therapist and an exceptional guest services team. Centering their vision around team culture, they share a common goal to provide the highest level of customer service.