Looking Your Best On A Wedding Day …Or Anyday
|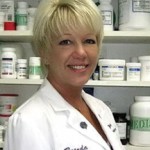 By Brenda Pavlic, CPhT
Whether you are the Bride, the Mother of the Bride, the Mother of the Groom or the Grandmother of either of the newlyweds,  you want to look your absolute best on the wedding day.  With all you have to do to get ready for this important day, don't wait until the last minute to take care of you!
Starting 6 months prior, eliminate junk food from your diet and replace it with healthy fruits and vegetables.  This will not only provide you with a healthy glow, it will also support your immune system that will inevitably get taxed due to the stress associated with planning a wedding.  Drink plenty of water, not only to hydrate your skin but also to flush out toxins from your body.
You may not have time to incorporate a full training schedule but you can start doing some exercises to relieve tension and to make you look and feel great on the wedding day.  Gentle stretching along with deep breathing can help relieve tension and tone up your physique.  Walking is a great way to clear your head, develop your leg muscles, and improve stamina.  In as little as fifteen minutes a day or thirty minutes three times a week you can make some significant changes in the way you look and feel.
It is extremely important to get plenty of sleep so you do not look tired in your pictures.  No matter how excited or stressed you may be, lack of sleep will show on your face especially around the eyes.  And it is not enough for you to sleep eight hours the night before.  Sleep deprivation over time takes its toll and it can take months to fully recover.  Do your best to allow for six to eight hours of sleep a night.
If you don't do so already, start exfoliating your skin once or twice a week to develop smooth texture and a healthy glow.  If your skin is sensitive there are plenty of exfoliating products designed to be gentle to your skin or you can make your own from less abrasive substances such as sugar.  Be sure to cleanse, tone and moisturize twice each day.
Avoiding stress is unlikely during this time, so make sure you have a plan for de-stressing as you go along.  Gentle massage is a great stress reliever.  Schedule some quiet time just for you…bubble baths, meditation, reading for entertainment/enjoyment, playing word games, puzzles, or gardening.  Any of these things will help you relax and temporarily take your mind off of all of the things demanding your attention as you plan.
As you spend the next several months working out all the details of your dream day, don't forget to invest a little thought and planning on yourself in order to be sure you look and feel your absolute best.  Making some adjustments in your diet, exercise, and lifestyle can insure you will be picture-perfect on the big day.
For more information, call
Saveway Compounding Pharmacy
at 302-369-5520 or 1-877-225-
8469, or visit them at 31 Albe Drive,
#1, Newark, DE 19702.
Brenda Pavlic is a nationally certified pharmacy technician and co-owner of SaveWay Compounding Pharmacy in Newark, DE.  With more than twenty-five years of pharmacy experience she has furthered her career with extensive training and education in Pharmacy Compounding, Women's Health, Cosmeceutics, Pain Management, Aseptic and Veterinary Compounding.  She has published articles and presented seminars both locally and nationally to healthcare practitioners.  Her experience and education provide her with skills needed to develop formulations that ease medication administration, improve compliance and ultimately result in positive outcomes for patients.
SaveWay
Compounding Pharmacy
31 Albe Drive; Unit 1
Newark, DE 19702
Ph. (302)369-5520
Email:
[email protected]
Website:
www.savewaypharmacy.com
Hours: M-F 9am—6pm
Sat 10am—2pm
Closed Sunday
Testimonials:
You have saved my life and restored normalcy!  Thank you. –BJ
You are a breath of fresh air.  I felt all along my whole system was out of whack and now I am excited to move things forward in a whole body approach. –JF
It is an absolute miracle what you and your company have done for me.  I am pain free for the first time in years. I can't thank you enough.–BH