58 Years Of Serving Delmarva Is Just The Beginning
|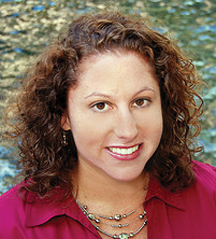 By Christine E. Serio
External Communications Specialist
Blood Bank of Delmarva
For 58 years, Blood Bank of Delmarva members and donors have been saving lives across the Delmarva Peninsula with their gift of life through blood donation. The organization is dedicated to the community it serves and continues to demonstrate that through its relationships with various individuals and groups as well as through providing a safe and adequate blood supply to 16 hospitals it serves on Delmarva.
The Blood Bank was founded to be the community blood donation center and blood/blood product provider for the area. In its 58 years of existence, there has never been a blood shortage on Delmarva. This is due to the generosity of thousands of donors a year and the hardworking staff who ensure a safe and sufficient blood supply.
The organization has created relationships with the 16 hospitals throughout Delmarva and ensures that more than 20,000 patients a year are provided with the blood and blood products they need to survive life-threatening illnesses and devastating injuries. The patients are people who have been in accidents, those battling cancer, burn victims and others. They are given a fighting chance and their fate is forever changed because of the donors who take time to give of themselves.
Not only does the Blood Bank have four fixed locations (Wilmington, Christiana, Dover, DE and Salisbury, MD), but it also has more than 30 regularly-scheduled community mobiles throughout the Peninsula. The goal is to be embedded in the community, recognize that going to a center is not always possible and to make blood donation as convenient as possible.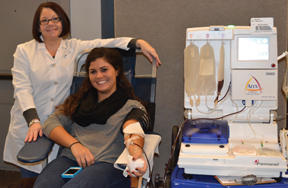 Blood Bank also holds numerous blood drives at corporations throughout the region. The relationships with the area's employers serve as a reminder that there are many ways to give back and that donating blood is one of the most personal forms of philanthropy. In 2012, the Summer Blood Challenge—a friendly competition among companies to boost blood donations during the slower summer months—had 221 companies participate. This was a record number of participants and the goal is to continue those existing relationships while forging new partnerships both for the challenge as well as for year-round blood donation initiatives.
At the Blood Bank, staff recognizes that the blood donor population is aging and to maintain the record of no blood shortages on Delmarva, the younger generation is needed to embrace more frequent blood donation and recognize its importance.
From September 2011 to May 2012, 73 high schools and 13 colleges throughout Delmarva hosted a record 139 blood drives resulting in 8,704 blood donors drawn.  That is up 11.9 % from the previous record of 7,774 blood donations collected during the 2010-2011 school year.  Blood Bank staff ensures that the students are educated about donor eligibility as well as what makes for a good donation experience. The drives are held at the schools and many students become repeat donors after they realize the donation process is simple and easy and how they have touched lives by giving blood.
Blood Bank of Delmarva is proud to be a part of the Delmarva community and looks forward to continuing to be a friendly partner in the community, building relationships and changing lives.
Fast Facts:
* As of Dec. 21, 2012, there were more than 80,882 red cell, platelet and plasma donations collected by Blood Bank of Delmarva from more than 47,857 donors on Delmarva.
* Every two seconds, someone in the United States needs blood.
* One unit of blood can save up to three lives.
* Blood Bank ensures a safe blood supply by performing infectious disease tests such as HIV, Hepatitis B and C, Syphilis, West Nile Virus and more.