How To Craft An Outstanding LinkedIn Profile
|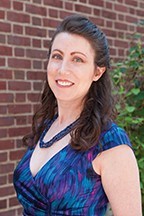 By Brooke Miles, Delaware ShoutOut
Are you looking for a new job? Or are you happy with your job but want to expand your professional network? Either way, you should be on LinkedIn—a professional social networking site that boasts more than 500 million users worldwide. Job seekers, recruiters, and savvy networkers use LinkedIn like crazy. Here's your chance to promote your personal brand and get noticed.
Success on LinkedIn starts with your personal profile. Your profile should be good. Really good. Think of your profile as a cross between a website landing page and a resume on steroids. It tells the world why they should work with you.
Here's how to build a LinkedIn profile you can be proud of:
Include a (quality) headshot
Having a headshot will help build trust. If you can, get your headshot from a professional photographer. If that's beyond your budget, just use a high-resolution photo that's as professional looking as possible. Also, your photo should be no more than four or five years old—we all must be truthful about our age! Finally, make sure the photo is a close-up of your face so that people can see you.
Write a powerful headline
The headline is the 120-character space near your photo. It should convey the value you deliver. For instance, one Delaware professional's LinkedIn headline reads: "Cooking up Award-Winning Meals for Corporate Events, Weddings, and More!" This communicates much more than "Owner, XYZ Catering Company." The headline is a highly visible part of your profile, so make it count.
Write in the first person
This means using words like "I," "me," and "myself." After all, that's how you refer to yourself when talking with people. When you're selling your personal brand, you need to be authentic and speak in your natural "voice."
Use proper spelling and grammar
Would you arrive at a job interview in a T-shirt and ripped jeans? Of course not. But that's essentially what you're doing on LinkedIn when you make spelling and grammatical errors. You need to show people that you care about the details (and care about your career).
Complete all sections of your profile
This includes listing all your current and previous jobs. If you're afraid people will judge you for your past career, don't be. Nearly all of us navigate through a maze of jobs before arriving at the job we want. In addition to your work experience, be sure to list your volunteer work, memberships at organizations, awards, and educational background.
Once you've optimized your profile, connect with as many people as you can! LinkedIn also allows you to post updates (like on Facebook, but more positive and professional), publish original blog articles, and more. Whether you're seeking career or networking opportunities, I encourage you to explore everything LinkedIn has to offer. LinkedIn has done wonders for my own business! If you have questions about LinkedIn or want to share your own success story, please connect with me.
Testimonials
"Delaware ShoutOut's knowledge of social media is tops. The training our staff received on where and when to post, how much to post and the importance of keeping your newsfeed fresh across a variety of platforms was very comprehensive. And, the personalization of the training for sales staff in using LinkedIn was most informative. All in all, very professionally done without losing the personal touch. Thanks Delaware ShoutOut for helping ABC Delaware move forward in the digital age." – Jean M. Toman, Director of Public Relations & Programs, ABC Delaware
"My company has worked with Delaware ShoutOut over the past year for assistance with social media advertising and analysis. We have experienced an increase in business based on the added exposure and ease in placing Facebook ads. Delaware ShoutOut's services have made all the difference. Get in touch with them today!" – Evette Morrow, Owner and Real Estate Broker, ELM Properties
Delaware ShoutOut, a social media ghostwriting and training firm. Delaware ShoutOut takes the time and stress out of social media marketing with a customized plan you can be proud of. For more information, please email [email protected] or call 302.273.2845. You may also connect with Brooke on LinkedIn at www.linkedin.com/in/brookethemarketingpro.