30 Ways To Use Promotional Products For Your Brand
|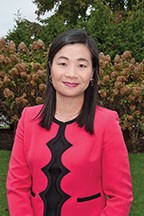 By Vicki Lam, CAS, President/Founder, Promo Victory, Inc.
Promotional Marketing is a versatile and powerful advertising medium.
It's tangible advertising that can touch all 5 senses and the cost per impression is only a fraction of a penny. Studies show 82.6% of promotional product recipients remember the name of the advertiser.
85% of the recipients do business with the advertiser on the product.
83% of people like receiving them.
Here are 30 impactful ways to use them.
1. Brand Awareness (Attract new clients, members, volunteers, sponsors, donors, etc.)
2. Build Loyalty (If they love your promos, they'll love your brand)
3. Goodwill (Generate positive attitudes & feelings, build relationships)
4. Break the Ice (Easy way to start up a conversation)
5. Save-The-Dates (Create a stronger constant reminder)
6. Generate Booth Traffic (More likely to stop by your booth & remember you afterwards) 
7. Fundraising (Sell the promo items to raise money)
8. Welcome Gifts (New clients or new employees)
9. Thank You Gifts (Clients, volunteers, staff, donors, sponsors, attendees, speakers, etc.)
10. Holiday Gifts (Clients and/or staff)
11. Sales Incentives (Gift with purchase over X amount of dollars)
12. Keepsakes (Allow people to remember the experience)
13. Membership Drives (Reward new members to increase membership)
14. Awards & Recognition (Increase employee morale and performance)
15. Promote Programs (Safety, health, educational, trainings, etc.)
16. Referral Programs (Added perk to increase referrals)
17. New Product / New Service Launch (Pique interest/curiosity)
18. Grand Openings / Ribbon Cuttings / Seminars (Increase attendees)
19. Sales Meetings (Leave behinds to help close the sale)
20. Increase Direct Mail Response (Create lumpy mail for higher open rate)
21. Create Engagement on Social Media (Like/Follow/Rate us for a free gift)
22. Promote Company Anniversaries (Milestones are your bragging rights)
23. Reinforce the Message (Convey a stronger powerful message)
24. Lead Generation (Generate interest or inquiry)                          
25. I'm Sorry Gifts (Apology for mistakes that caused inconveniences/frustrations)
26. Door prizes / Raffles / Contest prizes (Generate excitement & engagement)
27. Increase sponsorships (Add sponsorship value with their logo on promo items)
28. Gatekeepers (Impress them so they will direct you to the decision maker)
29. For Sale (Sell for profit, high perceived value promo items that compliment your brand)
30. Top of Mind Marketing (Serve as a constant reminder of your brand)
You DO NOT need 30 different promo items!
Promo item(s) in these 3 price levels will allow many versatile uses:
Under $2 as giveaways at various events (brand awareness, goodwill, etc.)
Around $5 for leave behinds at sales meetings, gatekeepers, etc.
$10 to $25 or more for thank you gifts, raffles, door prizes, etc.
*ALL MUST BE BRANDED WITH YOUR LOGO.
Your Marketing Budget should be 10% of your Gross Sales Revenue
Please contact us to see how we may help you make an impact with your brand!
Credentials
Vicki Lam, CAS has 22 years of experience in marketing & advertising. She earned her bachelors degree in Marketing Management from Goldey-Beacom College and is a Certified Advertising Specialist; only 5% in the promotional industry hold this highly recognized credential. Vicki is a member of the American Marketing Association and is a self-taught graphic designer. Her email: [email protected]
Testimonial
"We have used one company for all of our custom-made event pins for 18 years. Every year or so we checked around to see if there is anything better out there for our organization and could never find anyone who came close… then I met Vicki Lam. Her professionalism is top notch, her design ideas are outstanding, and her pricing is better than we have been able to find in decades! Needless to say, Promo Victory has earned our business and we couldn't be happier. Turnaround is quick and the quality of the pins we get is very high. Not just an order taker, Vicki spends the time to understand what you want to accomplish and helps you get there by recommending unique solutions. Highly recommended. A++" ~Carroll A., Motorcycle Accident Victims Foundation