Delaware Welcomes A Unique Technique
|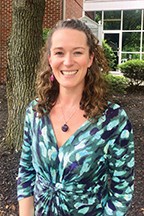 By Dr. Tobi Sheiker
Dr. Tobi Sheiker is a Delaware native, and has recently returned home after living in New Hampshire for 14 years. Dr. Tobi decided to go to chiropractic school after she was involved in a terrible car accident at the age of 21, and loved the holistic approach (and improved health) that she was introduced to at her new chiropractor's office. She graduated from Life University in Atlanta, in 2000, and returned home to Delaware. She was introduced to the Torque Release Technique soon after by her first chiropractor, and then moved to New Hampshire in 2003. She opened Balance Chiropractic, PLLC in 2008, and had almost 10 wonderful years caring for hundreds of people in search of better health. She is happy to be raising her 5-year-old twin boys, and 6-year old daughter where she grew up, and surrounded by family.
What is a Chiropractor anyway?  
I generally hear the same few misconceptions about what it is chiropractors do most days. We are back crackers.  We are back pain doctors. Chiropractors all do the same method. Well, for starters, I don't crack backs. And removing pain is not my goal, but a bonus. And last I checked, there were approximately 200 chiropractic specialties/techniques, so rarely do we do the same exact thing.
So, what am I? I am a functional neurologist. I focus on the nervous system, which starts with your brain, runs down as your spinal cord, and travels to the body via nerves. Your nerves travel to every cell in your body, including organs, joints, and muscles. When there is physical (sitting, bending, lifting), emotional (anger, sadness, being overwhelmed), or chemical (toxins) stress on the body, blockages are created between the brain and the body, and the body begins to break down and malfunction. When the brain no longer properly connects to the body, the resultant dysfunction shows as pain, numbness, organ breakdown, anxiety, depression, indigestion, insomnia, or infertility.  Some form of symptom will show up at some point.
So, what makes my technique unique?
Like all chiropractors, I remove blockages to reconnect the brain to the body, so that the body can heal and regulate, and function the way it should. I don't fix, or cure, or heal. What differentiates me from most is the use of the Torque Release Technique, (torquerelease.com) which was founded by Dr. Jay Holder in the 1990s. He conducted a research project on substance abuse recovery and chiropractic's role, and TRT was created for the sole purpose of conducting this study. The study was the first of its kind, and had remarkable results; it was eventually published by the medical journal, Nature, and aired on the Discovery Health Network. His specialty and focus has been on substance abuse recovery, and although all doctors that use TRT could add that to their repertoire, it works just as well for all musculoskeletal conditions (any pain or dysfunction) and more. Dr. Holder believes that the purpose of a spinal adjustment is to improve well-being and the human potential, which is a bit different than the expected purpose of reducing pain for a patient.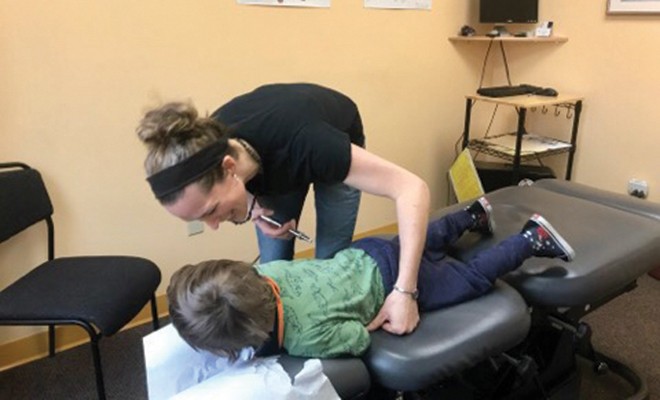 So, what is TRT?
The Torque Release Technique utilizes a hand-held tool called the Integrator, and focuses on giving the most precise and least invasive adjustment possible. The Integrator was the first chiropractic tool to be granted recognition by the FDA in 1995. We use the Integrator to remove the tension on the nerves (subluxations). TRT is effective like traditional chiropractic, but is especially attractive to those who are fearful of chiropractors, who have had a less than stellar experience, or who don't want to be "cracked." There is no popping, twisting, or cracking necessary.
We all have stress.  We all wish to be healthier. Daily stress causes blockages, which leads to body dysfunction and poor health. TRT removes the blockages of the nervous system using a gentle tool, and the body is then able to heal and function better. Talk about a win-win situation.
Testimonial
"Dr. Tobi has been a life saver. When I came to her I thought I needed C6 and C7 spinal fusion surgery.  Her torque release technique is much less invasive than traditional chiropractors, her care and healing has helped increase flexibility, strength return, pain lessen and it looks like I will be able to heal on my own without surgery!  By far the best chiropractor I've seen. Highly recommend her!"  – D.D.