Cake Sisters
|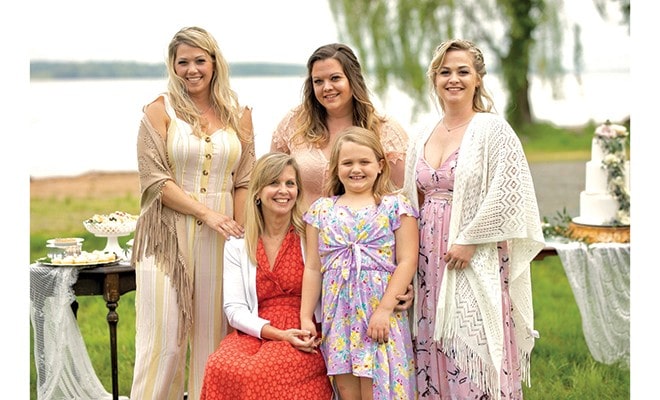 Tiffany, Brittany, Candace (back row left-to-right)
Floss, Alice "Tempe" (front row left-to-right) 
Family-owned and operated, the Cake Sisters Pastry Arts Studio offers a wide variety of goods across the sweet spectrum. Known for their custom cakes and fresh fillings, they also create a plethora of desserts and breakfast sweets like mini fruit tarts, eclairs, danish, sticky buns, cookies, cheesecakes, and pies. Plans to expand in the future include not only adding breads, bagels, pretzels, and full breakfast to the menu, but also baking and decorating classes for all ages.
Sisters Tiffany, Candace and Brittany together with their mother, Floss, own and operate the Cake Sisters Pastry Arts Studio. The fourth generation of their family to further the art of baking, the Sisters love to pay homage to the family's history. This history starts with their Great Grandmother who was a chocolatier and bread baker, furthered by their Grandmother who baked bread and owned a cake and supply store, followed by their mother Floss who operated a bakery catering exclusively to wedding venues and hotels. The Sisters grew up in the bakery and spent many childhood weekends watching custom cake delivery and assembly at special event venues, absorbing and learning the trade to mastery over time. While all four women are passionate about pastry arts, they each provide a unique piece of the business. Brittany began as a baking apprentice to her mother's bakery and has grown over time to marketing, management, and event planning. Candace lends her talents as a pastry chef, decorating and creating uniquely designed cakes as well as orchestrating day to day operations. Tiffany thrives in creating new recipes and balancing the science of baking cakes, breads, bagels, and more, while also coaching and training other "sisters" to come. Floss utilizes 30 years of experience in corporate management to keep the administrative aspect operating smoothly while still finding time to bake every day. Last but not least, Alice, Brittany's 8-year-old daughter, spends a lot of time in the bakery and wants to be a baker when she grows up.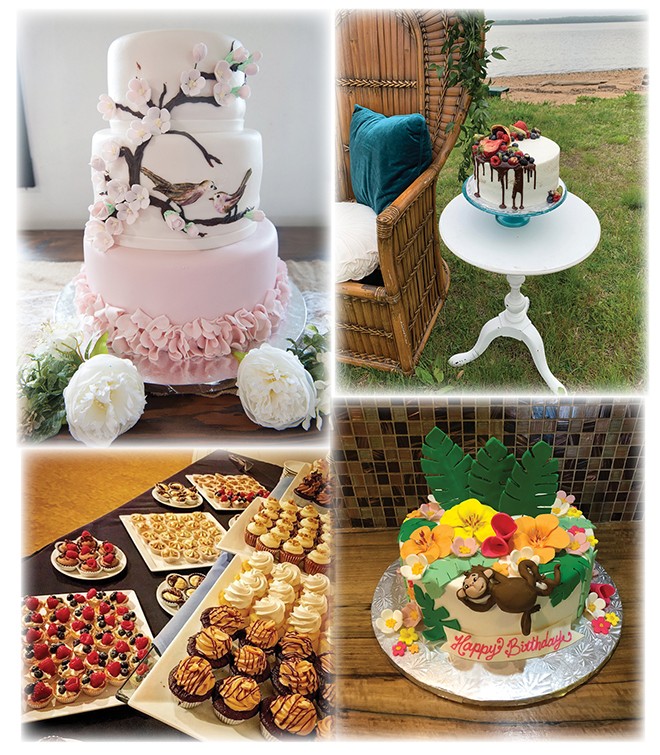 The Cake Sisters are located at 88 Clinton Street in Historic Delaware City and hope to bring new visitors to the area to explore the heritage of Fort Delaware and the surrounding businesses. While most consider it a seasonal tourist spot, the Cake Sisters hope to create a creative hub and thriving commercial destination year-round. 
Testimonial
"The Cake Sisters make cake more than just a dessert; they make an experience. Their baking talents build anticipation among guests for weeks leading up to events, and I've personally never been disappointed when I finally get to take that first bite. I will never again return to store-baked cakes because celebrations deserve the best and that's exactly what the Cake Sisters offer. They make every idea come to life through fondant and buttercream, and their creativity never ceases to amaze me. The joy their cakes bring to people is truly unmatched, and they will forever be my go-to for all special events and family functions." ~ Jessica P.
Publisher's Note
"We have been so impressed with the Cake Sisters! As amazing as their cakes & pastries look, they taste even better." ~ Pamela R.
302.838.1958