Acupuncture
|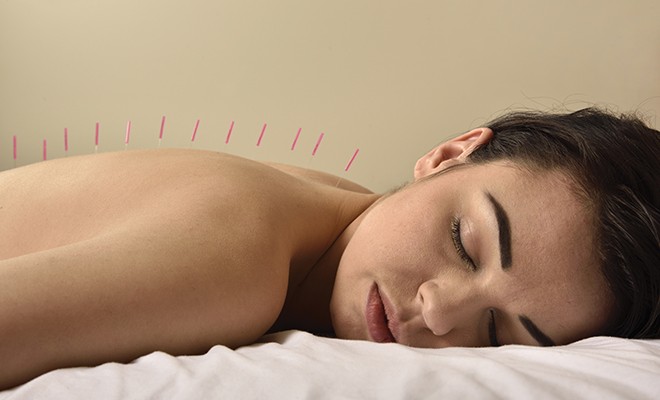 The Revolutionary Health Treatment Of The New Year
By Christine Rostom, Marketing Specialist
The new year means new beginnings and positive changes. We encourage you to change your perspective on holistic treatments that could potentially have you in awe once you give them a try. One in particular is this ancient Chinese treatment, which has been around for centuries and is increasingly growing in popularity. There is no doubt that this is due to its many unforeseen benefits. Many are unaware of how effective this drug-free treatment is until they try it for themselves. Here are just a few conditions our licensed acupuncturist, Mike Moore has successfully treated over the years that we hope can make you consider acupuncture.
Colds & Flu
Most of us have a love/hate relationship with winter. Its sense of coziness brings us comfort, yet we tend to keep our distance by staying indoors due to the unpleasant effects it has on our bodies. The first thing that comes to mind is how prone some of us are to getting sick. Acupuncture can be effective in helping to prevent a cold or the flu as well as treating its inconvenient symptoms by boosting the immune system.
Sensitivity To Cold Weather
Do you have an increased sensitivity to cold? While others are comfortable, are you still shivering in your four layers of clothing? Acupuncture can actually help make you feel in harmony with the winter weather. As every season has its own elements, the winter season is the element of water. Acupuncture will treat the points in the water meridian in the bladder and kidney, helping you feel warmer during this winter season.
Infertility
The struggle with infertility only leads to increased emotional stress, which is the last thing the body needs. After exhausting all other possible treatments to get pregnant, acupuncture could be the miraculous answer. Here is how it works: "Sometimes, there isn't enough vital energy in the uterus and many times there is energy trapped in other parts of the body that could be released through acupuncture, creating a flow and balance throughout." Mike says. Speak to your OB-GYN about this amazing treatment.
Fatigue
The arrival of the new year brings promises of change and fresh beginnings. Sometimes it is not our determination and commitment that stands in the way of our new year's resolutions, it is our reduced energy level that could be the problem. Is fatigue preventing you from getting your day-to-day goals completed? Get rid of the energetic blockages that are making you tired, so that trapped energy can circulated throughout all of the organs in your body. This treatment is especially helpful to those experiencing adrenal insufficiency as well as hypo or hyperthyroidism.
Digestive Problems
After weeks of indulging in the delicacies of the holidays, your digestive system probably needs some TLC. Acupuncture is the answer to improving the digestive tract and other related issues including treating upset stomach and IBS. Acupuncture promotes digestive energy. It can also decrease heat inflammation or swelling in the colon, creating a smoother digestive process without the discomfort. After a successful treatment, many are able to digest certain foods their bodies once rejected.
Pain
Although we all experience pain at some point in our lives, unfortunately some experience it much more frequently than others. Many of us that experience chronic pain are provided no other choices except for opioids. The dangerous side effects and potential risk for addiction from opioid drugs has produced an uncontrollable addiction epidemic among users. If you think that opioids are the only options for pain relief, we want to let you know that there is a safer treatment. Today, acupuncture has actually been acknowledged by doctors as an effective means of treatment for pain management for many. From chronic migraines and headaches to joint pain, menstrual cramping and uterine-related issues, our acupuncturist, Mike, has been proven very successful in treating these ailments. Talk to your doctor about this safe, drug-free approach.
Sleep Disorders
Whether it's stress keeping you up at night or your sleep disorder, acupuncture has actually been proven to improve sleep quality. Acupuncture can treat the underlying issues causing various sleep disorders. These include stress, anxiety, and hyper thinking. Based on your medical history, the acupuncturist may also need to treat other factors standing in the way of getting a good night's rest such as digestive upsets or organ imbalances.
Signs Of Aging
We can guess by now you may be overwhelmed by the power of acupuncture, but the wonders of acupuncture don't stop here. Acupuncture is also an alternative to a surgical facelift. You heard right! Getting a facelift doesn't necessarily mean having to undergo the knife and deal with the drugs, pain, and the risks associated with cosmetic surgeries to achieve younger appearance. We would like to introduce you to the acupuncture facelift. Acupuncture needles are placed on all of the fine lines in the face and sagging skin. This treatment increases collagen production and promotes blood circulation, eliminating wrinkles, fine lines, and lifts sagging skin. Let the ancient power of "qi" bring your skin back to life.
For a full list of our services, please visit heathersholistichealth.com 
Follow us on FB and Twitter at Heather's Holistic Health.