A Strong Foundation
|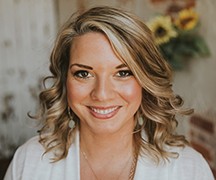 By Ashley Sachs, Creator of Blended and Custom Blend Specialist
You've heard these statements before:  "This house has a good foundation," and "their relationship has a good foundation." In the makeup world, the word "foundation" has the same meaning. It is the base, infrastructure, defense, starting point . . . for your appearance. The goal for most women is to have flawless skin so you don't need any foundation, and that is my goal for you too, but most women (including myself) do not have flawless skin and so we were given the gift of foundation.
There are countless types of foundation: full to sheer coverage, tinted moisturizers, loose powders, pressed powders, BB creams, CC creams and the list goes on and on. In fact, every time I turn on the tv or open a magazine there is a new foundation that is being advertised . . . if their products are so great, why do they change them all the time?
Seven years ago, I sat in a Custom Blend Artist's chair and learned what a good foundation could do for me. From that point on I noticed two things: my skin had never looked better and I actually started wearing less makeup because I was more confident about my appearance.
I want you to have the same experience with a foundation.
Whatever skin challenge you may have: rosacea, acne, hyperpigmentation, age, color matching, dry, oily, etc., the right foundation and application technique will be a game changer for your confidence. Learn what foundation is best for you and how to apply it by scheduling a Custom Blend Consultation.
"I'm shocked I could look this good! I'm going home to clean out my makeup drawer!" – Joan G. 
"I have tried a lot of foundations and yours is hands down the best!" – Connie G.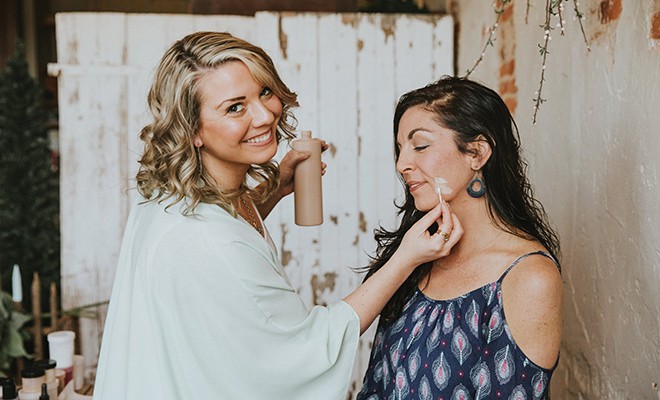 To schedule a consultation please email [email protected] or call or text 301-466-5625. For more information, check out our Facebook page, www.facebook.com/customizedcosmeticsbyashley.