Your Passport To Travel
|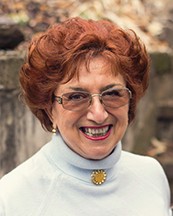 By Aniko Czobor
I started Your PASSPORT to Travel  in 2005 after a successful career as an International Lead Agent
for corporate travelers.
My associates and I have over 125 years of combined experience in the travel industry. Our primary goal is to give personalized attention to each and every client. Our specialty is  "THE WORLD" for individuals, couples, families and groups regardless of what their interests are.
• We have over 125 years of combined experience in the travel industry.
• We know the in's and out's of how to get the best deal, the best experience, the best perks.
• Our affiliation with our host agency enables us to get the best rates on cruises.
• We have local contacts around the world who provide an insider's guide to your travel destination.
• We know where to go, what to see and more importantly, where NOT to go and what NOT to see.
• Our goal is to provide exceptional service down to the very last detail of your dream vacation.
It is a privilege to make dreams come true and we accept the challenge with experience, integrity and care. We take pride in finding the right vacation for each traveler regardless of their budget. At Your Passport to Travel, we're here to assist you in planning your next dream vacation. We'll help you decide where to go, where to stay and what to do once you're there. With a combined 125+ years of experience, we have local contacts just about anywhere in the world. This local knowledge will provide you with the vacation of your dreams!
When you book online you have no one to contact when things go wrong. At Your Passport to Travel, we're there to assist you every step of the way. We pride ourselves on offering our clients exceptional customer service down to the smallest details of your trip! We strive to meet the client's every need, while giving the client options to choose from. In addition, we build custom travel itineraries to suit all tastes and budgets.
You work hard in your job so when it's time to wind down, relax and cross that next travel destination off of your bucket list, think of Your Passport to Travel.
WE HELP MAKE YOUR TRAVEL DREAMS COME TRUE!
Testimonial:
"Aniko, Drew and I want to thank you for all you did to prepare us for out amazing honeymoon Safari in Africa. It was truly a once in a lifetime experience that we will never forget. We appreciate you so much, we will absolutely use you in the future and you certainly deserve every future recommendation you will receive from us."  ~  Jen & Drew