Anderson Travel Services, Inc.
|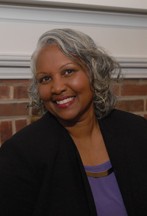 By Gwendolyn Anderson ~ Owner
HI, I am Gwen Anderson, my husband and I are the owners of Anderson Travel Services Inc. in Wilmington, Delaware. After having our third child I left the corporate world and decided to follow my passion, helping people plan their vacations. After completing course work for travel, I began working with a local storefront travel agency. After a year I left to work with another agency for about five years. In 2005, Austin and I decided to develop our own travel agency.
I plan cruises, day trips, honeymoons, land packages & Amtrak Vacations.
As we are approaching bridal season there are many opportunities for Brides to get great ideas for their upcoming wedding. I'm excited to announce that I have been selected as a vendor for the upcoming
"Before I Say I Do" bridal show Sunday April 10th in Newark, DE. 
Please visit my website at www/AvoyaTravel/Expert/GwenAnderson
Testimonials
•   Very helpful and patience!! Offered a very good deal!!" ~ Marlene R.
•   "Very lovely lady, Gwen, helped us save on a cruise." ~ Barbara S.
•   "Gwen was really helpful and worked to get us the best deal. Go Gwen!!!" ~ Ruthie D.
•   "Gwen responds quickly and gets us the information that we need." ~ Sharee V.
•   "Gwen was very professional" ~ Roger H.
•   "Great travel agent, got answers on all of my questions quickly. Booking was without any problem." ~ Yosef R.
1311 N West St, Wilmington, DE 19801
302-588-7363  •  1-800-973-2476  •  www.AvoyaTravel.com/Expert/GwenAnderson