Your Destination During The Holidays Willey Farms!
|
Every season creates its own excitement at Willey Farms. For instance, the excitement over delicious local summer produce is winding down, but . . . summer IS over . . . your garden is not. Here in Delaware, we are in Zone 7 of the USDA Hardiness Gardening Zones. That means the cool season veggies that grow best in our climate are broccoli, cauliflower, cabbage, kale, collards and sweet potatoes, so great local produce is still available in the fall from the local growers. As an individual gardener, planting these crops can help you extend the life of your garden well into the fall! Be sure to ask our staff any plant or garden questions because they know a lot! And of course, if you're not able to do your own growing, Willey Farms is happy to offer delicious local fall vegetables for as long as they are available.
"I love the selection of produce and that during the summer fruits and vegetables are brought in from local farmers."  
~ Deanna B., Seaford, DE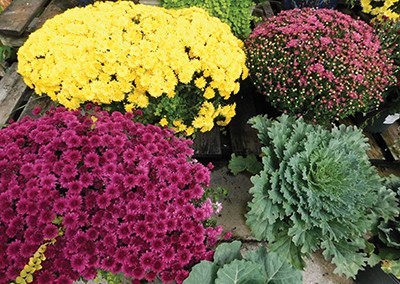 As October begins, excitement turns to decorating in everyone's mind. Mums are at their peak of color and our local growers provide us with pumpkins, gourds, straw bales, and corn stalks to make your house look awesome. In the Greenhouse and Home Accent area Halloween decorations are everywhere, the fun of the annual Scarecrow-ville Challenge is under way and there's ornamental cabbage and kale to be planted. And don't forget your spring bulbs need to be planted now in order to get those beautiful spring blooms. October also means our Willey Farms kitchen begins making the popular pumpkin soup and their homemade chicken pot pies really start to fly off the shelf. There's apple cider and caramel apples plus all your favorite Halloween candy too.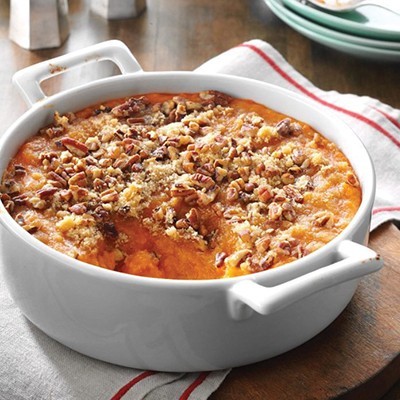 When November rolls around, everyone is in full holiday mode. We begin taking fresh turkey orders for Thanksgiving, as well as orders for our popular hot sides like sweet potato casserole, stuffing, mac and cheese and fresh baked pies. Now you might think it's all about the food at Willey Farms! It's not! The Home accent area is transitioning from fall to Thanksgiving and Christmas. With our annual Christmas Open House the Saturday before Thanksgiving, the beautiful fall silks and centerpieces give way to the excitement of December!
"Willey farms is literally my toddlers favorite store. She calls it the "Christmas store." She has to make wishes in the fountain and prance around the "princess flowers and silly rock animals" before we can leave! So I love it all."  
~ Kim S., Townsend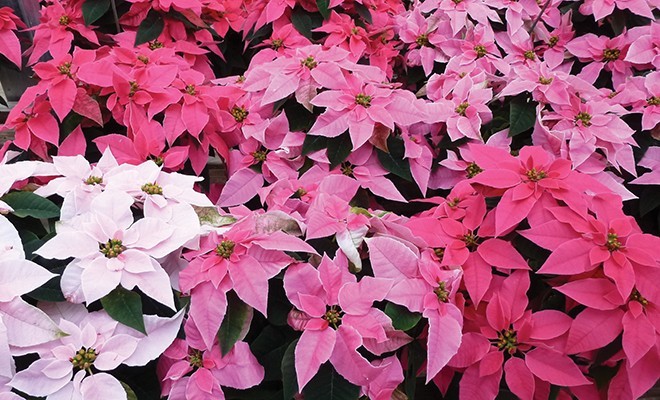 And December is full of excitement! Santa visits on Saturdays and Sundays right up to the last Sunday before Christmas. Families bring their own camera and get wonderful photo memories as kids of ALL ages visit with Santa in his cozy living room setting. Poinsettias absolutely fill the Greenhouse with every color imaginable plus there's also Christmas cactus, paper-whites, frosty fern and amaryllis. And of course, fresh cut Christmas trees, wreaths and garland are here too. Buy a gift in the Home Accent area and you can top it off with a hand tied bow. You pick the type and color of ribbon you want, and watch as one of our talented staff creates your bow.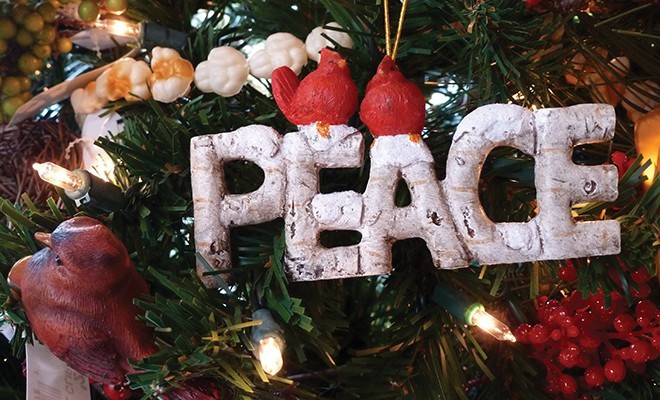 "I've been getting my tree from Willey's every year for as long as I can remember! They have the BEST trees. Now, it's a tradition I've passed along to my family. LOVE LOVE LOVE Willey's!!" 
~ Katelyn W., Middletown
It's all about family when you visit Willey Farms because our family works hard to make sure your family has an enjoyable experience. Create a new tradition and come visit us over the holidays.