Women in Profile- Western Delaware County. Third Quarter 2014
|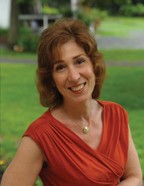 Catherine M Marino
Catherine M Marino, AuD joined the Riddle Hospital Audiology team in October of 2011. She has been providing audiology services for more than 35 years in both medical and rehabilitation settings. Her goal is to help people hear their best over their lifetime. This starts with hearing evaluations early in life so that individuals can appreciate the value of their hearing and preserve what they have. "Many people still do not realize the potentially harmful affects of loud noise and certain drugs, especially if not prescribed by a physician." She believes that hearing checks are just as important as dental and vision checks.
Hearing and balance disorders can occur at any age and can be temporary or permanent.  Audiologists are professionally trained to evaluate auditory and vestibular (hearing and balance) function. If the problem has a potential medical cause, the individual is referred immediately to a physician for evaluation and treatment.
Dr. Marino most enjoys helping people find the best hearing solutions for their individual needs while employing best practices. "Hearing devices today are both light and cosmetically appealing. They can automatically deliver the desired speech signal above background noise." Her passion is to help people communicate effortlessly in all facets of their life using the amazing new hearing technology that is currently available.
Background: Dr. Marino earned her Doctor of Audiology degree from Salus University in 2010. She received her Master of Arts degree in Audiology from Northwestern University in 1975 followed by an externship at the Mayo Clinic in Rochester, Minnesota. She received her Bachelor of Arts degree in Speech Pathology and Audiology from The George Washington University. She is former Director of Audiology at Ear Nose and Throat Associates of Chester County, Wireless Technology Specialist, and staff audiologist at Elwyn. In addition, Dr. Marino is a fellow in the American Academy of Audiology, a member of the Pennsylvania Academy of Audiology and has her Certificate of Clinical Competence from the American Speech-Language-Hearing Association. She is licensed to practice audiology in the Commonwealth of Pennsylvania since 1988.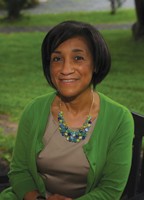 Denise E. Stewart
Denise E. Stewart, M.S., CCC-A, is a Pennsylvania licensed audiologist who has been practicing for over 26 years.  She received her Master's Degree in Communication Disorders from Pennsylvania State University and her Bachelor's Degree in Communications and Secondary Education from West Chester University.  Denise is a fellow of the American Academy of Audiology and certified by the American Speech-Language-Hearing Association. Her areas of special interest include hearing conservation and aural rehabilitation, hearing aid dispensing, diagnostic audiology and balance assessment. Denise has worked as an audiologist in private practice, in hospital and rehabilitation settings during her career. She has been a staff audiologist at Riddle Hospital for 13 years.
Denise's practice philosophy places hearing loss prevention and hearing conservation as a priority. She believes that an audiologist's first responsibility to patients is to counsel them to protect their hearing whether it is impaired or not. Denise reminds patients that it is never too late to protect your hearing.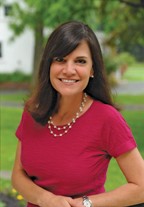 Dr. Melissa P. Broyles
Melissa P. Broyles, D.O. has been a first-rate doctor for over 16 years. In 1993, she graduated from the Catholic University of America on the Dean's List with a B.S. in Biology. She received her D.O. from the Philadelphia College of Osteopathic Medicine where she graduated in 1997. After obtaining her D.O. she did a general rotating internship at Mercy Suburban Hospital where she was elected chief intern. She then did a three year Family Medicine residency at Abington Memorial Hospital where she was named the Women's Board Scholar and received the Resident Teacher Award.  In January 2014, Dr. Broyles completed a two year Integrative Medicine fellowship directed by legendary Dr. Andrew Weil at the University of Arizona.
Dr. Broyles continues to learn about Integrative Medicine including topics focusing on nutrition, natural supplements, stress reduction, bioidentical hormone replacement and digestive health. Her emphasis is on holistic care. Dr. Broyles believes that "drugs are not the answer to every illness and complex problems require complex solutions – including mind, body and spirit approaches to wellness." Dr. Broyles has chosen a career in Integrative Medicine because she wants to be able to spend more time with patients and "get to the root of the problem."
Dr. Broyles has a wide range of experience in different areas of the medical field. She is currently a member of the American Osteopathic Association, the Pennsylvania Osteopathic Medical Association, the Bioidentical Hormone Society, and a Fellow in Integrative Medicine. Rest assured that Dr. Broyles has the skills to address your health needs.
In her spare time, Dr. Broyles enjoys being part of the Glen Mills community where she has practiced and lived in for 12 years with her husband and two children. She particularly enjoys running, camping, and hiking. When she's not in Thornton, you can find her on medical missions across the world. Her most recent missions were to the Dominican Republic in 2010 and to Guatemala in 2013. You can read about her mission to the Dominican Republic in the Delaware County Daily Times.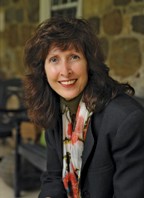 Dr. Barbara J. Madden
Dr. Barbara J. Madden is a doctor of audiology at Riddle Hospital in Media, Pennsylvania.  Her experience includes more than 25 years of direct patient care, including diagnostic hearing assessments and comprehensive hearing aid care in this community.  As well, she directs the Audiology Department & Hearing Aid Center at Riddle Hospital.
Dr. Madden is a results-oriented audiologist, who listens to her patients in order to formulate the best hearing solutions based on their individual needs and communication goals.  She is committed to investigating and identifying issues and problems to recommend innovative and creative solutions for her patients.  Her areas of special interest include practice development, marketing, community education, customer service training and public speaking.  She is a certified facilitator for leadership and management training.
Dr. Madden received her Master's Degree in Audiology from Penn State University and her Doctoral Degree in Audiology from the Pennsylvania College of Optometry, School of Audiology.  She is board-certified by the American Board of Audiology, a fellow of the American Academy of Audiology and certified by the American Speech-Language-Hearing Association.
In recent years, Dr. Madden established an Audiology & Hearing Aid Center at Maris Grove, a local retirement community.
Dr. Madden and her husband enjoy travel and exploring the greatness of our country, particularly the National Parks.  She resides in Chester Heights and has lived most of her life in Delaware County.  She is an avid reader and participates in numerous volunteer activities for the hospital and the community.
For more information about hearing loss and hearing care solutions, including digital hearing aids, please contact an audiologist at Riddle Hospital.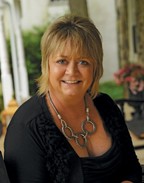 Joanne Graves
Joanne Graves started her career in the spa industry as the only esthetician and massage therapist at a salon focused on nail services.  She saw a need for a day spa in the North Wilmington area and opened Sanctuary over a decade ago with a true desire to nurture women (and men) and to create a place to relax, have fun and feel wonderful. Sanctuary was the first in the area to offer exclusive spa services, choosing not to offer hair salon services in an effort to remain true to the spa experience.
As a woman who loves a spa treatment herself, Joanne had encountered spas with an aura of pretentiousness, leaving her with a less than satisfactory experience. She created an atmosphere at her spa where everyone feels welcome on his or her visit. Sanctuary was created as a haven of relaxation where each guest that walks through the door is made to feel comfortable and is guaranteed to receive the finest services available.
Sanctuary Spa is genuinely 'a hidden gem' in North Wilmington. Located in Plaza III at 1875 Marsh Road, the classically elegant décor immediately draws you in to the atmosphere of a stress-free paradise.   She later added a stylish lounge to allow time for relaxation both before and after treatments.  As a leader in the Spa industry of North Wilmington, Joanne is constantly focused on the improvements she can make to her business to ensure both its success, and her clients satisfaction. She is currently establishing Sanctuary Spa memberships to better meet the requests of her clientele.
Sanctuary is the day spa in North Wilmington for an unparalleled spa experience.   Enjoy a relaxing Spa Pedicure or Classic Spa Facial, spend time unwinding in the lounge or pick up a unique gift in the spa boutique.  Joanne invites you to make Sanctuary Spa your own destination for relaxation and is excited to welcome new friends into her hidden oasis, right in your backyard.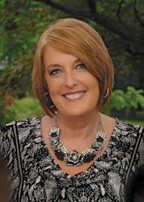 Lauren Michaels
The unique vision for 1110 On the Parkway Medi-Spa was inspired by my many varied (sometimes wonderful, sometimes left me wondering) experiences as a client. Over the years, I have visited high-end, exclusive spas and have had my share of visits in more standard types of facilities.
I love the skincare and massage profession. What I didn't like about the business was the inconsistency in service, my concerns about the qualifications of the staff applying chemicals to my face or applying massage painfully and without proper training.
I knew that with the right customer service model, professional staff and quality care, clients would receive the same high quality service from qualified professionals every time, every visit.
I love being the face of my business. I am proud we are achieving our mission. I take each visit personally; I take the satisfaction of my clients and my staff personally.
Together we collaborate on the service menu; we discover and learn about new advances in this field together and every day.
I can say we are a cutting edge medi-spa, because I personally oversee that growth every day.
Walk in the doors of 1110 On the Parkway Medi-Spa.  The smell of lavender, cypress, thyme, rosemary and geranium fills the air and leaves you with a sense of relaxation and comfort.
The range of our service menu may at once surprise and delight you.  Please let me extend an invitation to personally discover the difference at 1110 On the Parkway Medi-Spa.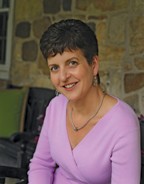 Lisa C. Mackenzie
Lisa C. Mackenzie, M.S., CCC-A, has been a clinical audiologist in Delaware County for 25 years.  She has provided comprehensive diagnostic and rehabilitative services in the Audiology Department at Riddle Hospital for the past 18 years.  Lisa received both her Bachelor of Science degree and her Master's Degree in Audiology from Ithaca College in Ithaca, NY.   Lisa is certified in audiology through the American Speech-Language-Hearing Association and licensed to practice audiology in the Commonwealth of Pennsylvania.
Lisa performs diagnostic testing to identify hearing loss and assess patients' communication abilities, and she also provides balance assessment evaluations to patients who suffer from vertigo and dizziness.  Lisa enjoys the diverse caseload of patients at Riddle Hospital; their ages range from newborn through geriatric adults.  Lisa is committed to assessing her patients' unique listening needs and guiding them towards appropriate rehabilitation with advanced hearing aid technology.  Her work has helped patients to communicate more effectively and experience improvements in quality of life.  She is rewarded when she sees their progress and enjoys the relationships that she has established with her patients.
Lisa is a volunteer in her community, involved in activities for both the church and school at St. Thomas the Apostle.  She enjoys time reading, traveling, and spending time with her family.  She and her husband are the proud parents of three children and they reside in Glen Mills.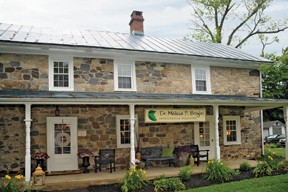 Thanks to Our Location…. 
The Office of Dr. Melissa P. Broyles!
Dr. Broyles proudly provides quality integrative medical care to the Delaware Valley and surrounding areas. Integrative Medicine is the practice of medicine that reaffirms the importance of the relationship between the patient and the practitioner, focuses on the whole person, is informed by evidence, and makes use of all therapeutic approaches (both conventional and alternative) to achieve optimal health and healing. American Board of Integrative Medicine.
She strives to make her office a comfortable environment where you can rest assured that you will leave with a better health plan for your lifestyle. For more information please call 610-459-3773.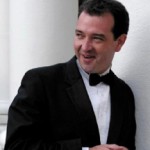 Thanks to Our Photographer Roy McDowell
Royal Photography's owner, Roy McDowell, brings a wealth of experience, both creative and business, along with an unmatched ability to put people at ease, to every occasion he photographs.Over the past 18 years, Roy McDowell has captured "that" moment for more than 300 brides and grooms and preserved high school memories too numerous to count. Such exposure has led Roy to become one of the most recognizable photographers in Delaware. He creates a lasting impression, not only of an event, but of himself. The pride, precision, and passion he exudes has compelled brides-to-be to track down, "the photographer who took their senior portrait years before". Roy exhibits this same commitment and customer service when working with the many schools and businesses with whom he's managed contracts. "The consumer drives the product I provide; not the other way around". With the help and support of family, friends, and business associates, Roy McDowell strives to achieve his goal of providing an unforgettable experience with superior photographs, exceptional customer focus, and lasting relationships.
Owner of Royal Photography
royalphotographyde.com
[email protected]
302 438 1308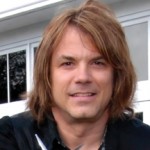 Thanks to Our Stylist J. Christian Studio
J. Christian is a Master Artist with more than 30 years experience in the beauty industry. Together with his wife Marcy, they own and operate J. Christian Studio, an upscale salon located in Hockessin, DE.  As an International Platform Artist and Master Educator for Sexy Hair Concepts, J. Christian travels here and abroad teaching other Stylists about hair fashion. He regularly teaches at the Institute of Courage, a hair academy established by Michael O'Rourke, founder of Sexy Hair Concepts located in the Topanga Canyon just outside Los Angeles as well as at the Paul Mitchell School in Delaware.
Owner of  J. Christian Studio
jchristianstudio.com
7465 Lancaster Pike
Hockessin, DE
302 235 2306