Women in Profile Third Quarter 2014
|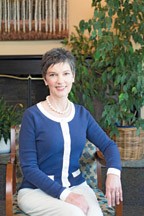 Dr. Anna Mazoch
Dr. Mazoch is an Ohio native, graduating summa cum laude with her bachelor's degree in biology from Ohio University in Athens. She then moved to Chicago, Illinois, to pursue her studies in dentistry, receiving her DDS degree from Northwestern University in 1979.
After graduation Dr. Mazoch worked for several years in a clinic in Cincinnati. She and her husband then moved to Vermont, where she established her practice in the state capital of Montpelier. While there Dr. Mazoch was actively involved in her local dental society and was on the continuing education committee of the Vermont State Dental Society. She was also the recipient of the Young Career Woman of the Year award sponsored by the Central Vermont Business and Professional Women organization.
In pursuit of better opportunities for her children and her husband, Dr. Mazoch and family relocated to the greater Delaware area, residing in Kennett Square and purchasing the dental practice of Dr. David Annand in 2001. She has been growing, modernizing, remodeling, and improving the practice ever since. She belongs to two local study clubs and the Delaware State Dental Society. Continuing dental education and sponsoring various charitable organizations are of extreme importance to her.
Dr. Mazoch's main area of interest is, and always has been, her relationships with her patients. Patients always come first. Every procedure, recommendation, new equipment, staff hire and continuing education course is determined by whether or not it is in her patients' best interest. She and her team try to make their patients' visits as enjoyable as possible by striving to be on time, providing fresh free beverages, listening to and acting upon new ideas taken from surveys, furnishing music and ear buds to drown out noise, providing blankets for cold patients and fans for hot patients, trying to allay concern.
Dr. Mazoch loves to work in her flower garden, practice yoga, walk for exercise and paint (oils are her medium). She enjoys spending time with her two grown children, (Alex , an attorney, and Stacey, in the fashion business), as well as traveling with her husband, Edward Blanchard, and taking long weekends in Annapolis, Maryland.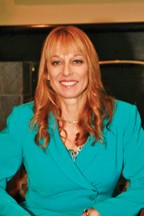 Beverly Stewart, M.Ed.
As a teacher, Beverly had a vision of reaching every student. Six years of experience in a traditional classroom had shown her that this was not always the most effective method of instruction; many students need a different approach in order to be successful. So, in 1985 she established Back to Basics Tutoring Service.
Beverly began her business shortly after receiving her Master's Degree in Education from the University of Delaware. As the company's sole employee, she literally started what would become a regionally-known and respected educational landmark at the kitchen table of her one-bedroom apartment!
Now, 29 years later, that unwavering dedication to excellence in education has been rewarded. Back to Basics Learning Dynamics has served the varied educational needs of over 13,500 children and adults, and employs over 90 professionals.
Back to Basics has also expanded its services dramatically to include state and district contracts in translating and interpreting in 16 languages, being certified as a private business and trade school for students over age 16, and tutoring over 60 subjects in a 1-on-1 setting. In fact, the ability to adapt to an ever-changing landscape in education has become the hallmark of the company.
In addition to Back to Basics Learning Dynamics, Beverly is also the Director of Back to Basics K-12 Private School. This is Delaware's only Department of Education-approved 1-on-1 Private School, providing a full curriculum of math, English, history, and science, plus extensive electives for students in grades K- 12th.  In addition, Back to Basics Private School is certified by the Federal Student and Exchange Visitor Program (SEVP), a prestigious distinction, to accept international students directly into their high school.
Beverly's vision has not gone unnoticed. Back to Basics has been recognized with numerous honors and awards including Entrepreneurial Woman of the Year Award, Delaware Small Business Administration "Small Businessperson of the Year," Hall of Fame of Delaware Women, The Delaware SBA Entrepreneurial Success Award, and Better Business Bureau Torch Award for Marketplace Ethics.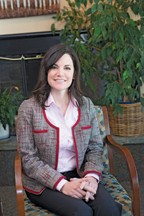 Dr. Melissa P. Broyles
Dr. Melissa P. Broyles has been a first-rate doctor for over 16 years. In 1993, she graduated from the Catholic University of America on the Dean's List with a B.S. in Biology. She received her D.O. from the Philadelphia College of Osteopathic Medicine where she graduated in 1997. After obtaining her D.O. she did a general rotating internship at Mercy Suburban Hospital where she was elected chief intern. She then did a three year Family Medicine residency at Abington Memorial Hospital where she was named the Women's Board Scholar and received the Resident Teacher Award.  In January 2014, Dr. Broyles completed a two year Integrative Medicine fellowship directed by legendary Dr. Andrew Weil at the University of Arizona.
Dr. Broyles continues to learn about Integrative Medicine including topics focusing on nutrition, natural supplements, stress reduction, bioidentical hormone replacement and digestive health. Her emphasis is on holistic care. Dr. Broyles believes that "drugs are not the answer to every illness and complex problems require complex solutions – including mind, body and spirit approaches to wellness." Dr. Broyles has chosen a career in Integrative Medicine because she wants to be able to spend more time with patients and "get to the root of the problem."
Dr. Broyles has a wide range of experience in different areas of the medical field. She is currently a member of the American Osteopathic Association, the Pennsylvania Osteopathic Medical Association, the Bioidentical Hormone Society, and a Fellow in Integrative Medicine. Rest assured that Dr. Broyles has the skills to address your health needs.
In her spare time, Dr. Broyles enjoys being part of the Glen Mills community where she has practiced and lived in for 12 years with her husband and two children. She particularly enjoys running, camping, and hiking. When she's not in Thornton, you can find her on medical missions across the world. Her most recent missions were to the Dominican Republic in 2010 and to Guatemala in 2013. You can read about her mission to the Dominican Republic in the Delaware County Daily Times.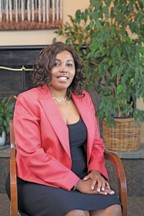 Dr. Kiijuana Cann
Dr. Kiijuana Cann received her Bachelor of Arts Degree in Communicative Science and Disorder from Hampton University (Hampton, Virginia), and her Masters of Arts in Audiology from The Ohio State University (Columbus, Ohio). She received her Audiology Doctoral (AuD) from the University of Arizona School of Health Sciences (Mesa, Arizona).
Dr. Cann has been helping people in Delaware with hearing healthcare needs learn about their ears and hearing for 20 years. She believes that the people she helps hear better are on a journey to better hearing. "It's important for people in need of hearing healthcare to understand the value – and the need – for the services that we provide after we fit them with hearing aids. For example, when I first fit someone with hearing aids, it really is an awesome experience. To reconnect them with their loved ones and help them envision places or situations they will now go back to is rewarding to be a part of. What's even better though is each time that person returns for a simple cleaning or just to pick up batteries, they express the difference I've made in their life – that always reminds me of why I chose to become an audiologist."
Recently, Dr. Cann and Hearing Services of Delaware started a community awareness and wellness campaign called Help Someone Hear Better. The program is simple in design and is defined by its title. "We are encouraging the people we have helped hear better to help someone (they know) hear better. It could be a spouse, a mother, a father, a sibling, a close friend, a co-worker, someone that you attend social or religious functions with. The people we have helped hear better have a personal success story about addressing their hearing loss, and that makes them uniquely qualified to help people they know who might need to address their own hearing loss." The program has only been in place for about 6 months and Dr. Cann says they have seen a very positive response from it.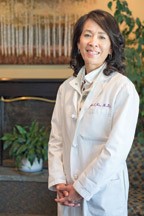 Dr. Paula Ko
Paula Ko, MD is a retina specialist (an Ophthalmologist specializing in diseases of the retina) in Delaware with Offices in Wilmington and Dover, Delaware.  As a retina specialist she treats many patients with diabetes, age-related macular degeneration, retinal tears and detachments, and macular holes and puckers. In her practice she uses intra-ocular injections, laser, and surgery in the operating room to successfully treat many of these diseases.  In addition she believes a healthy lifestyle and proper diet is very important in treating eye disease.  She works very closely with a patient's medical doctor to help make sure her patients have the best chance of maintaining good vision. She recommends strict control of BP and cholesterol in many eye diseases, a healthy diet full of antioxidants as well as daily exercise.
Dr. Ko is very excited about many new treatments in retinal diseases that are very successful in stabilizing vision and returning vision in some instances.  She is very busy treating patients with intra-ocular injections on a monthly basis for things like wet AMD, diabetes, and vein occlusions. These injections help prevent blindness and improve vision. New drugs that treat retinal diseases seemed to be developed every year.  In addition, there have been many advances in retinal surgery including small incision surgery and highly computerized vitrectomy, both which she does.
Dr. Ko has a degree in Computer and Information Science from the Ohio State University College of Engineering. She graduated Cum Laude and worked in industry before going to medical school. She enjoys the deductive reasoning used in diagnosing a patient's disease, creating a treatment plan for the patient, and explaining what and why things will be done to the patient. She enjoys the relationship she develops with each patient.  There is a true art and science to medicine and Dr. Ko enjoys both.  She also enjoys lecturing to other eye doctors and to patient groups about retinal disease. She is actively involved in training Ophthalmology Residents from Temple University Hospital. Dr. Ko has been a partner at Eye Physicians and Surgeons for the last 20 years.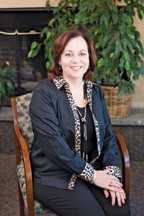 Susan Polikoff
Susan's career is reflective of her commitment to the health and wellbeing of our community. Since 2001 she has locally, and across the Delmarva Peninsula, implemented education and awareness programs, educated corporate and community citizens, and facilitated signature fund raising events.  Working collaboratively with community leaders, corporate executives, volunteers, countless businesses, and local organizations, she has raised in excess of $10 million.
Ms. Polikoff earned her Master's Degree in Organizational Leadership from Wilmington University, and is also a University of Delaware alumnus. She is an active member of the Rotary Club of Wilmington and a volunteer for the Delaware Symphony Orchestra. She lives in Newark with her husband Jim, and their twin felines.
Susan chose to embark on her professional journey with the American Diabetes Association in 2013. The prevalence of the disease and the astounding rate of growth coupled with limited awareness and underfunded research was the challenge she needed to join the organization and facilitate the growth of the Delaware office that will meet the needs of our community.
Diabetes is a serious and costly epidemic that poses a major public health problem. The American Diabetes Association believes that if we are to truly make an impact against this devastating disease we must engage our communities on every level, in every facet of our mission.
What we are doing in, and for, Delaware is important. The role of the American Diabetes Association has never been more relevant to the health and wellbeing of Delaware's residents, and the nation. One of our new initiatives this year, as a result of collaborating with funders and community partners, is culture based programming. Our Live Empowered and Por tu Familia programs provide education, awareness, and screening for Delaware's African American and Latino communities. Our Stop Diabetes at Work initiative offers employers a program to implement as part of their workplace wellness strategy. Our Family Weekend provides an opportunity for families who have children with diabetes the opportunity to learn from medical experts, interact with other families managing diabetes, and make connections that can last a life time.
During National Diabetes month in November, we facilitate our Corporate Leadership Summit. This meeting provides information to our leaders, in every facet of business, government, and the community, concerning the state of diabetes in Delaware. Our programs are offered at no cost to participants. We welcome everyone to learn more.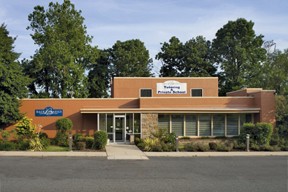 Thanks to Our Location…. Back to Basics K-12 Private School
The benefits of a low student to teacher ratio are well-documented. And, for some students in Delaware, there is an even better solution – a 1-on-1 classroom! Your child can have crucial 1-on-1 teacher interaction every day at Back to Basics K-12 Private School, Delaware's only Department of Education-approved 1-on-1 Private School.
The experienced and degreed instructors at Back to Basics work as a team to customize and tailor an integrated curriculum to meet the unique needs and abilities of your child. The teaching staff is dedicated to his growth and development academically, socially, mentally and emotionally. The result is improved academic skills, increased self-esteem, and unparalleled subject mastery.
In a 1-on-1 setting, students have the complete attention of the teacher, so that they can listen and speak with more comfort than in a group setting. Each child's strengths are addressed more fully, without distraction or compensation for students' varying levels of proficiency.
At Back to Basics, goals include the development of each student's skills, increased self-esteem, and guidance for current and future success. Seniors graduate Back to Basics with a high school diploma, well prepared to take the next step in life, either by entering college or the workforce.
The school offers the four core curriculum areas of English/language arts, math, social studies and science, as well as electives for all grades which include 16 foreign languages, business courses, computer courses, psychology, study skills, art, music, drama, photography, and over 50 other subjects.
Visit BacktoBasicsPrivateSchool.com or call 302-594-0754.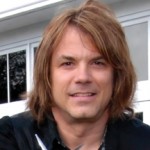 J. Christian
J. Christian is a Master Artist with more than 30 years experience in the beauty industry. Together with his wife Marcy, they own and operate J. Christian Studio, an upscale salon located in Hockessin, DE.  As an International Platform Artist and Master Educator for Sexy Hair Concepts, J. Christian travels here and abroad teaching other Stylists about hair fashion. He regularly teaches at the Institute of Courage, a hair academy established by Michael O'Rourke, founder of Sexy Hair Concepts located in the Topanga Canyon just outside Los Angeles as well as at the Paul Mitchell School in Delaware.
Owner of  J. Christian Studio
jchristianstudio.com
7465 Lancaster Pike
Hockessin, DE
302 235 2306
Thanks to Our Photographer… Leah Gallo
A special Thank You to Leah Gallo, of Gallo Imaging for working with us on our women in profile shoot this issue.  Leah Gallo is the founder of Gallo Imaging. She considers herself to be very lucky, because she is able to do something she loves. Leah graduated from Hallmark Institute of Photography and knew shortly after starting there that she was in love with wedding photography. She describes herself as having a photojournalistic approach to your day while also capturing those special portraits.
She is a mother to an inspiring little girl who keeps her on her toes. She loves to explore nature, in all seasons! Leah says she is always reading a book, or re-reading a great book. Working outside in her garden gives her a nice work out while giving her something to be proud of. She enjoys cooking a nice meal or working on a crochet project. Family is the most important thing to her and finding joy in everything.  Let Leah know how Gallo Imaging can preserve your wedding day memories!
You can see more of Leah's work by going to www.galloimaging.com or contact her at [email protected] (215) 609-8944.