Window Treatments: Don't Stress, Impress!
|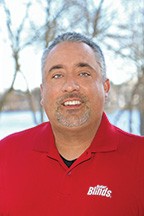 By Joe Zohlmann
You just bought that new home and the only thing scarier than that new mortgage contract you just signed is the feeling of suddenly having zero privacy. Perhaps you bought an existing home and the window treatments are just not doing it for you. Something must be done and soon, but you are worried that you will wind up regretting what you buy. Breathe, you can do this . . .
With a little basic info and some brainstorming, you can meet your window treatment needs and add that splash of design for a bold statement. Claim your new home with a style all your own.
Where do you start?
You don't have to do it all at once! Some rooms are better to do after you've lived in your house for awhile. Obviously, you need to address bathrooms and bedrooms right away. There are several products that can do this for you. Do you want something that provides maximum adjustability in terms of seeing outside and light control? Do you want your bedroom to be suitable for a vampire? Don't forget about child safety. Consider these rooms and envision how you want to interact with your window treatments.
Then think about your main living areas. Where is the sun hitting in the morning and afternoon? The harshest sun generally comes out of the south. You can address privacy and light control now and hold off on choosing draperies and top treatments until you have a better idea of your desired style and color preferences. This also buys you a little time to recover from all of those move-in costs.
Now is also a good time to consider your surroundings. Do you have any natural views you love? Do you have a high traffic path outside? You might also think about energy efficiency. There are different types of treatments that do a lot to further insulate your windows from the harsh effects of very cold and very warm weather. Are your windows hard to reach? You might consider something motorized.
What's out there? Here are some of the most popular:
Wood/Faux Blinds – These horizontal treatments are the most popular because of their inherent adjustability and diverse cost options. Available in whites, wood tones, and even custom painted colors, these can give you immediate privacy and serve as a foundation for soft treatments down the road.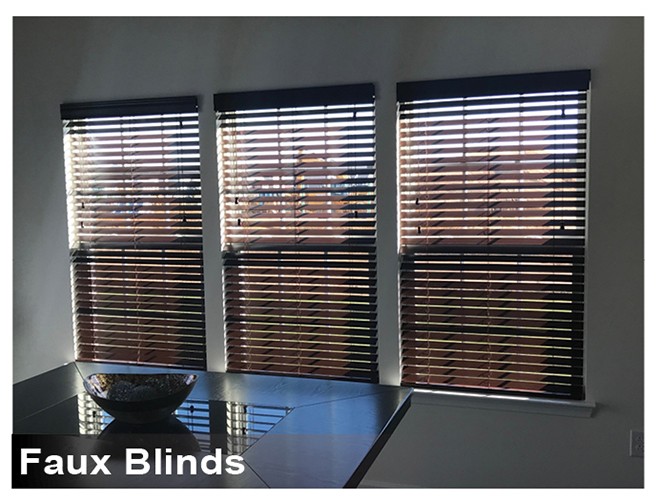 Cellular or Honeycomb Shades – Available in a myriad of colors and fabrics, these shades trap air and are outstanding insulators. They are light and luxurious and can be had with innovative lift systems such as cordless and top down-bottom up, which allows you to position the shade anywhere along the window for maximum flexibility. By selecting a light filtering version, you can let in a lot of sunlight while still providing privacy.
Roller and Solar Shades – Modern rollers have a series of high quality and safe lift systems. They also are surging in popularity because of the plethora of colors, fabrics, and opacities now available. Versatility is enhanced by some models that allow for filtered light to pour through during the day but have a blackout shade in the back to provide 100% visual privacy.
Interior Shutters – These are literally furniture for your windows and come in full or partial lengths and offer a permanent and elegant solution that's good for controlling views and light, while also serving as an excellent insulator. Shutters are robust, come in wood or composite materials, and can offer tremendous views outside. They can also block everything with the flick of a wrist.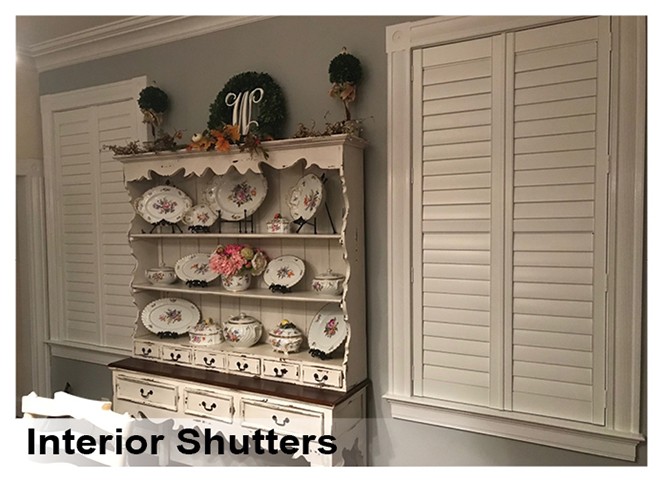 In-home consultants can often provide fabric/wood samples as well as working hand samples to help bring these descriptions to life. Keep in mind that as moving objects, problems can occur, so make sure you are backed up by a warranty and a service guarantee if at all possible. Modern window treatments can be beautiful, highly functional, and can provide an impressive backdrop for your new home. Just make sure you envision what you want to get out of your treatments first. Congratulations and good luck!
Testimonials
Pleasant experience, blinds are classic and compliment the finished interior. Thank you! – Donna S., Dover DE
Customer service is supreme. Joe Zohlmann is the best. Through rain, sleet and wind you can count on him. I would recommend his service to everyone. – Regina M., Dover DE
About the owner
Joe Zohlmann, the primary owner and operator of Budget Blinds of Dover, has decades of business experience and has been working with windows and doors since the 1980s. As an active member of the community, Joe has volunteered in local youth sports for more than 10 years. Countless personal and professional relationships from Townsend south to Dover made the decision to operate a local Budget Blinds franchise a no-brainer. "In raising three girls you really get to know your community and appreciate your neighbors. Since buying the franchise, I have been able to spend my time doing what I love while serving people with whom I can truly relate in most cases. It's just a natural, wonderful place to be." – Joe Zohlmann