Why You Should Use A Primer
|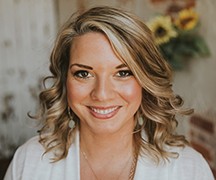 By Ashley Sachs, Creator of Blended and Custom Blend Specialist
You're about to paint a wall a soft neutral color to give the room an elegant, tranquil look. Currently the wall is red, splotchy and has cracks and dents in it. Would you just paint over the wall with the neutral paint and expect it to look flawless? Of course not! Applying foundation to an unprepped face is no different.
A primer is a product that you apply to your cleansed and moisturized skin BEFORE foundation. Its purpose (much like painting a wall) is to create a barrier between your skin and the foundation so the foundation glides over fine lines and pores rather than sinking in them. A primer can also have a tint of color that will neutralize your skin tone, for example: a tint of green to neutralize red.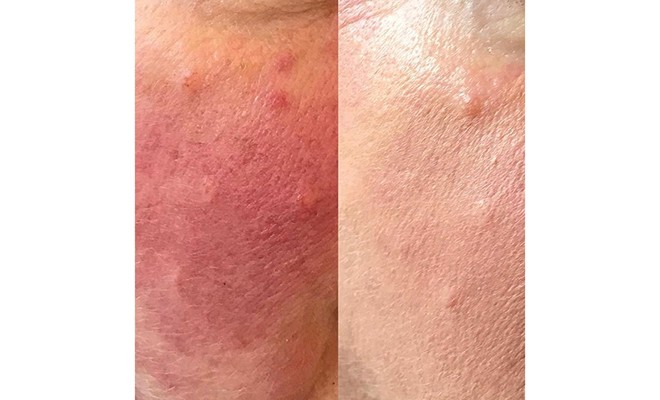 How do you apply a primer? 
A foundation brush will give you the most even application while using the least amount of product. Using your fingers will not evenly disperse the product and a sponge will eat your product. Again, think about painting a wall, you wouldn't use your fingers or a sponge would you?
What primer should I use?
There are countless primers on the market so how do you find the right one for you? I choose primers based on my client's skin care needs. If they have dry or dehydrated skin, I will use a hydrating primer and perhaps even add hydrating botanicals to further enhance their skin's health. If their skin is oily, I will use a mattifying primer.
Primer and foundation together are like a great relationship . . . one brings out the best in the other!
To learn what primer is best suited for your skin and how to apply it, schedule a Custom Blended Consultation by calling or texting 301-466-5625 or email [email protected]
"The facial primer I got from Ashley is the best I have ever used. My foundation goes on so smoothly causing my skin to look completely natural. I believe that this primer is one of the best kept secrets on the market!" – Michal C.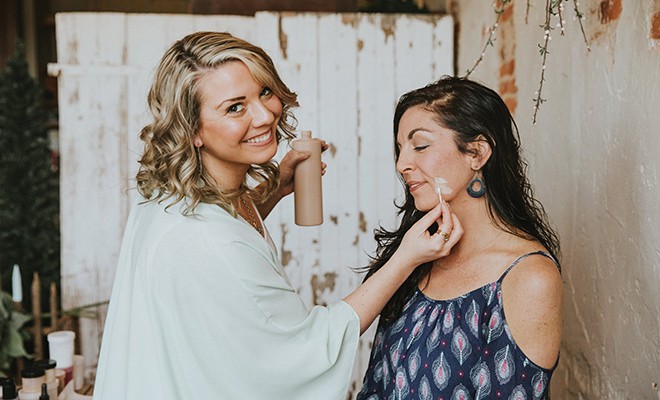 For more information about Blended visit www.simplelovelyblended.com 
or schedule an in-person or virtual makeup application tutorial 
by calling or texting 301-466-5625 or emailing [email protected]
Check out our Facebook page, www.facebook.com/customizedcosmeticsbyashley.