Experienced And Trusted Since 1950
|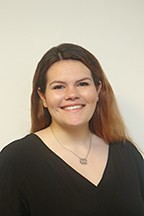 By Alison Sayers
Would you buy a house without touring it with an educated, experienced realtor that is qualified and trained to know what you should and should not be looking for in your new home? If you needed medical assistance or a surgical procedure performed, would you let just anyone do it or do you want the best, most renowned doctor to assist you? Your answers to the above questions should prove that you want to make the most important decisions of your life with guidance from a real person, who knows their stuff. So when making the decision to buy a diamond, or to have work done involving a diamond you already have, you should trust the work and promise of Sayers Jewelers & Gemologists, a family-owned business building the trust of its many customers and friends for over 68 years.
Technology has made life easier for billions of people on our planet by giving us access to information at our fingertips, and allowing us to simplify many tasks. It is important, however, to take a step back from a world where we Google everything and realize that some of the more important moments in our lives deserve to be personal. One of these important moments would be buying a diamond as a gift or for an engagement and marriage. Yes, it is great to have some background knowledge on what to look for in a diamond (cut, color, clarity, etc.), but as with many other things, learning about diamonds while being able to hold them and see them in person is much more beneficial to you. Take the advice from the experts who can steer you in the right direction, especially now when synthetic, laboratory-grown diamonds can be a threat to you when buying online.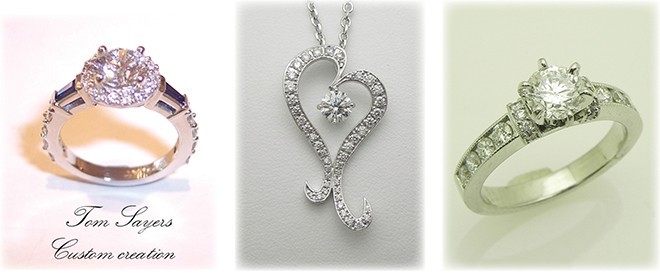 Sayers Jewelers is the only store in Kent County owned by two Graduate Gemologists, and is the first store in the entire state to have the newest technology in order to test the difference between a laboratory-grown diamond and a natural-grown diamond. Think of being a Graduate Gemologist of the Gemological Institute of America as getting your Master's Degree from a University. Ronald Sayers and Thomas Sayers had to endure extensive studying and testing in diamond, colored stone, gem identification, and pearl courses in order to begin the process of receiving their Graduate Gemologist diplomas. In addition to their expertise, many of the sales staff have taken or are taking similar courses, because all of us at Sayers Jewelers believe that being knowledgeable about our product is important for both our reputation of trust, and for your overall experience.
If you are looking to purchase a new diamond, or remount a family heirloom, come in and see our qualified staff. We will tailor your experience to your specific needs and requests. We have the best technology, and more importantly, years of experience and education! We invite you to look at our large selection of quality. Knowing what colors or clarities might be considered "good" just from researching it on a website is a lot different than actually comparing two different color-graded diamonds like a D color and a K color in person. Make the decision that will last a lifetime, like buying a diamond to symbolize the love of two people, with the best guidance possible in the area at Sayers Jewelers & Gemologists.
Testimonials:
I want to thank you and your employees for always being so helpful and pleasant. I have been a customer of Sayers Jewelers for nearly 60 years.  You are "The Best Jewelry Store" in the state and surrounding area. – Mary
Tom, I received the ring Friday.  It is absolutely a Wonderful Piece of Art. I am extremely pleased with this fine piece of jewelry you have crafted.  It is exactly as I envisioned it. Thank you. – David P.