What You Are Rubbing All Over Your Skin?
|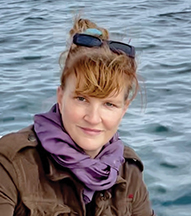 By Julia Dunning, Soaper!
These bars last a long time!
 Because they are approxi-mately 50% butters, they don't melt away in the shower quickly like most soaps. Also, they are BIG 5¼ – 5¾ oz bars! 
Your skin has to look great, be healthy and resilient for close to a century!
Did you know that your skin is your largest organ? Arguably permeable, especially with the warmth and moisture of the shower. So I urge you to read ingredients.
What are my soaps made from?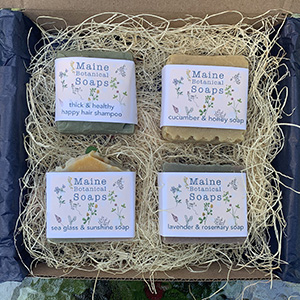 The soaps you buy from your natural food store, or even homemade artisan soaps, are mostly made from the cheapest oils; coconut oil, olive oil, castor oil and palm oil. I use these as well, but they are not my primary ingredients. See the oil and butter list in my ad below! Your skin and hair gets the property-benefits of ALL of these. 
Shower with a side of beef? Eeeee no thanks!
I don't use lard, tallow or any animal fats!
Vegan?
The majority of my soaps are vegan, aside from bee products in some recipes; bee pollen, local beeswax, propolis and/or local honey. I am supporting local farmers that support the bees.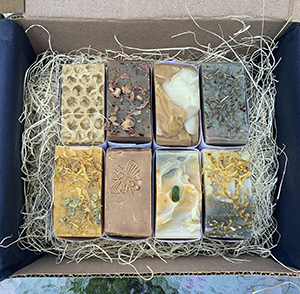 Virgin, organic . . . yes! Solvent extracted . . . no!
We know organic is a goal, but what is "virgin"? Did you know oils can be solvent-extracted? And bleached and deodorized as part of their refinement? So if it doesn't say "virgin" it could mean these things. 
Therapeutic grade essential oils
My bars are scented only with therapeutic grade essential oils or the natural scent from the botanicals used in the soaps. No fragrance oils or chemicals! I don't use the cheap essential oils produced just for the scent, what else might their properties do??? yikes! Essential oils are powerful health tools. So don't expect the overwhelming smells you will get from artificial fragrance oils.
Colorants
All colors are vegetarian, made from flowers, leaves, roots, clays, fruits. Also bee pollen and activated charcoal.
look for these soaps this winter: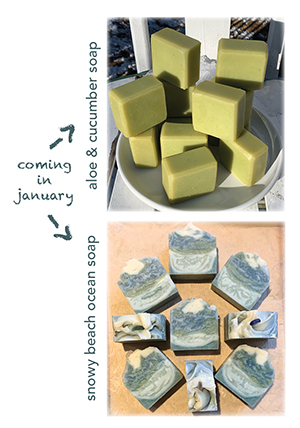 snowy beach ocean soap
aloe & cucumber soap
elderflower & red clover soap
honey & comfrey soap
lavender & rosemary soap
gardeners' & farmers' soap
we love coffee soap
have you tried bar shampoo? 
no conditioner or styling product needed. made with argan oil & french green clay.  
shop -> www.MaineBotanicalSoaps.com
follow for upcoming and the latest batches -> https://www.instagram.com/mainebotanicalsoaps/
homemade soap
made on peaks island, maine
https://www.facebook.com/MaineBotanicalSoaps