Wage Benefits For Delaware Car Accidents & Work Injuries – Show Me The Money!
|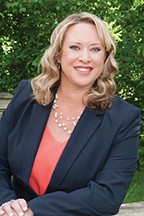 By Heather A. Long, Esquire
Work injuries and car accidents have a devastating impact on your ability to earn a living. Oftentimes, people are faced with the difficult decision of whether to return to work against their doctors' orders in order to put food on the table and pay their bills, or remain out of work to recover and rehabilitate from their injuries. This is not a situation that anyone ever plans for. Swift action, early and consistent reporting and an understanding of the insurance requirements and benefits are key to minimizing the financial squeeze of delayed wage payments. 
In Delaware, an injured worker is entitled to wage benefits if their doctor restricts them from working and, as a result, they earn less money. They may qualify for either total disability benefits- meaning they can't work at all; or partial disability benefits- meaning they work with limitations and earn less money than they used to before their injury. These are only two of the seven basic benefits available to them under Workers' Compensation laws.  
In work injury cases, an injured employee is typically paid 66.67% of their pre-injury average weekly wage, up to a maximum amount of $725.89, if they cannot work at all. This maximum amount is typically reviewed and adjusted every year, in July. For those injured employees that can work, but earn less money because of their limitations imposed by their doctor, the injured worker is paid 66.67% of the difference between their pre-injury average weekly wage and their current actual earnings while working with restrictions. This supplemental partial disability pay is available to the injured worker for a maximum of 300 weeks over the life of their claim.
In car accident cases, injured parties are typically paid 80% of their lost wages. This payment comes from the insurance company of the vehicle they were occupying at the time of the injury, called Personal Injury Protection insurance or PIP for short. This benefit is limited by the amount of insurance in the policy and also by the Statute of Limitations. In Delaware, the minimum amount of PIP insurance required by law is $15,000.00, and the Statute of Limitations is two years from the date of the accident. It is important to be aware that PIP insurance also covers your medical expenses so that $15,000.00 will be depleted faster than you think. Ideally, you should carry enough PIP insurance to pay for two years' salary plus medical expenses. If you do not currently have that much coverage, you can ask for a price quote from your current insurance company to increase this coverage amount.
Lost wage benefits for both car accidents and work injuries need to be reported right away, and followed up on regularly for timely payment. In my office, I do not typically charge a fee to recover these benefits as a companion benefit to an injury claim, and also offer free consultations. Let me tell the insurance company to show YOU the money!
For more information, or to schedule a free consultation, please call (302) 565-6132
or email her directly at [email protected]
Bio
Heather has been an attorney for over ten years, and is currently practicing Workers' Compensation and Personal Injury Law as a partner at Kimmel, Carter, Roman, Peltz & O'Neill, P.A. with offices in Newark and Wilmington. Heather worked her way through law school as a paralegal in a personal injury firm. After passing the bar exam, she spent several years working as a defense attorney, representing local, regional and national companies. With the knowledge gained about the inner-workings of these companies, she now represents injured workers and personal injury plaintiffs. 
Heather is a graduate of Widener University School of Law, and the University of Nebraska-Lincoln. Prior to attending law school, she was licensed as a paramedic and spent time volunteering for her local ambulance corps. She is also a former mock trial coach for Friends, Salesianum and Newark High School.
Heather is licensed to practice law in Delaware, Pennsylvania and New Jersey.