Surveillance Risks In Injury Claims
|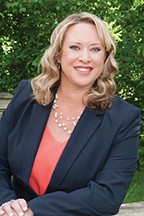 By Heather A. Long, Esquire
If you've been involved in a work injury or a car accident, you may have something in common with 80s Motown singer Rockwell. He belted out smooth vocals with his famous line "I always feel like, sombebody's watching me." Now that I have that song stuck in your head, let's talk about your risk of surveillance if you've been involved in a car accident or a work injury.
Frequently, disability and wage loss benefits apply to both injured workers, and those injured in car accidents. After consulting with a physician, typical workplace duties and activities may be decreased, limited, or even completely stopped to allow your injuries to heal properly. Insurance companies— in an attempt to reduce or eliminate your benefits will conduct surveillance to be used against you to discredit your injury claim. Employers and insurance companies hire private investigators to document your daily activities and obtain video evidence in efforts to lift your work restrictions and cease funds. That is why your knowledge of surveillance becomes your most valuable asset. If you don't know about these surveillance tricks, the repercussions may be devastating!
In my law practice, I represent both injured workers as well as people injured in car accidents. Between those two groups of people, I see more videotape surveillance of the injured workers, yet more social media surveillance of the people injured in car accidents. Injured workers are also monitored on social media by the workers' compensation insurance companies, but that surveillance is usually not as "juicy" as the video surveillance so it is not focused on nearly as much.
Videotape surveillance really is as creepy as it sounds. Hiring private investigators is an old fashioned, yet effective tool employers and insurance companies use to conduct video surveillance. With access to superb technology and state of the art equipment, private investigators often obtain video surveillance evidence of injured workers performing daily activities that may refute the injured workers' claims for disability. These video recorders are tiny, discrete, and often unnoticeable. They are able to videotape you in any public place, or any private place that can be viewed from a public location. The most common of these are in restaurants, stores, at your doctor's office, on your property, or even at your job. Police, firefighters, EMT's and paramedics have also been videotaped while they are on premises of the various fire houses, fire halls and stations.  
If you are an injured worker, your employer may already have a security system in place which makes it easy for them to review footage of you throughout the day. For example, Christiana Care Hospital has lots of video cameras in their hallways, in the parking lots, in the library, and in the medical supply areas, just to name a few. You can be guaranteed that if you are a Christiana Care employee and have injured yourself on the job, they will review the video surveillance to see the injury for themselves. Also, if you continue to work after being injured, they will monitor your activities on an ongoing basis as well. Christiana Care also requires that their injured workers check in with Employee Health on a regular basis. This again gives them opportunity to record you from the parking lot, to the entrance of the hospital, through the hallways and back out again to your car.  
Social Media surveillance is exactly as it sounds. The insurance companies review your social medial involvement including pictures, videos and the like that may be posted on websites such as Facebook, Instagram, Twitter, Linkedin, Google and any other websites where your name appears. You will not know that they are reviewing these websites, and often, even those accounts that are classified as "private" are able to be reviewed by them.
For these reasons, you must always follow your physicians' orders and abide by the restrictions they place on you both in and out of the workplace.
Video and Social Media surveillance are just two examples of how insurance companies attempt to reduce or eliminate your injury claim. It is tremendously important to understand the repurcussions of surveillance. A consultation with an attorney who specializes in injury claims can be beneficial to give you insight as to whether your particular claim is valid, and whether you are at risk for social media or video surveillance. Each attorney at the law offices of Kimmel, Carter, Roman, Peltz and O'Neill offers free consultations. This insight could be invaluable to your future health and benefits.   
For more information, or to schedule a free consultation, please call (302) 565-6132
or email her directly at [email protected]
Bio
Heather has been an attorney for over ten years, and is currently practicing Workers' Compensation and Personal Injury Law as a partner at Kimmel, Carter, Roman, Peltz & O'Neill, P.A. with offices in Newark and Wilmington. Heather worked her way through law school as a paralegal in a personal injury firm. After passing the bar exam, she spent several years working as a defense attorney, representing local, regional and national companies. With the knowledge gained about the inner-workings of these companies, she now represents injured workers and personal injury plaintiffs. 
Heather is a graduate of Widener University School of Law, and the University of Nebraska-Lincoln. Prior to attending law school, she was licensed as a paramedic and spent time volunteering for her local ambulance corps. She is also a former mock trial coach for Friends, Salesianum and Newark High School.
Heather is licensed to practice law in Delaware, Pennsylvania and New Jersey.