Thinking About Rebuilding Your Smile?
|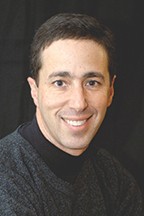 By Michael T. Rosen, DDS, MS, FAGD, LVIF
So, your teeth have been falling apart for years or you've moved on to dentures and you don't like the way they fit.
What if you had affordable choices that gave you long term results to solve your denture problems?  What if your choices weren't just: keep your teeth, take out your teeth and get dentures, or take out your teeth and replace them all with the most expensive version of TV advertised 'screw in' teeth? I have been doing this long enough to know that there are always many options available to you. Some better than others.
When you spend the time to sit down with your dentist and discuss what the problems are, how long you expect the dental solution to last, and frankly, what your expectations are and how much money you can expect to spend, it's amazing how creative the solutions can be.
Certainly money will be an important part of the discussion, but financing is available at most offices and probably a good consideration for something that gives you long term results.
I'm going to give you another way to think about rebuilding your smile. I believe that dentistry is just a little bit engineering and a little bit 'arts and crafts.' Let's imagine that you just inherited some beachfront property and you're going to build a family vacation home on it. 'Zoning' says that the house needs to be built on 'stilts,' you know, those telephone pole looking supports. If you use 4 poles, you can build that cute little 1-bedroom cottage that you've always wanted. If you have 20 supports, you're more likely building a mansion with a swimming pool.
Replacement teeth are the same idea. The more support that you have (teeth or implants), the more options you have when you build your new smile. Of course you want those 'supports' to be in the right places (not all on one side of your mouth) and you don't want to have any doubts about their long term stability (you don't want the house to collapse during the first party).
The conversation that you should be having with your dentist boils down to 'what do you want to be able to do with your teeth.' Are you happy eating mashed potatoes and scrambled eggs with teeth that keep giving you sore spots and spend each night in a cup of water? Do you care if you're always the last person finishing at the dinner table? Or do you want to eat apples and corn-on-the-cob with teeth that don't come out or somewhere in between? Additionally, how important are cosmetics to you, and how do you communicate that perfect look to your dentist so that when you get to the end of your treatment there are no unpleasant surprises.
Be patient, be persistent, have long discussions with your dentist – it's a process not just a 'procedure.'
Testimonials
"My wife and I drive 17 hours from Jacksonville Florida to have the amazing people at Dr. Rosen's office do our dental work. Yes, they're all that good. No, we're not crazy. You have to travel far and wide to find a professional of this caliber. You guys are the best!" – A.T.
"I have no qualms traveling a few extra miles to see Dr. Rosen. He's that good. The Best! His staff is so friendly and reflect his friendly, caring manner. He's got the whole package – high-tech service, attention to detail, answered every question and offered me suggestions and choices concerning my cosmetic experience. I placed total confidence in him, and he did not disappoint. The results are beyond my expectations. Thank you, Dr. Rosen. Super job!"
Biography
Dr. Rosen is a graduate of Emory University School of Dentistry and the Wilmington Medical Center General Practice Residency. He is a Fellow of the Academy of General Dentistry and also a Fellow from the world-renowned Las Vegas Institute for Advanced Dental Studies. He teaches at the Christiana Care Hospital System where he is Director of the Advanced Restorative Program.