The Importance Of Print In A Digital World
|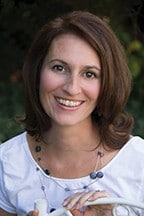 By Ana Yevonishon, Owner & Portrait Artist
Expressions Photography
Sometimes people ask me, "Why don't you sell all of the digital images? We live in the digital age and that's what everyone else does!" Well, the answer is in your question. It's because we live in the digital age, and because that's what everyone else is doing. 
It's great to have a digital back up and to share on social media, but what will our children's grandchildren do with a disc or a USB, if it's not lost by then. The digital world is changing very fast. There will probably be a way to transfer images with future technology, but is everyone going to take the time to do that 100 years from now? Digital images may get lost in the shuffle. Guess what doesn't get lost in the shuffle? A special piece of artwork that hangs on your wall, or a handmade album full of memories of your family. These are cherished heirlooms.  
The decision to not sell a set of digital images to families was a hard one. It's what everyone does, and it's what the majority wants. I like to stand out. I have chosen to give my exclusive clients something that they can hold, be proud to display, and hand down in the future. I offer handmade artwork that is rich in quality.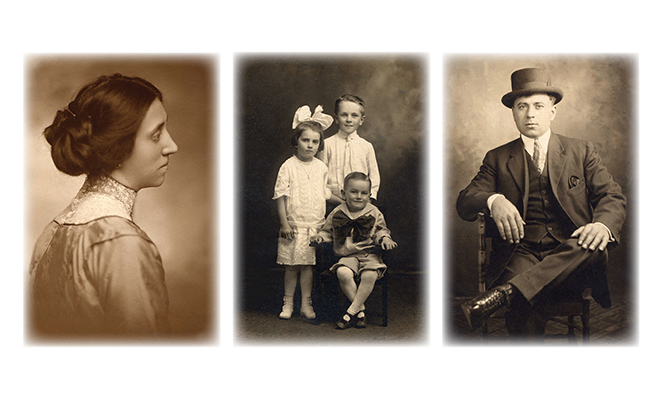 I proudly display portraits of my ancestors all over my home so that my children can see where they came from. If my ancestors had not printed their photos, and passed them down, my family would not be able to enjoy them today.  
I am proud to say that everything that comes from me is guaranteed for your lifetime and beyond. Having digital images is fun, but having good quality printed artwork to pass on is priceless.  For more information call 302-300-7569 or visit www.photosbyexpression.com
Bio
I attended Marywood University and received my BFA in Photography in 2000 and have worked under master photographers to hone my skills as a portrait artist. I have 19 years of experience working with families, children, small businesses, schools, and special needs children as a professional photographer. I created a program called "Portraits with a Purpose" designed to give back to families who have children with severe medical complexities. Go to www.photosbyexpressions.com/portraits-with-a-purpose for information.  
Testimonials
"With the ever-increasing focus on digital media, I truly appreciate seeing prints of our treasured family photographs from past generations. Having professionally restored prints of the photographs on our mantle inspires wonderful questions and conversations of our family heritage. Expressions Photography did an awesome job that will last beyond our years and well into the future." ~ G. Cousins
"Ana was professional, making sure she spent sufficient time with me explaining her style, understanding our needs, confirming dress preparation for our shoot, and locating an ideal place that would provide the best backdrop and lighting. The expressions she captured of our children are often praised by those who visit. I will forever cherish our memories made during that session and the priceless pictures that were captured by Ana."  ~ Kim O.