Camp Fairlee, For A Lifetime Of Confidence Lifetime
|
By Natalie Scott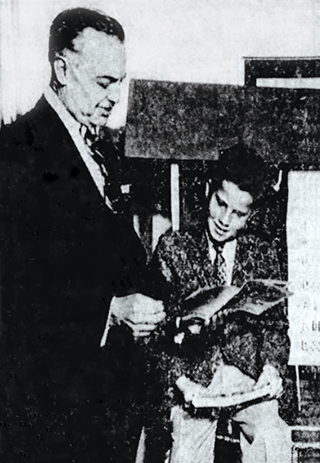 When Donald Pietras was seven, he went to a brand new camp that would forever change his life. Easterseals Camp Fairlee was just opening its doors in 1954 for three weeks of adventure for children with disabilities. For many of the children who entered those doors it would be their first time away from home. For all children that summer, it was an opportunity to experience independence unlike anywhere else.
"Going to Camp Fairlee changed my life. For the first time, I felt equal. Everyone was in the same boat," says Don, who experienced physical disabilities due to polio. "Camp changed my outlook on life. I got the confidence from Camp Fairlee that I could do anything. Because of Camp Fairlee I am the man I am today!"
The campers those first few years pioneered the way for generations of campers to come. The next year, not only did Don return to Camp Fairlee, he stayed for all six weeks the camp was open. This summer in particular meant a lot to Don.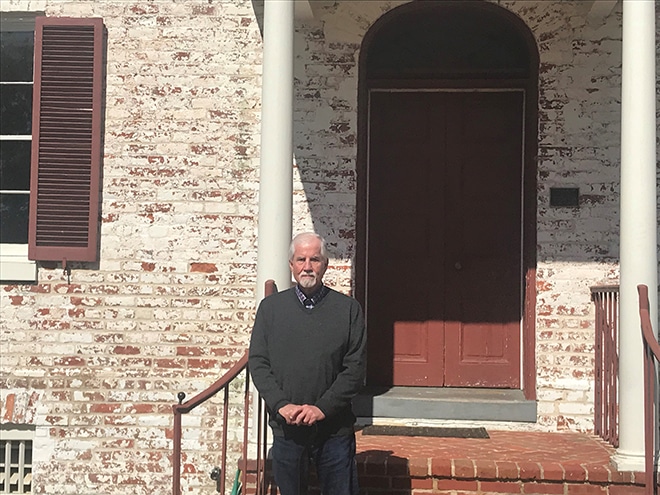 "The best memories of my life came from Camp Fairlee. Although I forget many things now that I am older, I have the most vivid memories of Camp the summer of 1955. I loved every minute of the time I spent there," Don says. "I would tell parents (today) if you have the chance, send your children to camp. Every child should have the opportunity to experience camp." 
Recently, Don had the opportunity to visit the camp he had not seen since 1957, a camp he attributes for the great changes in his life. He was excited to see that Camp Fairlee, which only included the historic Manor House and a dining hall when he was at Camp, has been recently expanded and modernized to serve more families with new, modern and fully accessible buildings. Along with a much larger dining hall, a larger pavilion welcoming campers, a new health facility and a new activity center, camp has also added seven new accessible cabins.
"As we were driving in, it brought back a lot of memories," Don says. "I had tears in my eyes when I saw the Manor House."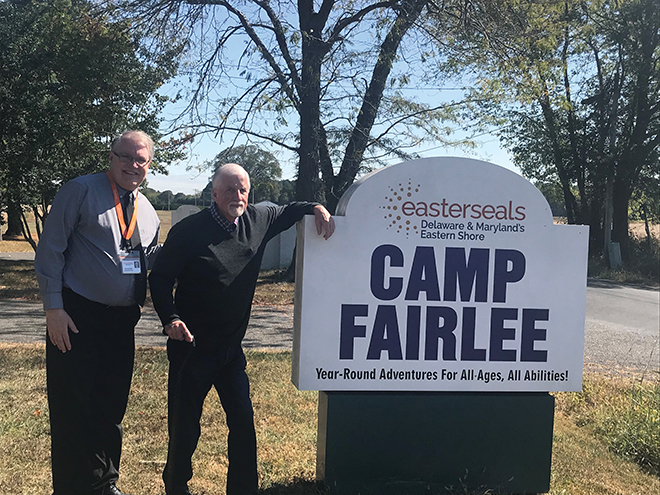 These days, Camp Fairlee's summer sessions are available for both children and adults of varying disabilities, including specialized sessions for those with autism. The summer sessions include a lot of activities such as swimming, arts and crafts, horseback riding, canoeing and so much more. When Don was a camper at Camp Fairlee, his favorite activity was fishing. In fact, in 1955 he caught a nine pound striped bass, which, to this day, still holds the record for the largest fish he has ever caught.
If you are a caregiver who needs a break from the constant demand of caregiving, turn to Camp Fairlee. Give your loved one an unforgettable experience by taking advantage of Camp Fairlee's week-long-summer-camp experiences, weekend respite/retreat program from September through May, Travel Trips for adults throughout the year, and Daily Adventures program.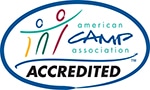 Easterseal's Camp Fairlee is accredited by The American Camp Association and is located just a few miles outside of Chestertown, Maryland. It is one of the only facilities in the region that provides a typical residential camp experience for children and adults with disabilities year-round. Learn more about Camp Fairlee at www.CampFairlee.com or by calling 410-778-0566. 
Along with Camp Fairlee, Easterseals offers a range of services. Please visit our website to learn more about our services for people of all ages and abilities: www.de.easterseals.com
22242 Bay Shore Road, Chestertown, MD