Meet The Sparkling Faces Behind The Masks
|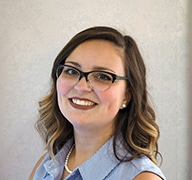 By Raigan Nickle
Now, more than ever, communication is key. We want to communicate with our customers and our community in a way that is truthful and caring. In times like these, we don't want to push special sales or capitalize on the global issue we've all been living through – let's focus on something else. We're happy to be back in our shop after a number of weeks at home and we're happy to see everyone again! But communicating can be difficult when we have to cover the bottom half of our faces – so let's get to know the people behind the masks! 
We have a tight-knit crew here at Sayers Jewelers & Gemologists, made of two full-time repairmen in our shop, four full-time jewelry consultants, 3 part-time consultants, and the Sayers family!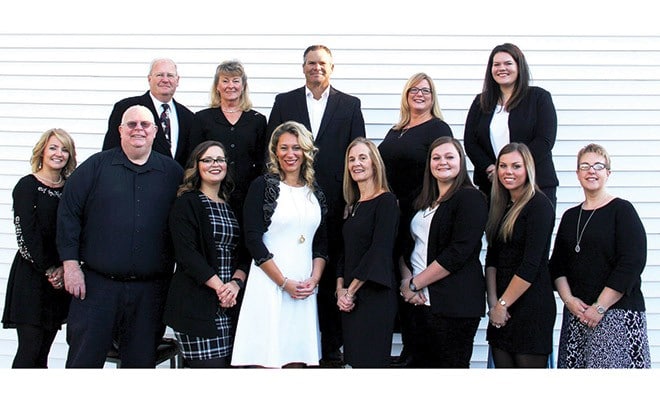 Back row, left to right: Ron Sayers, Ellen Sayers, Tom Sayers, Gretchen Rose, Alison Sayers
 Front row, left to right: Tracy Attix, Alan Kuhns, Raigan Nickle, Christy Willis, Becky Sessa, Allison Wheatley, Julia Luttrell, Deborah Wentworth
Ron & Ellen Sayers have been a long-time staple of the store and our community. Ron has been passionate about designing and making custom jewelry for clients ever since his parents opened the store in 1950. Ellen has worked full time at Sayers for over 50 years as an experienced pearl stringer while also managing finances and selling jewelry. 
Tom Sayers, a third generation Sayers, has been with the jewelry store for over 24 years. His many duties include manufacturing and repairing jewelry, engraving, sales, appraisals, payroll, accounting, and much, much more.
Alison Sayers has been working both part and full-time here for over 6 years. She strings pearls, helps with sales, and assists with administrative duties behind the scenes – she's also pursuing a law degree! 
Gretchen Rose has been a part of the Sayers team for over 30 years. She prides herself on helping customers find gifts for every occasion, from anniversaries to engagements and everything in between.
Alan Kuhns has been with Sayers since 2005, working on sizing, tipping prongs, and more, but has been working on jewelry since the 80's. He really enjoys remounting rings into new settings and seeing the customer's reaction to their new piece.
Becky Sessa has been part of the team here at Sayers for 6 years, but has been working in the jewelry business since she was 15 years old! She forms great bonds with her customers and it's pretty obvious she really enjoys what she does.
Deb Wentworth has been with us at Sayers for 5 years and counting. A self-proclaimed "know-it-all," Deb is our inventory and supplies guru, along with designing custom jewelry, selling diamonds, and providing us with random trivia facts throughout the day.
Tracy Attix has been a part of our team for 16 years, helping with sales part-time, restringing pearls, and doing administrative work. When she's not at Sayers, Tracy is a fitness instructor! 
Tommy Weber has been with Sayers since January 2018 training as a jeweler's apprentice. He wears many hats in the workshop, including resizing rings, changing watch batteries and bands, and helping Ron and Tom with custom pieces.
Raigan Nickle has been a part of the team since June 2018. She runs our social media channels, created and maintains our website, coordinates our ORBIS Trunk Shows, and is also one of our custom CAD/CAM designers.
Our entire crew here at Sayers is happy to be back and serving our community. We promise we're smiling under these masks! If you haven't visited us before, stop by and meet us! We've been a part of Smyrna for 70 years and counting, we've just been waiting for you! 
Testimonials
"Amazing work! Had a diamond replaced in my wedding band plus some tightening and cleaning as well. The set looks almost brand new. Always happy to support local small businesses. Highly recommend." ~ Alexandria H. 
"The selection of jewelry is just as wonderful as their customer service!" ~ Michele G. 
"Great customer service. As an independent jewelry store, they carry many unique items. If you don't find exactly what you want, they can custom make beautiful pieces." ~ Karen M. sayersjewelersandgemologists.comsayersjewelersandgemologists.com
302-653-9456
sayersjewelersandgemologists.com