Surveillance 101 – Delaware Workers' Compensation
|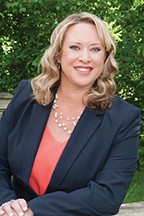 Have you ever had the feeling you were being watched or followed? 
If you are an injured worker, receiving workers' compensation benefits, that odd feeling you get may not be far-fetched.  As an injured worker receiving workers' compensation benefits, insurance companies are entitled to conduct surveillance and possibly use it as evidence against you.  If unprepared for the typical procedures that may arise when you begin to receive your workers' compensation benefits, the repercussions may be devastating.  Therefore, it is undoubtedly beneficial to understand these procedures and the way companies conduct their surveillance
As it is frequently understood, workers' compensation benefits apply to employees who are injured in the course and scope of their employment.  After consulting with a physician, typical duties and responsibilities may be decreased, limited, or even restricted to mitigate any further exacerbation of your injuries until they heal properly.  Due to a physician's orders and requests, your employer has an obligation to pay wage replacement benefits in accordance with Workers' Compensation laws.  Nonetheless, when an employer distributes these benefits and payments, they are not always the happiest about such requirements.  Here is where employers become sneaky— in an attempt to have your benefits curtailed, without warning, employers will conduct surveillance to be used against you to display that you are not as injured as you claim to be.  Employers and insurance companies hire private investigators to document your daily activities and obtain video evidence in efforts to lift your work restrictions and cease funds.  That is why your knowledge of surveillance becomes your most valuable asset.
Hiring private investigators is an old fashioned, yet effective tool employers and insurance companies use to conduct video surveillance.  With access to superb technology and state of the art equipment, private investigators often attempt to obtain video surveillance evidence of injured workers performing daily activities that may refute their claims for disability.  These video recorders are tiny, discreet, and often unnoticeable.  Private investigators surveil an array of your daily activities such as going grocery shopping, driving, or even exercising.  Essentially, all public locations (and any private property, i.e. your backyard, that is viewable from a public location) are potential surveillance zones an investigator may procure footage as evidence against your claim.  For these reasons, you must always follow your physicians' orders and abide by the restrictions they place on you both in and out of the workplace.
In addition to performing video observations, investigators also conduct internet surveillance on injured workers as well.  These searches are very inexpensive and most likely always performed.  Simple searches on search engines such as Google populate a plethora of public information and social media on an individual.  Social media accounts like Facebook, Instagram, and Twitter allow investigators and insurance companies to view personal details regarding an individual's life.  Therefore, it is in an injured worker's best interest to limit attention or damaging material on all social media webpages during an ongoing workers' compensation case.
In conclusion, those are just two examples of how insurance companies can conduct surveillance.  This is why it is tremendously important to understand the repurcussions of surveillance.
A consultation with an attorney who specializes in this area is highly beneficial and able to give you insight as to whether your particular claim is valid, and whether you are at risk for social media or video surveillance.  Each attorney at the law offices of Kimmel, Carter, Roman, Peltz and O'Neill offers free consultations. This insight could be invaluable to your future health and benefits.
Heather has been an attorney for over ten years, and is currently practicing Workers' Compensation and Personal Injury Law as a partner at Kimmel, Carter, Roman, Peltz & O'Neill, P.A. with offices in Newark and Wilmington. Heather worked her way through law school as a paralegal in a personal injury firm. After passing the bar exam, she spent several years working as a defense attorney, representing local, regional and national companies. With the knowledge gained about the inner-workings of these companies, she now represents injured workers and personal injury plaintiffs.  
Heather is a graduate of Widener University School of Law, and the University of Nebraska- Lincoln. Prior to attending law school, she was licensed as a paramedic and spent time volunteering for her local ambulance corps. She is also a former mock trial coach for Friends and Salesianum and current coach for Newark High School.
Heather is licensed to practice law in Delaware, Pennsylvania and New Jersey.
For more information, or to schedule a free consultation, please call (302) 565-6132 or email her directly at [email protected]