Morris James Personal Injury Group Attorneys Supporting Delaware Youth
|
The Attorneys of the Morris James Personal Injury Group have historically been committed to a number of community service efforts supporting Delaware youth. By volunteering their time, our Personal Injury Group attorneys continue to assist youth and encourage students to do well in school and plan for their future.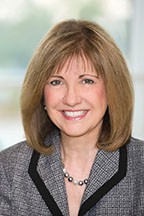 Susan Ament represents children in Family Court as their Guardian Ad Litem Attorney through the Office of Child Advocate. Susan was a foster parent to two girls who lived in her home. She is the past President of the Board of Directors of the Bayard House, a residential home for pregnant girls.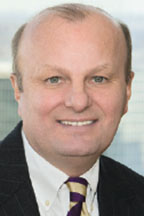 For 20 years, Clayton Bunting chaired what became known as The Clayton Bunting Golf Classic, which raised hundreds of thousands of dollars for The American Red Cross. Clayton served on the regional Delmardic States Cabinet of The Gideons International,   and since 2007 served as Chairman of his evangelical church, Peninsula Community Church. All of these efforts served families, and particularly regional and worldwide youth in need of food, clothing, shelter, Bible distribution, and Christian education.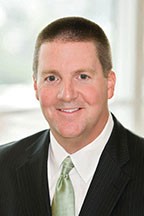 Keith Donovan represents children in Family Court as their Guardian ad litem through the Office of the Child Advocate. In addition, he volunteers his time as a judge for Delaware's High School Mock Trial Program. Keith supports high school athletics, serving as assistant coach to Archmere Academy's Field Hockey team. He is also a member of the Board of Trustees for Blue Gold Basketball, which benefits Best Buddies of Delaware. Best Buddies of Delaware is a non-profit organization with a mission of integrating people with intellectual and developmental disabilities into their schools and communities through peer mentoring and friendship programs.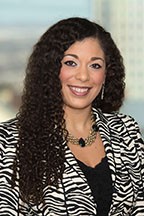 Reneta Green-Streett represents children in Family Court as their Guardian Ad Litem Attorney through the Office of the Child Advocate. Reneta has done this work for the children of Delaware every year since first being barred. Reneta is a past President of the Dover Art League, an organization dedicated to the promotion of local art and artists in the downstate community. Reneta has also previously volunteered as an iCivics teacher at a local Milford elementary school, teaching local students the importance of the Constitution and American civic duties.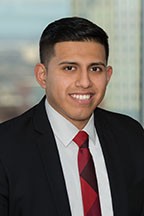 Wilson Gualpa volunteers his time as a judge for Delaware's High School Mock Trial Program. In addition, he has participated in the Martin Luther King Jr. Semester of Service Teaching Project, where he taught part of a curriculum on "Desegregation in Delaware" in Delaware high school classes. Further, he volunteers during Constitution Week and visits a Delaware high school class to present a lesson on the Preamble to high school students.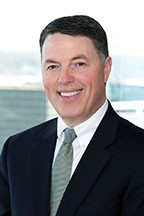 Kevin Healy represents children in Family Court as their Guardian Ad Litem Attorney through the Office of Child Advocate. He has also served as one of the Archmere Academy coaches for High School Mock Trial for the last 12 years.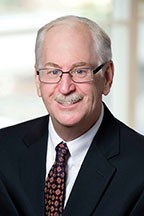 The High School Mock Trial Program educates students on the role of the rule of law in our society through actual participation in mock trial as both witnesses and attorneys. Since helping start the Delaware High School Mock Trial Program in 1992, Pete Jones has gained national exposure for his involvement in the program. He has held every possible position as a member of the Delaware Law Related Education Center's Mock Trial Committee, and has also been a member of the National High School Mock Trial Competition Board of Directors since 1998. In 2005, Pete was honored by The Delaware State Bar Association with its Vincent Bifferato Distinguished Mentor Award. In 2017, Pete was awarded the Justice Gene Franchini Golden Gavel Award, which recognizes any adult individual who has demonstrated exemplary dedication and commitment to the goals and ideals of the national high school mock trial program.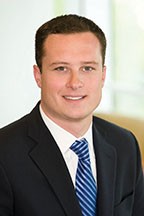 Michael Owen has been a mentor through the Boys & Girls Clubs and Big Brothers Big Sisters of Delaware since 2012. Mike was selected as a Youth of the Year Judge for the Boys & Girls Clubs in 2015 and the Presiding Judge in 2016. Mike has served as a Board Member, Greater Wilmington Boys & Girls Clubs, since 2016.
Since 2007, the Morris James Personal Injury Group has taken part in a program with Howard School of Technology where during their senior year at Howard, participating students split their school days between school and working in their career field of choice.  While the students work in our office, our goal is to educate them about careers in the legal field and to mentor those students as they proceed to college and pursue careers in law.
In the 2016-17 school year, we hosted the following Howard students: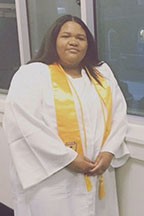 Kalea Rosario received many awards, including The Howard Alumni Award, Howard Scholars Awards, Exemplary Award in her career area (Legal Assisting), and recognition as a National Honor Society Member.  Kalea also received awards for the volunteer work she does with the Delaware Food Bank and Delaware Hospital for Chronically Ill.  She has won two Mock Trial gavels as Best Attorney. Kalea is a third time gold medalist in SkillsUSA, competing in Nationals.  Kalea was awarded the Howard Alumni Scholarship and the Dr. Henry A. Stenta Scholarship, both of which will help her in her journey through college.  This fall, Kalea will attend the University of Delaware, majoring in Political Science.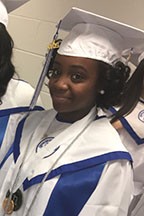 Tabetha Brown received a silver rope for her GPA and a gold medal for having an "A" in her career area course.  Tabetha also received a New Castle County Scholarship award for her academics throughout high school.  She was awarded another scholarship from her church for having four outstanding years in high school.  Tabetha will attend Howard University in the fall of 2017 where she will major in business with a minor in law.  Tabetha states that working at Morris James helped prepare her for the future and she will take what she has learned and apply it throughout the rest of her life.
The Morris James Personal Injury Attorneys are honored to be able to have the opportunity to devote their time to these efforts, give back to the community, and be an intrical part of mentoring youth.