Sunscreen In The Winter?
|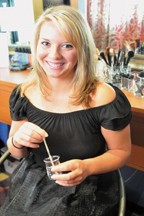 By Ashley Sachs, Owner of Customized Cosmetics by Ashley and Custom Blend Specialist
It's winter and the sun has been hiding, so you put your sunscreen in your beach bag at the bottom of a closet until Memorial Day. Well, if you are concerned with wrinkles, brown spots, pigment dysfunction, sagging, collagen and elastin breakdown and skin cancer, you need to use sun protection all year long. While the sun's ultraviolet B (UVB) rays (the sunburn-causing rays) are strongest in summer, UVA rays (aging rays) remain constant throughout the year. If there is daylight, there are UVA rays.
A full 95 percent of the rays that reach the earth's surface are UVA rays which penetrate deeper levels of your skin than UVB rays. UVA rays can even penetrate glass so it's still possible to damage your skin when you're indoors or driving in your car.
Adding SPF in your makeup is an easy way to get extra protection from the sun. Whether you prefer a liquid or powder foundation, I can add SPF to your blend AND for those of you who want to be extra cautious, I can create a SPF finishing powder, that can be tinted and/or made with a luminous glow. As a mineral powder, the product sits on top of the skin and physically reflects UVA radiation. A powder SPF is great for all skin types, and perfect for those who are skeptical about chemical sunscreens. Titanium Dioxide is a pure mineral and will not absorb into the skin.
Lastly, don't forget to protect your lips. Lips naturally have thin skin so it's just as important (if not more important) to shield your lips from the sun. Custom blended lip stains can be boosted with SPF so you can protect your pout in your favorite shade. All consultations come with samples so you can try all your blends before purchasing and all blends can be adjusted to match your skin's current state.
To schedule a consultation please email [email protected] or call or text
301-466-5625. For more information, check out our Facebook page, www.facebook.com/customizedcosmeticsbyashley.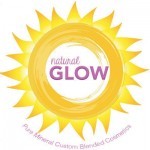 Testimonial 
"Where have you been all my life! It was an absolute pleasure meeting Ashley, and I wish I had stumbled across Customized Cosmetics sooner! I am in my late 40s, and up until now never learned the proper technique for applying makeup and knowing which products to use. Needless to say, I was a bit embarrassed scheduling a consultation because I thought every woman at my age should be aware of the proper technique and products to use. When Ashley and I first met, though, she instantly made me feel at ease! Ashley was very welcoming and listened to my concerns for self-improvement. She took the time to explain the difference between using store-bought cosmetics versus customized cosmetics, as well as providing thorough instructions on how to apply the make-up. Immediately after the consultation, I felt like a new woman! I cannot thank Ashley enough for my new 'youthful' look. She's changed my life forever. Thanks Ashley!"  ~ Heather M.