If You Could Change One Thing About Your Skin, What Would It Be?
|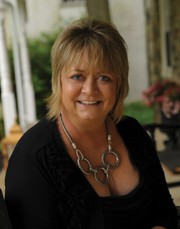 By Joanne Graves,  Owner of Sanctuary Spa
Are you longing for firmer, younger looking skin? Less visible fine lines and wrinkles? Less discoloration, sun damage and redness? How about  smaller, more refined pores? Less oily, congested skin? Who doesn't? Your skin is the most beautiful when it's healthy. By focusing on nourishing, restoring and preventing damage, outward radiance naturally follows.
Now what if I told you that you can get those results, and more, with:
•  The most powerful non-invasive
treatment available
•  Immediate visible results 
•  Long-term skin health benefits you can see and feel
•  No downtime; no discomfort 
•  Addresses specific skin concerns
•  Effective for every skin type
•  Can be done in 30 minutes
Interested? Of course you are!
What you want, what you need, what you absolutely have to have, my friend, is a HydraFacial treatment. Maybe this is the first you're hearing of it, or maybe you've seen it before, which would make sense since it's been in New Beauty, InStyle, Elle, Allure, Brides, and more, as well as shows like The Doctors, Housewives, ABC, Fox News, and the list just goes on.
So, what exactly is it, you wonder?
Like microdermabrasion, it exfoliates and it uses a vacuum-like suction on the skin. But, unlike microderm, which uses inert crystals that can be irritating to downright uncomfortable, a HydraFacial feels kind of cool-figuratively and literally! It infuses the skin with different serums and suctions away what shouldn't be there, like exfoliated cellular debris, excess sebum, dirt, you get my point. It's sort of like steam cleaning  your carpet. The machine sprays cleaning solution and vacuums away the yuck, but in a much more refined, spa-like way, of course!
HydraFacial MD® is a non-invasive, multi-step treatment that combines the benefits of next-level hydra-dermabrasion, a chemical peel, automated painless extractions (no pinching!) and a special delivery of antioxidants, hyaluronic acid and peptides. It does all of this in one quick treatment that delivers real results without downtime or irritation! In fact, a series of HydraFacial MD® treatments dramatically improves hydration while helping to eliminate the appearance of fine lines, hyperpigmentation, oil & congestion and even creases in the nasolabial folds. And to top it all
off, it's affordable. What more could you ask for?