Spring Clean Your Life With Us!
|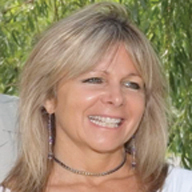 Lisa Torbert – MS, CADC, Owner, QRA Practitioner, Yoga Instructor, pH Testing, Nutritional Healing
Seeds sprout, flowers bloom, and the sun warms the earth. There is a sense of renewal all around us. Start fresh. Spring clean your body with some of our healing therapies.
Acupuncture and Spring Allergies
Heather's Holistic Health favors the holistic approach because it takes into account the spiritual aspect of a person's well-being during treatment. If you are suffering from seasonal allergies, we recommend acupuncture because it treats the whole person, not just the person's symptoms, like Benadryl or Claritin, which come with irritating side effects. Most clients report long-term improvement within a few treatments.
We practice Traditional Chinese Medicine acupuncture. When our Qi, or life force, is weak, we are more susceptible to troubles such as allergies and asthma. Our acupuncturist uses acupuncture needles to stimulate strategic points on the body where Qi is weak. Acupuncture can be particularly useful if you are suffering from multiple allergies, since it works to quiet the areas of the immune system that are overstimulated by exposure to multiple irritating factors.
Facials and Weather Damage
Springtime weather in Delaware is unpredictable. Take a stand against nature's abuse and schedule a facial or Microdermabrasion appointment with us. It is a great way to jumpstart the perfect skincare routine. From there, our clinical aestheticians will guide you through the best practical daily skin routine for your needs and life. Pamper yourself with a light face massage followed by a customized facial for your skin type and needs. Consider a facial for aging skin, damaged skin, dry skin, and acne. Facials address immediate concerns in addition to protecting against future breakouts and weather damage. Add a peel to your facial; it's an excellent way to exfoliate, leaving your face soft and smooth. Exfoliating also softens the appearance of wrinkles.
Microdermabrasion is a procedure that diminishes imperfections like sun damage, blemishes and fine lines. This procedure uses tiny and rough grains to buff away your surface layer of dead skin cells. Without this barrier, medicinal creams are more effective. Most patients feel and see a difference after one or two treatments. Microdermabrasion is highly recommended if you have acne prone and blotchy skin, small scars, rhytides, keratoses, large pores, milia, or sebaceous hyperplasia.
Mani/Pedi after Earthy Yardwork
When you need to look your best, make sure your hands and feet match. Our mani/pedi station is in a quiet and relaxing private room to maximize your service. Our manicures transcend the typical nail salon experience. We go the extra mile providing hand massage and hot paraffin wax. In a paraffin manicure, the priority is the health of the whole hand, and our goal is ultimate relaxation. Paraffin wax is known for its ability to lock in moisture and restore suppleness by opening pores and increasing circulation. Consider a paraffin wax manicure if you want relief from sore hands, carpal tunnel syndrome, eczema or arthritis.
We start our pedicures with a whirlpool soak followed by a cuticle treatment, callus smoothing and nail shaping. Next, your feet are gently exfoliated, rinsed and thoroughly massaged with lotion. We finish with nail polish or buff and we provide pedicure slippers afterwards. Try something daring for spring, like darker toenails with lighter fingernails. If your toes are going to be on display at a dressy event, try a classic red. With a little maintenance, a good pedicure can last three weeks. Prevent chipping by swiping a polish extender twice a week.
Limber with Yoga
It can be rough transitioning from sluggish winter behavior to energetic spring activity. Yoga classes are a great way to ease your body into the new season. We offer beginner yoga Monday, Tuesday and Wednesday. Learn how to perform strong stances like warrior pose and tree pose or turn up the heat with sun salutations. Each choreographed session is designed to make you gradually lighten up physically, mentally and emotionally.

Who Is Heather?
Heather Torbert is Lisa Heather Torbert's mom. She died at the age of 66 from diabetes. Mom's life was not easy, as she became addicted to drugs and alcohol in her twenties. She also suffered from depression most of her life. At the age of 40, she finally was able to "kick the habit" forever. However, she substituted into some very unhealthy "other addictions" such as smoking, caffeine, and food addictions (chocolate, sugar and carbohydrates), which eventually lead to her death. This center is dedicated to my mom, Heather, my best friend and special angel. Because of her, we here at Heather's are able to offer a touch of heaven to everyone that visits our center.
with Massage, Spa Packages, Wraps
Pregnancy and Couples Massage
Other Therapies
* Acupuncture        * Chiropractic     * Warm Stone
* Colon Hydrotherapy     * Hypnotherapy
* Microdermabrasion     * Pedicures     * Manicures
* Energy Work        * Facials     * Sinus Therapy
* Waxing and Bronzing     * QRA testing        * Ear Candling
Heathers Classes in our new 1,100 square foot studio Yoga and Belly Dancing
1169 Walker Road, Dover, DE 19904
302-678-3433
www.heathersholistichealth.com