Rejuvenate Your Diamond Ring This Spring
|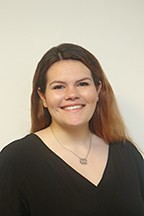 By Alison Sayers
The New Year is well underway and the spring season is upon us. A lot of us are cleaning our homes and getting ready for the warm weather and sunshine. Spring is a great time for change, but one thing that a lot of women and couples forget that they can change is the setting their diamond is mounted in! I know this can sound like a scary concept – why would you want to change something so sentimental? However, we can take your diamond or diamonds and create a whole new look to your ring while still preserving your original diamond.
We hear it here at Sayers Jewelers all the time – "I don't like yellow gold anymore I wish I had a white gold ring." "It's about time I upgrade my center stone." "I need something new I am tired of this." With our state-of-the-art technology along with the knowledge and expertise of two Graduate Gemologists on staff, we can turn your diamond dreams into a reality.
We do offer temporary fixes for jewelry that you might be getting tired of. We can put a rhodium plating on yellow tone jewelry that gives it a bright white finish, or we can give your jewelry a thorough cleaning and polish that refurbishes it into like-new condition. Sometimes cleaning your ring and removing all the build-up that occurs from lotions, soaps, etc. can really make a world of difference and remind you just how beautiful your diamond is!
However, the real magic occurs with a more long-term solution which is remounting your diamond or diamonds into a whole new setting. Some of the more popular trends include adding halos, accent diamonds, and new three-stone mountings. Halos come in different shapes and are essentially smaller diamonds set in the assorted shaped heads that surround your center diamond in order to make it appear larger. It also really dresses up a plain solitaire mounting. Some popular shapes are round halos and cushion halos, but other designs are certainly an option as well. The halos are custom fit to your center diamond, so that they complement each other well. Adding a white gold halo to a yellow gold ring is a great option for making your ring two-tone, which would mean you could wear both yellow or white jewelry and still be well-coordinated.
Accent diamonds can be put on the shank of the ring. So, instead of being a plain gold ring, you would have diamond accents coming up the sides. This is a great option if you want a bit more bling, but want to keep the simple solitaire look. Upgrading your center stone to a larger diamond, or even a better cut or color diamond can make a world of difference. That is always an option, and a lot of women typically use their original diamond on the side of their new diamond and create a three stone ring with a matching diamond on the other side of the new center stone.
If I tried to explain all of the things you could do to remount your diamond, I would probably need to use this whole magazine. With our new technology, possibilities are endless. We can use things that are sentimental to you like flowers, the beach, or other symbols, and incorporate them on a custom ring mounting so that you would have a one-of-a-kind ring that tells a personal story. A good thing to know is that your ring will not leave our facility, all of the stone setting is done here on the premises, so you can be reassured that your prized possessions will be safe with us. We do remounts and custom work all year round, and most of the time an appointment is not even necessary. So please do not hesitate with this season of change, stop on by and leave it to our experienced staff at Sayers Jewelers & Gemologists to help rejuvenate the look of your diamond ring!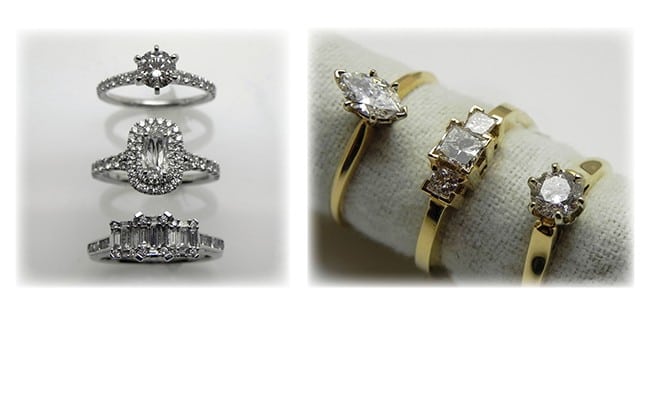 Testimonials:
"Sayers Jewelers is the best! They are the only jewelry store I trust with repairs. They are experts who repair on site. The shop is beautiful and the staff is friendly and knowledgeable. The jewelry is beautiful. Excellent service!!" ~ Alyson G.
"My family has been using Sayers for years! They made a custom engagement ring using diamonds from three generations of my family and made the process very easy. Gretchen is so good to us and always very helpful and honest. We moved to New Jersey and will still only go to Sayers with our jewelry!"    ~ Christina P.