Post-Winter Inspection Will Save You $$$
|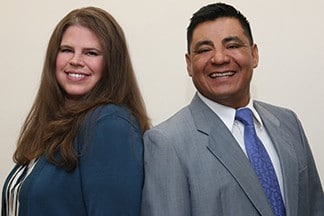 Presented By Teddy and Tina Escobar
Team Exterior Roofing, LLC
Inspecting your roof
It's cheap or free, and certainly cheaper than having to repair a leak. From the winter weather that is now behind us, it's possible that snow and water pushed debris into or against skylights, walls and/or chimneys on your roof. When debris gets stuck in any of these places, it can create small gaps under the shingle tabs which can cause a leak. It is best to inspect the roof in the winter or spring time.
Check the Gutters
Other damage that may have been caused from our winter weather . . . The heavy ice and or snow can loosen nails on the gutter or even bend it. When gutters come loose, it could be a small or large segment, but that can pull the metal fascia and sometimes break the wood fascia. All of this can cause a leak as well. Sometimes you may not see it because it's going in between the siding and walls of the house. If you see a loose gutter, try to fix it right away before more damage can happen.
Metal Roofing
When is a good time to install a Metal Roof? A good time to install a metal roof is in the Spring. Metal roofs can last a lifetime. Our Aunt still has her metal from about 60 years ago and it is still in good condition. Recently we did maintenance to her metal roof. Roof maintenance covers removing all nails and replacing them with metal screws that have a gasket. We applied a metal roof coating that will help extend the life of the metal roof. The great thing about a metal roof system is that you will install it one time in your life and you don't have to worry about it.  

About
Teddy Escobar was born in Guatemala, one of the poorest countries in the world. Being poor did not stop Teddy from dreaming and working hard for what he wanted in life. He came to the United States as a teenager to seek a better future. He worked a lot of hard and difficult jobs while working to get his Theology degree before owning his own business. Teddy has training in both commercial and residential roofing systems.
In 2012, the same year he started his business, Teddy met Tina Mench. Tina is a Delawarean who has lived here her entire life, but has visited half of the United States, as well as Brazil & Mexico. Teddy and Tina were married in 2015 and joined together in their family business. They both enjoy being a part of their church and teaching Sunday school. Teddy and Tina are OSHA Certified and look forward to serving as they both have a heart for the people in Delaware and all the surrounding areas.
Testimonials
"My house roof was replaced in 2012 by Team Exteriors. I was very well pleased with the work they provided so I asked them to come back and do my shed. Being a widow, I didn't know who to trust so I took the plunge and I tried this small business. When they came to do the estimate, I knew I could trust them."  ~ Marty 
"We greatly appreciated the prompt, efficient work that your company did in tearing off the old roof, replacing and repairing needed repairs and installing the new roofing! We especially liked the huge magnet that picked up any nails that may have strayed from the tarps surrounding the home! We were and are very pleased with Team Exteriors and the quality of the work, seeing how that 5 plus years have passed and the roof looks outstanding!"  ~ Kevin & Sara L.
"I have contacted Team Exteriors Roofing on many occasions. Being a small rental property owner myself, it's hard to find a company with reasonable prices that does excellent work. Those are two qualities that are hard to find. People ask me who do I use for my roofing needs, Team Exteriors is who I recommend." ~ James Henry Properties
Team Exteriors Roofing, L.L.C.  Quick, Clean, Guaranteed.  Call or Text 302-222-1530